It looks like one Filipina OFW will be facing charges in the Dubai Criminal court for premeditated murder after taking responsibility in killing her own newborn son with a piece of cloth; the victim was smothered till his very last breath. The alleged murderer who is a maid, was visiting her sponsor's sister at that time which is located in Al Qusais, Dubai.
The sponsor's sister, who is 36 years old, works for an airline company as a stewardess. She mentioned that the maid seemed to appear really sick and exhausted during the visit.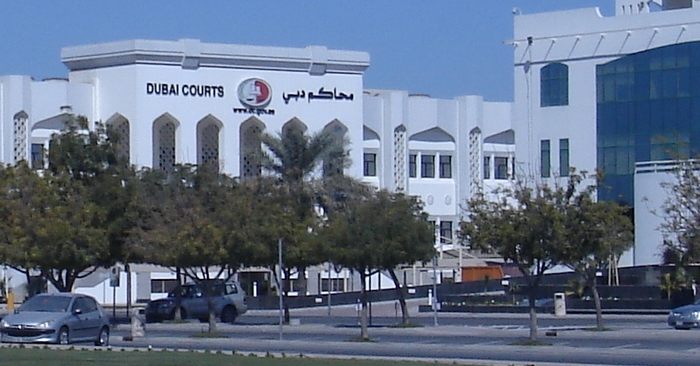 Dubai: Pinay Kills her own Newborn Baby Inside Bathroom
When she confronted her to find out if she was alright, the maid brushed her off claiming that she was just having an unpleasant experience with her period.
Things got really suspicious when the maid went to use the bathroom and stayed there for at least 2 hours to which, the flight attendant came to constantly look into and ask her if she was really okay. When the maid did finally come out, she was lugging with her a piece of plastic bag which she set aside before sitting down on the chair.
It was not until the maid started bleeding profusely at mid afternoon that the flight attendant took control of the situation and decided to seek medical help. Once they were in the hospital, the flight attendant, her husband, and her sister who is the maid's actual sponsor, found out that she was after all pregnant and that she just gave birth a few hours before.
When the police was notified, they conducted a thorough search on the apartment and found the plastic bag. Inside it was the dead newborn baby with the cloth that was used to suffocate him. The cloth was still lodged in his mouth when they took him out of the plastic bag.
Autopsy reports confirm that the cause of death was due to lack of oxygen, and that the baby was actually, born alive and healthy.
No official statements have been made as to why she did this as of yet; however, it was identified that the baby might have been a result of an immoral affair.
The next hearing will be on January 3, 2018 where she will be assigned her own defense lawyer due to financial constraints.
Source: The National