Overseas Filipino Workers (OFWs) in Hong Kong have adopted a self-imposed curfew amid frequent anti-government demonstrations held in key locations in the city. This is in response to the unending demonstrations help by residents in public in defiance of the government since it floated the extradition bill sometime in June of this year.
The Philippine Overseas Labor Office (POLO) and Labor and Employment Secretary Silvestre H. Bello revealed on August 13 that many OFWs in Hong Kong, particularly household service workers (HSW), have complied with the recommendation of Filipino officials there to avoid going to public places for now.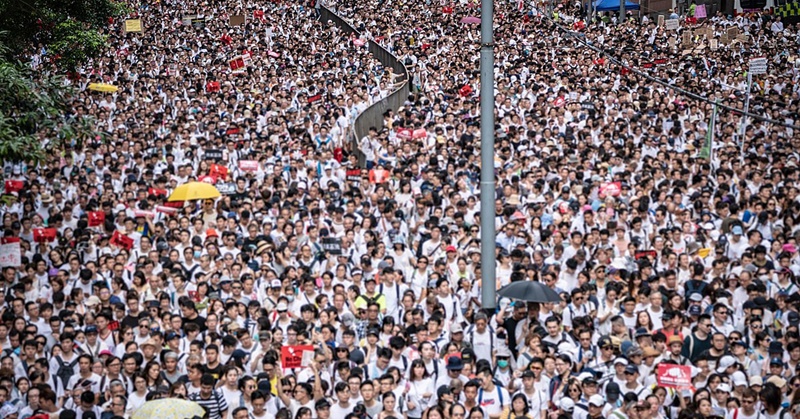 Pinoys in HK Adhere to Personal Curfew to Remain Safe Amid Protests
In an interview, Labor Secretary Bello said, "Since the riots usually occur in the evening, they (HSWs) are advised to stay at home by the time of the end of their working hours," as shared in a report by Business Mirror.
He added that most of the domestic workers have curfew during their day off.
Furthermore, the labor chief noted that those who opt not to follow the advice will solely be responsible for their well-being if they get hurt during demonstrations.
"They will not be able to blame their employers and our POLO officer," Bello explained.
As another layer of a protective measure, Bello also reported that the POLO in Hong Kong has advised foreign recruitment agencies (FRA) during a meeting on Aug. 8 to "pick up the worker upon arrival at the airport, whether old- or first-timer."
In line with this, FRAs were also required to regularly update the POLO regarding the status of their OFWs.
Bello added that Philippine recruitment agencies (PRA) must provide local SIM cards to their OFWs.
And finally, employers of OFWs in Hong Kong were reminded not to bring their employees, if they will be attending anti-government protests.
At present, Bello, who also heads the governing board of the Philippine Overseas Employment Administration (POEA), noted that they have yet to issue a deployment ban for Hong Kong as they wait for the necessary recommendation of the Department of Foreign Affairs (DFA) regarding this matter.
The labor chief maintained that if it can be established by the DFA that the protest actions are going out of control and that the local police could no longer control the activities – that will be the time when the POEA will prevent workers from going there in order to prevent putting them in a compromising situation.
ALSO READ: DOLE Suspends Online Processing System in Hong Kong