Depending on the nature of their jobs, OFWs experience varying levels of stress and challenges to their physical, mental, as well as emotional health. It is for this reason that across various labour sectors, specific provisions related to the nature of work are granted to workers by employers and companies, as supported by their host country's labour laws and standards.
Also Read: OWWA to Launch Livelihood Programs for Repatriated OFWs this Sept
This is very much true for basically every working individual, but more so for those working in the healthcare services, with foreign clients, given the circumstances they are in as migrant workers on top of the demands of their jobs.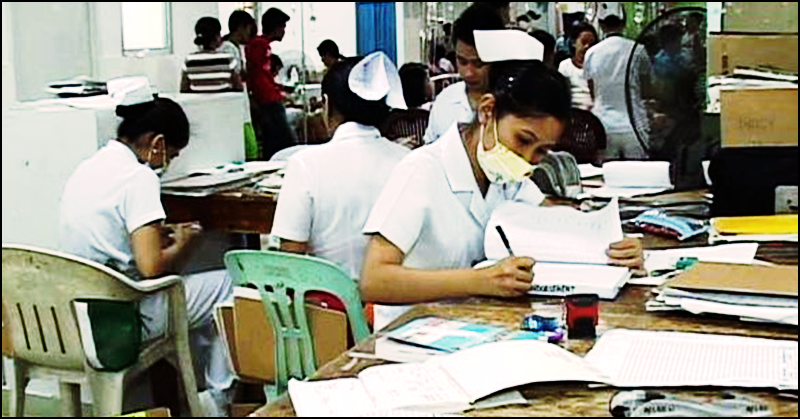 OFW Nurses, Families to Benefit from Deal Signed by OWWA
On this regard, the Overseas Workers Welfare Administration (OWWA) announced that it is organizing a legislative push to improve the health and wellness of Overseas Filipino Workers (OFWs) and their loved ones, starting with overseas-deployed nurses, as shared in a report by Business World.
On its observance of of Migrant Workers' Day on June 5, OWWA revealed that it signed a memorandum of understanding (MoU) with the Philippine Nurses Association (PNA) to "coordinate efforts to promote health and wellness of OFW nurses and their families."
The MoU is expected to serve as a platform of partnership between the nursing professionals and the relevant government agencies to support health and medical interventions for OFWs and their families.
Under the agreement, OWWA will spearhead the design and creation of programs and services that will be specifically directed at OFW nurses and their dependents. The OWWA will also provide reintegration services for returning Filipino nurses and also offer psycho-social evaluations and counselling to OFW-nurses and their dependents, if necessary.
As for its part based on the MoU, the PNA shall be in charge of providing guidance needed to conduct the Pre-Departure Orientation Seminar of OFW-nurses and also medical and psycho-social assistance to Filipino nurses and their families.
Along with this development, OWWA said in partnership with Facebook, that it will expand its "Digital Tayo" online literacy program to workers in Hong Kong, Singapore, and the Middle East. The three are some of the top destinations for OFWs, with the Middle East accounting a majority of the total population of overseas-deployed workers.
The sector-specific initiatives launched by agencies such as OWWA along with its partners including Facebook, will prove to be beneficial in equipping migrant workers to become global citizens who are abreast with the emerging trends and changes in the digital scene, while promoting wellness and upholding welfare of this sector in many years to come.