According to the World Health Organization, more than 70 million people (0.93% of total population) have already been infected with HIV, and about half of this number have already died from the disease.
Furthermore, all over the world, there are about six people being diagnosed with HIV every hour. The trend seems to reflect the incidence rate of HIV infections among Filipinos, as well. Despite the numbers being low (0.1%) as of 2015, HIV/AIDs infection in the Philippines might be low but it is steadily growing. It is for this reason that lawmakers are pushing for stronger programmes anchored at the government's healthcare initiatives for all Filipinos, including migrant workers based overseas.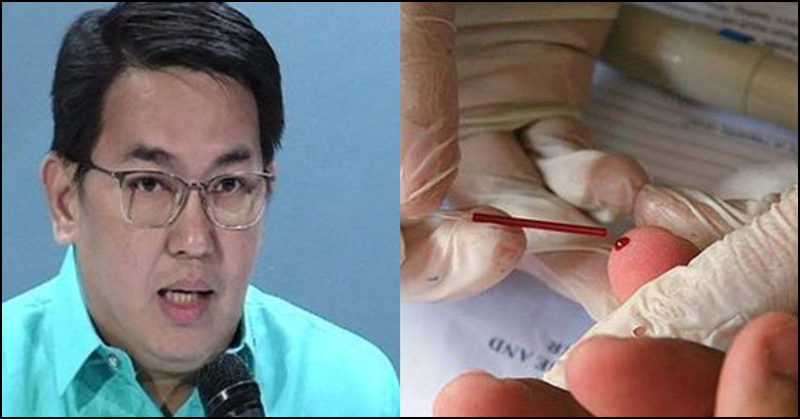 Lawmaker Calls for DOLE's 'Highly-Improved Support' OFWs with HIV
In a recent update, a total of 91 OFWs have recently been diagnosed with the human immunodeficiency virus (HIV), according to ACTS-OFW Rep. Aniceto Bertiz III, as shared in a report by the Manila Bulletin.
In line with this, the lawmaker called on the Department of Labour and Employment (DOLE) to provide all-out support to the growing number of OFWs living with HIV.
According to Rep. Bertiz, "highly-improved support" should be extended to the OFWs who were infected by the virus, as provided for by the new AIDS Prevention and Control Law that took effect earlier this year.
He cited the law, which states, "economic, social and medical support is to be extended to all OFWs, regardless of employment status and stage in the migration process."
The appeal came after Bertiz's report citing 91 newly diagnosed cases among OFWs as of March, which indicates an increase by 14 percent from 80 in the same month last year.
The partylist lawmaker also cited Section 37 of the new law, which mandates the Overseas Workers Welfare Administration (OWWA) together with other agencies, to develop a program to provide stigma-free comprehensive reintegration, care and support for OFWs with HIV.
Furthermore, Bertiz  noted that Section 17 of the law also requires all overseas-bound Filipino workers, as well as Philippine government staff for foreign posting, to undergo a seminar on the causes, manner of prevention, and impact of HIV and AIDS, prior to certification for deployment or assignment.
The lawmaker emphasized that preventive education seminar is to be provided for free and at no cost to OFWs or to the staff concerned.
With the recent update last March, the total number of OFWs living with HIV has gone up to 6,524 since the government began passive surveillance of the virus in 1984.
ALSO READ: PRRD Signs HIV-AIDS Law