The past year has been tumultuous, to say the least, when it comes to the government's health initiatives, especially after the Dengvaxia scandal.
ALSO READ: PRRD Signs HIV-AIDS Law
And while this was certainly an issue which has challenged the public's trust as to what the government offers to be a solution (because the drug allegedly caused the deaths of a number of children in various localities across the country), the importance of getting vaccinated in other accounts, especially at birth, cannot be set aside.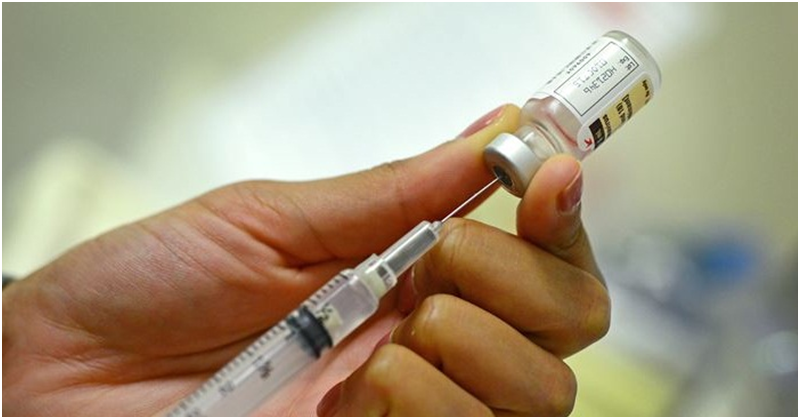 "Do not be complacent. Have your kids vaccinated" – Duterte
President Rodrigo Duterte asks for the public's support for families, especially those with newborns, to get their child vaccinated, as the incidence of measles in the country is on the rise, as shared in a report by ABS-CBN News.
According to the Philippine exec, the Dengvaxia scare is no reason for parents to be complacent when it comes to having their children inoculated with immune protection at a young age. This is because there are far more risks in not having them right from the start. Duterte further emphasized that as for the case of Dengvaxia, parents can opt not to give this vaccine to their child, he stated during a speech at the ground-breaking ceremony of the new site of the San Lorenzo Ruiz General Hospital at Barangay Panghulo in Malabon.
Meanwhile, the Department of Health (DOH) identifies vaccine hesitancy as one of the reasons for the recent measles outbreak in some parts of the country, as a total of 4,302 measles cases have already been reported, and yielded 70 deaths.
The report was taken from validated data across various regions in the country as revealed by the Epidemiology Bureau of DOH from January 1 to February 9 this year.
The causes of the measles outbreak was brought about by a number of factors. Loss of public trust and confidence in vaccines in the immunization program based on the Dengvaxia controversy has been documented as one of the many factors that led to vaccine hesitancy in the country. This refers to mothers who became reluctant to have their children vaccinated with vaccines that have long been proven to be effective.
ALSO READ: OFWs Advised to Undergo HIV Testing