The Philippine Embassy in Ankara confirmed that no Filipinos were reported to have suffered harm from the powerful magnitude 7.8 earthquake that hit southeastern Turkey near the Syrian border.
The embassy stated that it has not received any reports of casualties among the Filipino community in the region and is continuously reaching out to its contacts.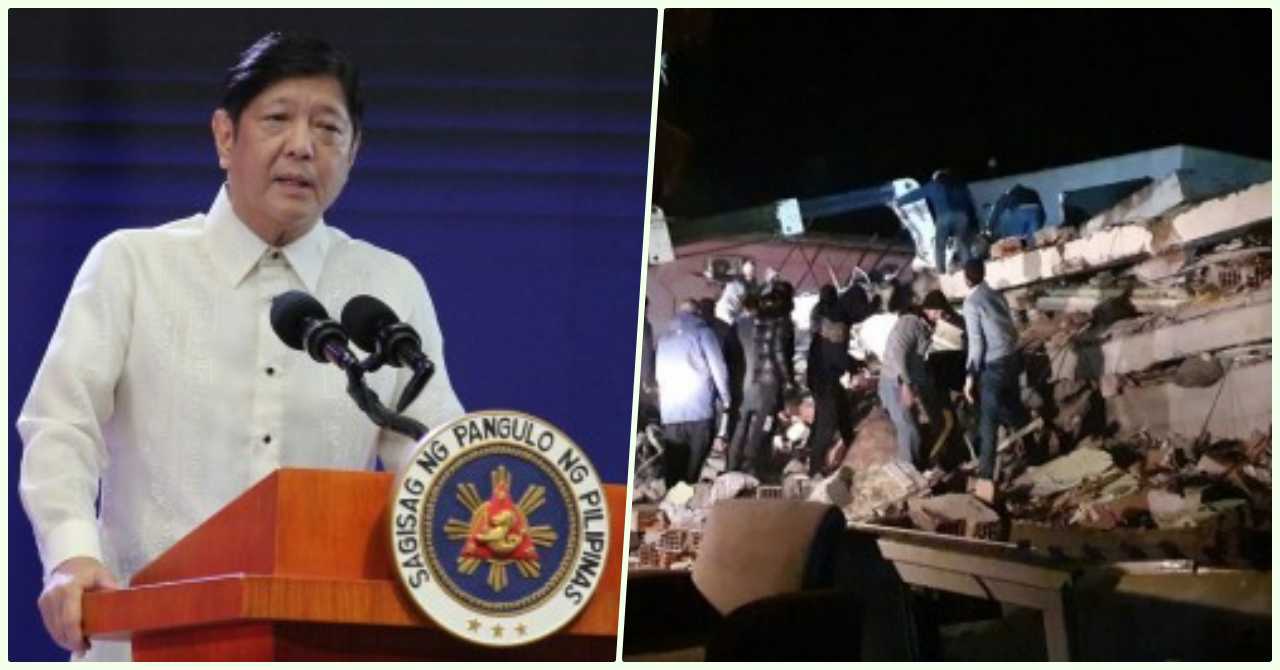 President Marcos expressed his condolences and support to the Turkish and Syrian governments in the aftermath of the earthquake. He offered the Philippines' assistance in responding to the disaster and assured that the country stands ready to help in any way possible, as shared in a report by Philstar.
With an estimated 4,006 Filipinos living in Turkey, mostly in Istanbul, the embassy is prepared to offer assistance to those affected by the earthquake. Filipinos in need can reach the embassy through phone and WhatsApp at +905345772344 and via email at ankara.pe@dfa.gov.ph.
The embassy extended its deepest sympathies to the families and loved ones of the victims and wished for the swift recovery of the wounded. The earthquake, which was one of the strongest to hit Turkey, resulted in over 1,300 fatalities. The death toll is expected to rise as the rescue operations continue.
Video: Turkey at Syria niyanig ng malakas na lindol
In this video, we get the latest update on the powerful earthquake that struck southeastern Turkey near the Syrian border. The Philippine embassy in Ankara has confirmed that no Filipinos were reported to have been affected by the disaster.
President Bongbong Marcos has extended his condolences to the victims of the earthquake and assured that the Philippines is ready to offer its support in responding to the disaster. Stay tuned as we bring you more details on this developing story.
We are deeply saddened by this tragic disaster and pray for the safety and well-being of all those affected. Our thoughts are with the people of Turkey as they deal with this tragedy. As of now, we are grateful that no kababayan was directly affected. We will continue to monitor the situation, and we stand ready to provide any assistance that may be needed in response to this disaster.
READ NEXT: Philippine Embassy in Ankara, Turkey