Philippine languages are filled with beautiful literary forms, such as poems, plays and even bugtong (riddles). Another form of writing that many Filipinos like to do — wherever they may be in the world — is the "lakbay sanaysay."
As the name says, this literary form has to do with traveling. If you love to travel around the Philippines and abroad, and you want to share about your experiences, you should definitely consider composing your very own "lakbay sanaysay."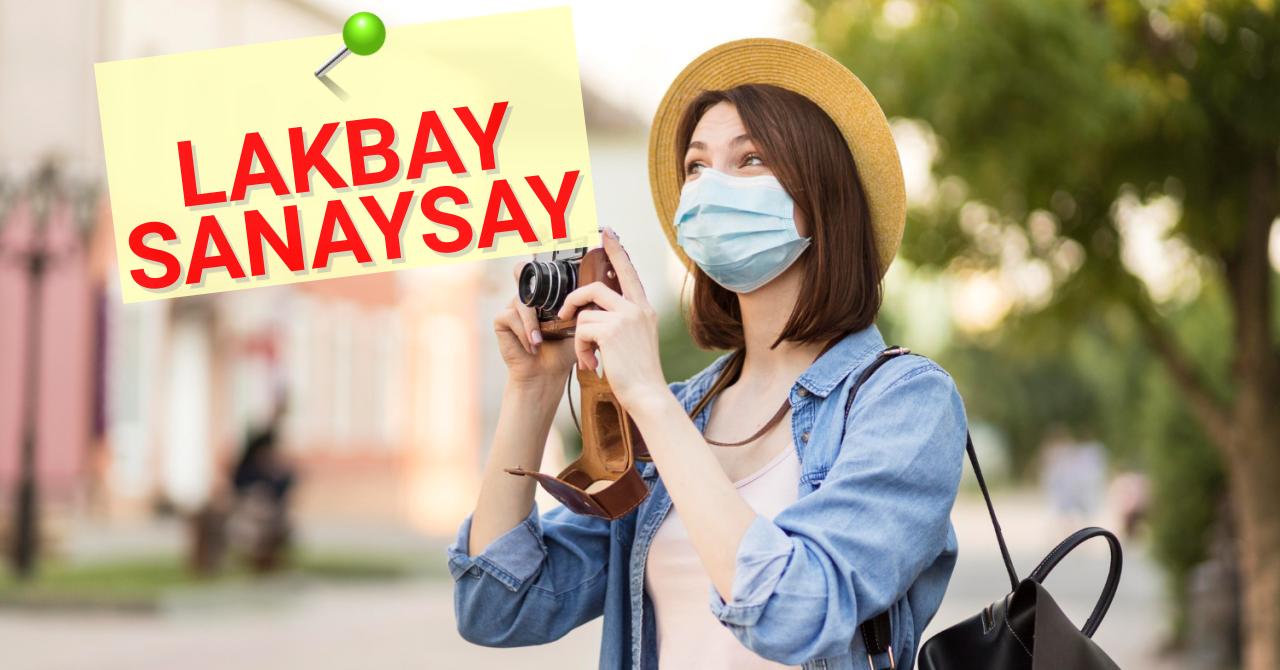 What is Sanaysay?
First of all, let us define the word "sanaysay." Generally, this term refers to a piece of writing that describes, narrates, or explains a certain topic. It may be formal or informal in tone, depending on the target audience or readers.
Meanwhile, the "lakbay sanaysay" is more specific. It is a piece of writing that narrates or describes a person's travel experience. It may contain descriptions of different places and events, as well as information about the people, culture, and traditions of a specific location.
Sanaysay in English
In English, the word "sanaysay" translates to "essay." Consequently, the term "lakbay sanaysay" translates to "travel essay." Interesting, right?!
Parts of Lakbay Sanaysay
Just like any other type of essay, the "lakbay sanaysay" or travel essay consists of three major parts: introduction, body, and conclusion.
Introduction
The first part of a travel essay usually states the name of the place and the specific time period involved. The introduction plays an important role, especially since it is the very first paragraph that readers will see. It should be able to catch their attention, and encourage them to keep reading.
Body
Typically, the body of a travel essay contains several main points or ideas. This may include a list of a place's top attractions, festivals or events, where to eat (restaurants and cafes), where to stay (hotel recommendations), and a "how to get there" (transportation) guide. It may also include how much the writer spent (or how much a person can expect to spend) while staying in the said place.
The body may also be written in narrative form, where writers simply talk about their travel experience in chronological order — where they went, what they did, and how they felt about it.
Conclusion
To conclude the "lakbay sanaysay," writers may share insightful thoughts about their travel experience. They may also invite the readers to come and see the same places that they have visited.
Features of Lakbay Sanaysay
Usually, a travel essay or "lakbay sanaysay" has the following features and/or goals:
It presents a narrative or account of a writer's personal travel experience.
It serves as a guide for people who want to travel to the same destination, by providing tips, recommendations, and relevant information.
It usually includes pictures and videos showing the beautiful and amazing attractions of a destination.
It invites or encourages readers to travel and enjoy the same or similar experience.

Samples of Lakbay Sanaysay
Meanwhile, here are some examples of travel essays or "lakbay sanaysay," written by Filipinos and foreigners as well:
1. Vigan: A Glimpse of the Past
This is a blog article that chronicles the writer's trip to one of the Philippines' most historic cities: Vigan. It includes details about transportation, the local food (e.g. empanada), and of course, the various sights around the city.
"Upon reaching the hotel, we took a quick rest before heading to the famous Calle Crisologo in Vigan town proper," Louise, the blogger, wrote. "Here, we marveled at the Spanish colonial houses, cobblestone streets, and kalesas (horse-drawn carriages) shuttling tourists around town."
To know more about the famous Vigan City, read the full article here.
2. My Journey Through the Philippines in Pictures
As the title says, this is a blog article featuring a writer's journey all over the Philippines. It was written by Dani, a foreign national who visited the country. What makes this article interesting is that it is also a "photo essay," with Dani presenting her island-hopping adventure through pictures and captions.
"The many faces of the Philippines were fascinating, the marine life breathtaking, the people welcoming and kind," the blogger, Dani, wrote. "But I'll let the photos speak for themselves – visit the Philippines virtually through my pictures."
To see these pictures and witness the blogger's journey virtually, check out this link.
3. Backpacking Myanmar: Mandalay Travel Guide
This article was made by Angel, a Filipino whose blog, Lakwatsero.com, literally means "leisure traveler." He loves diving, biking, swimming, trekking, blogging, and going all over the Philippines and around the world.
In this article, Angel talks about his trip to Mandalay, which is the largest city of Myanmar. He refers to Mandalay as "a vibrant and modern city that still exudes the old world charm." Here is an excerpt where he describes the amazing city:
"More than a gateway to Bagan, Mandalay has its own share of attractions like the Mandalay Hill and the nearby U-Bein Bridge in Amarapura that offers great views of sunrise or sunset," Angel wrote. "Other places of interest include: Mahamuni Temple, which is regarded as the holiest pagoda in the country; the Kuthodaw Pagoda, which is dubbed as the largest book in the world; Sanda Muni Paya; Grand Palace, and more.
Head to this link to know more about the blogger's adventures in Myanmar.
4. Saga, Japan: Awesome Itinerary
This article features the travel experience of Anton & Rache, whose blog, "Our Awesome Planet," features the food and travel adventures of their family. In this particular post, they talked about their visit to Saga, Japan.
The article introduces Saga as a small prefecture on Kyushu Island in Japan. Its location between the sea and the mountains means that it has many breathtaking landscapes and hot springs. The place also has a rich cultural history, including potteries and amazing festivals.
In the article, the bloggers shared some recommendations about the numerous places to see and things to do in Saga, including participation in the Saga Hot Air Balloon Festival.
"There are three major events in Saga, and one of them is the biggest hot air balloon festival in Asia," the bloggers stated. "Held at the riverbed alongside the Kasegawa River, you'll find hundreds of balloons of different colors and shapes participating from around the world, floating in the night sky to be released in the morning for an incredible scene."
Read all about the blogger's wonderful travel experience in Saga, Japan here.
5. An OFW's Journey Home
The following was written by John Parica, an OFW who specialized in project management of oil and gas projects. In this article, he talk about going home "for good" after more than 10 years of working abroad. He narrates his journey as an OFW, as well as his journey back home.
"My journey as an OFW is a story shared by all others like myself because it is a story of dreams — dreams of a better life for one's family, to have one's own house, to give one's children the best education, to help one's siblings complete a college education, to provide the best medical treatment to ailing family members, and ultimately to ensure a comfortable life after one retires and grows old," he wrote.
Notably, John's article was published in Inquirer.net. Read all about it here.
Video: Guide to Writing "Lakbay Sanaysay"
Would you like to write your own travel essay, but you're not sure where to start? Check out this video shared by "TitserMJ TV" on YouTube for some tips on how to write a "lakbay sanaysay." This educational channel features lessons on both Filipino and English, along with some study tips and travel articles:
Summary
As the old saying goes, "experience is the best teacher." And traveling is one of the most exciting and enriching experiences that a person could ever have. We hope that the above guide has been helpful as you plan to write your very own "lakbay sanaysay" or travel essay. Not only will it bring out your creative side, buy also help to preserve wonderful memories that would last a lifetime!
READ NEXT: Best Filipino Tagalog Tongue Twisters List