Oftentimes, working overseas puts Filipinos under a lot of pressure to perform well and to get along well with their foreign colleagues and employers.
However, for some, this also becomes an opportunity to know more about themselves and to be able to express themselves in ways unknown even to their families back home.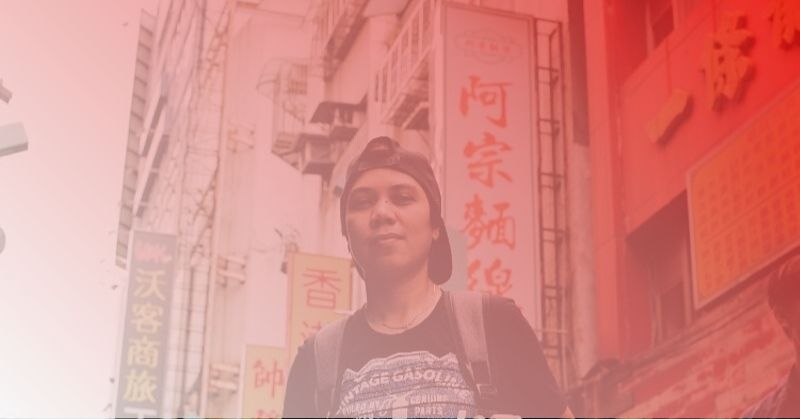 Filipina Worker in Taiwan Bags Prestigious Literary Award
Such is the story of Melinda Babaran, who has been working as a factory worker in Taiwan for almost 12 years already. Her ordeals and journey in life as an OFW has led her to realize her passion for writing and to become recognized for it after winning the Jury Award at the Taiwan Literature Award for Migrants for her article titled "Latay sa Laman" back in 2018, as shared in a report by CNN Philippines.
According to Melinda, she didn't have any plans to join the competition at the time. It just so happened that her father had fallen ill back then and that she needed someone to talk to, but instead pouring out her emotions to an individual, she found an outlet in writing which led her to create a poem about what's usually happening between families if one member goes away to work overseas.
Babaran's winning piece, "Latay sa Laman" was written like a monologue, in which Barbaran shares her relationship with her father, who did not fully accept her sexuality. Melinda explains that unlike in the Philippines, she learned that Taiwanese were more accepting of her sexuality. Melinda explains in the vernacular, "Hindi katulad sa Pilipinas na 'pag nakasalubong ka, tataasan ka na agad ng kilay o iiwasan ka o masama agad ang iniisip sayo."
"Unlike in the Philippines where people would gesture their disapproval when you come across them or would entirely avoid or judge you by simply how you look/act/dress, the Taiwanese were more tolerant if not accepting than what her family has shown her.
She continues to share, "Yung discrimination talagang naranasan ko doon mismo sa loob pa lang ng bahay so how can I expect other people to accept me kung sa sarili kong bahay hindi ako accepted?"
"I've experienced being discriminated against by my own family, so how can I expect other people to accept me when I can't be accepted by even my own family?"
As a kid, writing has always been Melinda's outlet. She shared that whenever she's feeling down or upset, she just pours out her emotions into writing and then throws it away. It was her way to unload all of her emotions and to avoid harboring negative feelings toward her family as a child growing up.
[VIDEO] Watch Melinda Babaran's Interview with CNN regarding her Recognition and Life in Taiwan
For Melinda, though it was difficult for her to part from her family, the experience of living away from home has opened her eyes to the way Taiwanese and other cultures perceive individuals unlike in the Philippines.
Congratulations, Melinda Babaran for your achievement! We are proud of what you're doing for yourself – working hard and earning the respect of the people you work within Taiwan despite all of the struggles you have back home and with society. Mabuhay ka!
ALSO READ: Taiwan Extends Visa-Free Benefit for Filipinos for Another Year