Are you ready to take the entrepreneurial leap in 2023 and start your own business? Don't do it alone! Tapa King's COO, a successful entrepreneur and business leader, is sharing their top three expert tips to help you on your franchising journey. From streamlining your operations to understanding your target market, these tips will give you the edge you need to turn your business dream into a thriving reality.
So, whether you're a seasoned business owner or just starting out, these insights are a must-read for anyone looking to make a successful start in the world of entrepreneurship this year. Get ready to take notes and turn your business vision into a reality in 2023. Keep on reading to learn more.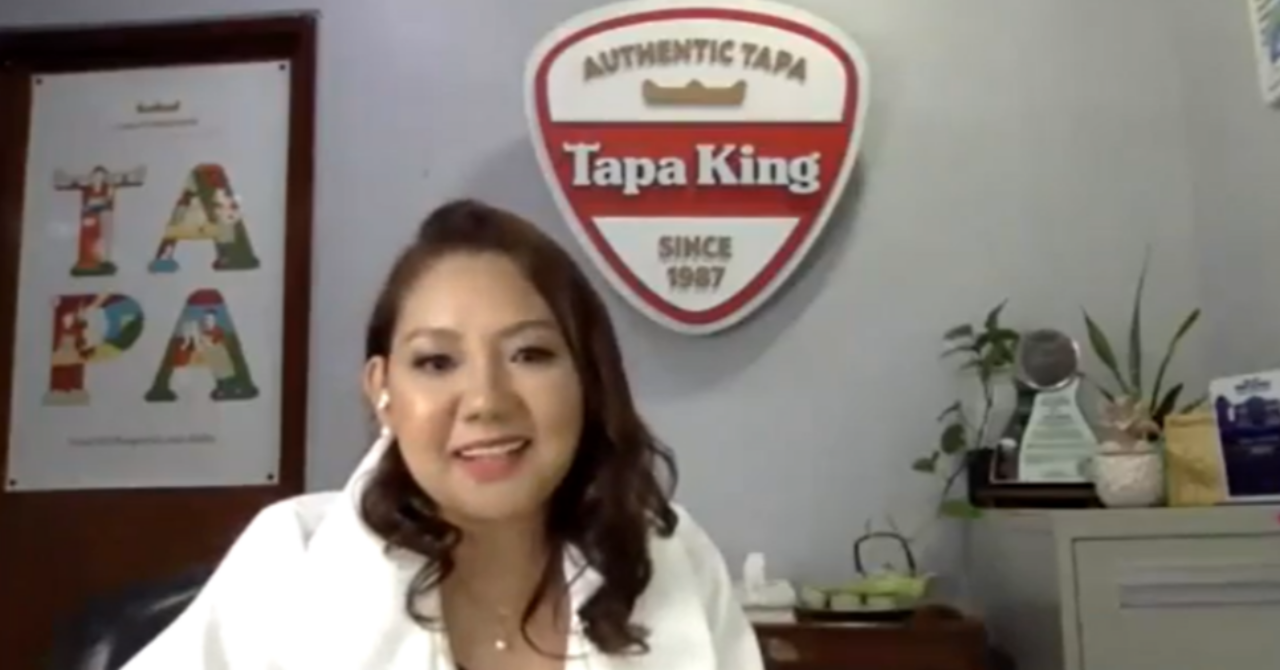 Maximizing Franchising Success: Insights from Tapa King's COO on Starting a Thriving Business
Tapa King has carved a niche for itself as the premier fast-casual restaurant specializing in the beloved Filipino breakfast dish, tapa. Despite the challenges posed by the global pandemic, this proud Philippine brand has made a big impact both locally and internationally. In fact, according to the company's COO, Melodee Isaguirre, 2021 was a record-breaking year for the popular tapa franchise, as seen in a report by Esquire.
"2021 was a breakthrough year for us," stated the COO during a recent Francorp seminar on franchising. Despite the challenges posed by the pandemic, the team was able to launch their rebranded concept in June of that year and has since received an influx of inquiries from both local and international markets. This led to the opening of 11 stores, including their fourth location in Dubai. Isaguirre attributes the company's success to strong teamwork and believes that it is a key factor in turning dreams into realities.
When Tapa King first opened its doors, the aim was straightforward: to provide busy meat lovers with a delicious taste of home-style cooking, even on the go. However, over the years, its signature tapa dish has become a popular staple, not just in the Philippines, but around the world.
The COO of Tapa King, Isaguirre, has revealed the secret behind the company's success. "We doubled down on our efforts to improve efficiency, which resulted in a four percent improvement in food costs compared to the previous year. This allowed us to generate additional revenue streams through franchising and key accounts. Our frozen tapa products are now available in major retailers such as Landers, Waltermart, and SM Stores, in addition to our bottled merchandise offerings."
"We focused on people, we focused on brand, and we focused on system enhancement," she noted.
As the world slowly recovers from the impacts of the pandemic, many entrepreneurs are considering starting a business or expanding through franchising. According to Tapa King's COO, the current climate presents a unique opportunity for those who are prepared to take on the challenge.
In a recent interview, the COO shared their top three expert tips for aspiring franchisors. From conducting thorough market research to ensuring a solid business plan, these tips are crucial for anyone looking to launch a successful franchise operation. Whether you're a seasoned entrepreneur or just starting out, these insights will give you the knowledge and confidence you need to make your franchising dream a reality.
1. Assessing the Potential Franchisee
As a franchisor, it's important to thoroughly vet potential franchisees before granting them the opportunity to operate under your brand. This process can be crucial in determining the success of the franchise relationship.
According to Tapa King's COO, Isaguirre, one of the first questions to ask is, "Do you believe in the brand?" It's essential that franchisees not only understand the brand, but also have a strong belief and trust in it as they will become brand ambassadors.
Additionally, franchisors should also inquire about the potential franchisee's knowledge of the brand, their support systems, and any technical aspects of the business. By asking the right questions and carefully assessing each potential franchisee, franchisors can increase the chances of a successful and long-lasting franchise relationship.
2. Diversifying revenue streams
"To maintain a strong and profitable business, it's crucial for franchisors to diversify their revenue streams," according to Tapa King's COO, Isaguirre. She suggests taking a close look at the existing business model and exploring new, sustainable opportunities for growth, such as offering off-premise and takeout services, partnering with delivery aggregators, providing curbside pickup, targeting key accounts, or implementing virtual branding. By taking advantage of multiple revenue streams, franchisors can ensure the stability and success of their business.
3. Franchisors should bolster confidence in safety and brand recognition.
"Building trust is crucial for franchisors in the current climate," stresses Isaguirre. "Both franchisees and consumers are seeking brands that prioritize food safety and maintain high standards consistently. Ensuring a well-established franchise system is in place is also essential."
Video: Every visit feels like home, come home to Tapa King
Craving for some good ole Filipino favorites? Why not head over to Tapa King? For over three decades, Tapa King has been a staple for satisfying, home-style cuisine that brings friends and family together. Experience the warmth and comfort of a home-cooked meal, available to you every day. Come home to Tapa King!
Final Thoughts
In conclusion, the path to successful entrepreneurship can be challenging, but with the right guidance, you can achieve your goals. Tapa King's COO has shared their expertise to help you get started and overcome any obstacles along the way.
By following these tips, you can turn your business aspirations into a thriving reality in 2023. Don't miss out on this opportunity to gain valuable insights and start your entrepreneurial journey with confidence.
We hope that the information in this article has been helpful and we wish you the best of luck in all of your future endeavors. If you have any questions or comments please feel free to leave them below.
READ NEXT: 9 Best Small Business Ideas for OFWs