In a previous article, we looked at how Filipino students can study in Budapest through the Stipendium Hungaricum Scholarship. Now, let's focus on the experiences of a Filipino who used to work in Saudi Arabia, but has since found job opportunities to work at a high-tier electronics company in Hungary.
Also Read: How to Become an OFW and Work Abroad
While his ordeal is personal and may be different from what others may experience in terms of applying for a job in Hungary, we can still learn a thing or two from his account. In fact, through his YouTube channel, the vlogger shares not just his successes but also his failures and the failures of others. He talked about some details as well, including what documents he prepared, which agency he used, and so much more.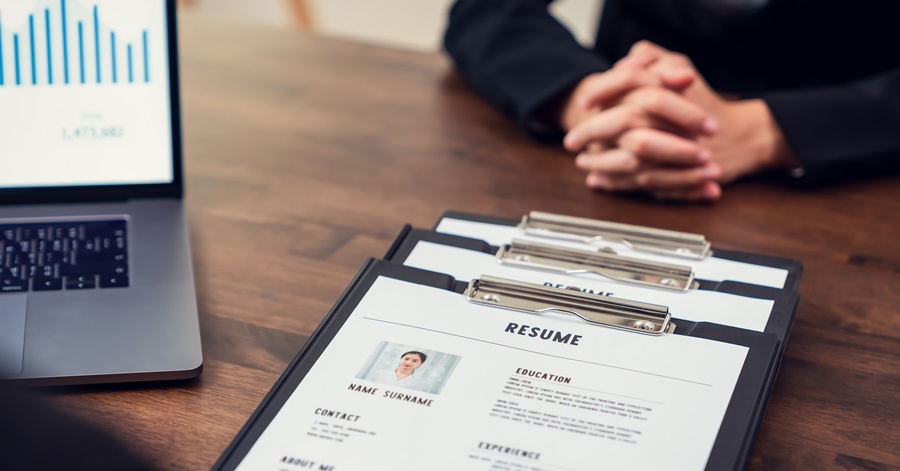 Disclaimer: The information posted here is based on the personal experiences shared by the OFW in the video below. Please let this post serve as a guide only. If you have specific questions, you may ask the OFW by commenting on their video on their accounts.
How to Find Work as a Filipino Factory Worker in Hungary
As mentioned in the paragraph above, the information shared in this article comes from the YouTube channel named Jeff Vizcara Ancheta. In this video, our OFW kababayan shared his experience while applying to work in Hungary through an agency.
He also shared a fair bit about the previous agency he applied in, which was supposed to send him to Saudi Arabia but never materialized. If you are interested in seeing the full video, then click on the link below:
The vlogger used to work in Saudi for four years, but he went back to the Philippines in 2021. While back in the country, he worked part-time jobs to pay for his bills, including his rent. However, that did not stop him from applying for jobs to go back and work in Saudi. As fate would have it, he couldn't seem to get through all the requirements needed to pass for work in Saudi through the agency.
The problem was that although his interviews were good, the agency he applied in prioritized applicants who are first-timers going to Saudi. He suspects that there must have been a problem with that agency, because he already submitted a lot of the requirements necessary for an urgent waiter position, including the medical exam results, copy of the passport, plus he already paid the placement fee of 25,000 pesos.
He really wanted to go to Saudi as soon as possible, so to pay the placement fee, he had to borrow money from his uncle in the province. He went to the agency's office in Manila to pay the placement fee, which they said is equivalent to one month's salary in his work in Saudi. They told him that they already received his documents, including his passport. Now all they have to do is wait for the biometric results.
Unfortunately, he would never get that job in Saudi, but when one door of opportunity closes, another opens. He decided to apply at another agency that was recommended to him by his friend, who also recommended him to that agency. He went there, took the orientation and pre-screening which was an exam. This agency is called Grand Placement and General Services.
It really wasn't a part of his plan to apply to this new agency, because at that time, he was still somewhat focused on getting that job in Saudi. He was supposed to be there with his friend, who was also applying, at 9 AM, but they got to the agency at 11.48 AM. The security guard asked them why they are late and are not allowed to enter. Fortunately, his friend's wife, called one of the screeners and asked if they could get screened, as they are already downstairs in front of the agency entrance. They agreed, and in fact, they were the last to enter and get screened.
The following is a summary of the steps he took during the application process:
Pre-screening at the agency
Final interview with employer
Visa appearance
Pre-screening at the agency
During the pre-screening process, he had to go through the following tests
Height requirement – the minimum height is 155 cm. He passed since he is at 168 cm.
Speed test
Mathematical ability
Color blindness test
Apparently, they are hiring for a factory work position at Samsung in Hungary. Fortunately, the vlogger passed the pre-screening.
Final interview with employer
Two days after the pre-screening, what's next is the final interview with the employer. It was a nerve-wracking experience for him, and he resorted to his faith, putting the outcome of the decision on God's will.
During this time, he mentioned to the people in charge that his passport is still with the other agency, the one that was advertising for an urgent hiring to Saudi Arabia, and that he is still trying to withdraw it from them. He asked if he can just follow the passport, and thankfully, they agreed to his request. Although they told him that the passport is really needed when the time for visa appearance arrives.
After the final interview, he and his co-applicants waited for four days. The agency texted them, saying congratulations, you passed the employer's interview. They were then asked to prepare the relevant documents, including the passport. The good thing is that just two days after his final interview, he was already able to withdraw his passport from the other agency.
While he was able to withdraw his passport from that agency, he had a much harder time withdrawing the money that he gave to that agency for placement, even as he explained to them that he is canceling his transaction with them to apply to another country through another agency.
For that agency going to Saudi, he paid around 25,000 for the placement fee, including the medical exam. When he asked to get the money back, they were hesitant, and in the mind of the vlogger, this was probably a scam. Still, he was able to negotiate by asking to at least just return the 20,000 pesos and they can keep the 5,000 for themselves. He got that money after two weeks.
Visa Appearance
Later, the agency told them to scan all pages of their passport because the employer needs it for visa appearance. He hurriedly scanned his passport because he only got it back from the previous agency two days after his final interview.
In addition, he was able to get his medical exam two days after scanning his passport. He paid around 2,800 pesos for that exam. His exam results showed that he had a pending status for his eyes and his CBC. To comply, he medicated himself for his CBC for 14 days. For his eyes, he just paid 900 pesos to get accepted. Finally, he was able to attain fit to work status.
After several days, they finally had the visa appearance. Before that, they went to the agency to sign some documents related to insurance and visa processing.
They then went to the embassy of Hungary at BGC Taguig. That's where they did their visa appearance. It took a few months, though, before they were able to get their actual visa. In addition, he said that while a lot of his co-applicants passed and made it to work in Hungary, a lot also failed due to the medical exam. Be sure that no disease will come up during your x-ray results, because he said that's the most common problem based on the experience of his co-applicants. However, you can take medicines after the initial health screening so that you can retake the medical exam and hopefully be fit to work this time around.
Other medical tests include urine test, cbc, eye exam, etc. If your vision is blurry, you can always just buy prescription glasses. In addition, there is also a hearing test. Make sure that you have good hearing.
Some of his colleagues waited for a month or more before their visa arrived, while others already got there earlier. In fact, in this video, the vlogger is still waiting for his visa. Future videos, however, showed that he did manage to get it and he is now working in Samsung SDI in Hungary.
Hungary Work Visa
Now let's talk about getting a work visa in more detail. In order to work in Hungary and enjoy its high living and working standards, you need to have both a work visa and work permit. This is especially true for those living in non-EU countries like the Philippines.
Before that, you also need to have a residence permit. There are four different types of such permits:
Residence Permit for the Purpose of Seasonal Employment.
Residence Permit for the Pursuit of Gainful Activity.
Residence Permit for Employment.
Residence Permit for Professional Workers.
Types of Work Visas Available in Hungary
Hungary offers several types of work visas to suit your needs. These include:
Employment Visa: This is the most common type of work visa and is issued to individuals employed by a Hungarian company or employer.
Private Business Visa: Issued to those who want to work in Hungary as self-employed individuals or as the executive officers of a for-profit business.
Seasonal Work Visa: Issued to those moving to Hungary for seasonal employment and who have the right to free movement and residency under Hungarian law.
Professional Worker's Blue Card: A special type of residency permit for qualified professional workers to live and work in Hungary.
The following documents are required to complete a Hungarian work visa application:
Valid Passport: with a minimum of two blank pages and valid during the application period. Issued within the last 10 years.
Application Form: specific to the type of work visa being applied for.
Two passport-sized photos: following Schengen visa photo requirements, with one attached to the application and the other included in the documents.
Medical Insurance: Either provided by the employer or proof of having 30,000€ to cover medical expenses.
Proof of Accommodation: Property document and either a rental agreement, invitation letter from a relative or friend, or proof of owning a house/apartment in Hungary.
Financial Status: Bank reference and statement of the last six months with a notarized translation into English.
If you are employed, then you need to submit the following document as well:
Work reference
Original reference from the workplace
Work reference indicating monthly income
If you are self-employed, the following documents should be submitted too:
Company registration certificate (VÖEN)
Reference from the Ministry of Tax AR about the tax report for the last six months
Proof of salary and no debts
Summary: Applying for a Work Visa in Hungary
So, you're thinking about working in Hungary? Here's what you need to do to apply for a work visa:
Get a job offer. First and foremost, you'll need to have a job offer or contract from a Hungarian company.
Fill out the application form. Depending on why you're traveling, there are different types of visa application forms. Choose the one that's right for you.
For employment purposes, use this form.
If you're starting a private business, use this form instead.
And if you're traveling for seasonal work, this form is what you need.
Gather all the necessary documents. In addition to the application form, you'll need to include all the required documents from the checklist below. Make sure to have everything ready before you submit your application.
Submit your application. Once you've completed the application form and gathered all the required documents, submit everything to the Embassy of Hungary.
Wait for a response. Check your email regularly to see if you've received any updates on the status of your visa application.
Note: The processing time for a work visa in Hungary can take up to three months, or even longer. Once your visa is approved, you'll need to provide information about your employer, your workplace, your job duties, and other employment details.
Working in Hungary offers opportunities for growth, diverse cultures, and modern amenities. The Philippine embassy in Hungary can provide support for Filipinos working in the country. The job market is competitive, with a growing demand for tech and business professionals. Budapest is a thriving business hub with a rich history. Hungary provides a good work-life balance and a high standard of living.