The Philippine government has stopped the color categorization of countries and territories, according to Malacañang, meaning that fully immunized international arriving passengers and returning Filipinos will no longer be required to go through facility-based quarantine when they arrive on February 1, 2022.
Also Read: Philippines Reopens for Travel and Tourism starting February
As per report from Philippine News Agency, fully vaccinated inbound visitors will only be required to produce a negative RT-PCR test taken within 48 hours of arrival from their country of origin starting February 1, according to Karlo Nograles, Cabinet Secretary and acting presidential spokesperson.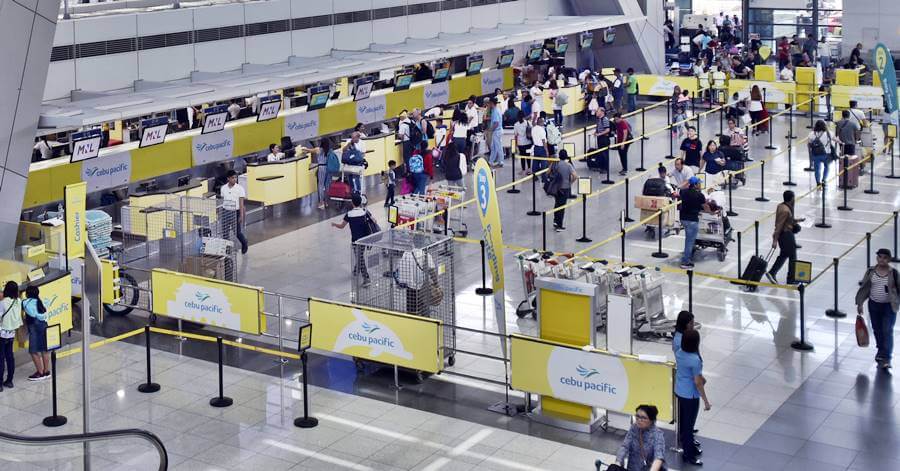 Below is the full report as per Philippine News Agency:
MANILA – The government's easing of restrictions for international travelers will help sustain the country's economic growth amid the coronavirus disease 2019 (Covid-19) pandemic, Presidential Adviser for Entrepreneurship and Go Negosyo founder Joey Concepcion said on Friday.
"This will definitely help the economy and sustain the growth we experienced in the fourth quarter of 2021," Concepcion said in a statement.
Under Resolution No. 159, the Inter-Agency Task Force for the Management of Emerging Infectious Diseases (IATF) lifted the facility-based quarantine for passengers entering the Philippines and now allows self-monitoring for any Covid-19 symptoms for seven days and report to the local government of destination if they have any symptoms.
"We can now welcome both leisure and business travelers, and this will redound to benefits downstream for our MSMEs (micro, small and medium enterprises)," Concepcion said.
The country still requires arriving passengers from abroad to present a negative reverse transcription-polymerase chain reaction (RT-PCR) test result taken 48 hours prior to departure.
These protocols will take effect on February 1 for fully vaccinated returning overseas Filipinos and on February 10 for fully vaccinated foreign nationals from non-visa required countries.
With this new protocol, the country temporarily suspends the "green", "yellow", and "red" classifications of countries.
"This aligns with the proposal to adopt a change from a pandemic to an endemic mindset," the presidential adviser said.
Earlier, Concepcion and molecular biologist OCTA Research Fellow Fr. Nicanor Austriaco proposed to the IATF to start the country's exit plan from the pandemic.
Also Read: How to Register in One Health Pass Philippines Online & Philippine Travel Pass
Giant leap to recovery
The Bureau of Immigration (BI) also welcomed the IATF's move and said it will abide by the eased protocols on travelers.
"The opening of our borders to foreign tourists is a welcome development. We see this as a giant leap towards the rebound of the tourism and international travel sector," Immigration Commissioner Jaime Morente said in a statement.
A total of 157 countries are considered visa-free, including the United States, South Korea, Japan, Australia, Canada, UK, and other member states of the Association of Southeast Asian Nations (Asean).
The BI added that arriving tourists are required to present a passport valid for at least six months, and the required proof of vaccination against Covid-19.
Accepted proofs of vaccination are World Health Organization International Certificates of Vaccination and Prophylaxis, VaxCertPH, or national/state digital certificate of the foreign government which has accepted VaxCertPH under a reciprocal arrangement unless otherwise permitted by the IATF.
On the other hand, unvaccinated, partially vaccinated, and those whose vaccination status cannot be confirmed shall undergo the required quarantine protocols as implemented by the Bureau of Quarantine and the local government units while minors are exempted from providing proof of vaccination.