They were supposed to tie the knot on July 31, but fate took a different turn for the OFW couple, Ralph Waldo G. Landicho, 32, and Raquel F. Panganiban (26). Given their circumstances, the two had found each other through Facebook, where their OFW love story began some four years ago.
READ ALSO: How to Request for PSA Marriage Certificate Online
Ralph and Raquel both hailed from Quezon province, but found work overseas – Ralph, a seaman, and Raquel worked in distant Saudi Arabia. Several years have passed and they were supposed to take their relationship to the next level. That said, both were looking forward to an exciting future – in the arms of each other.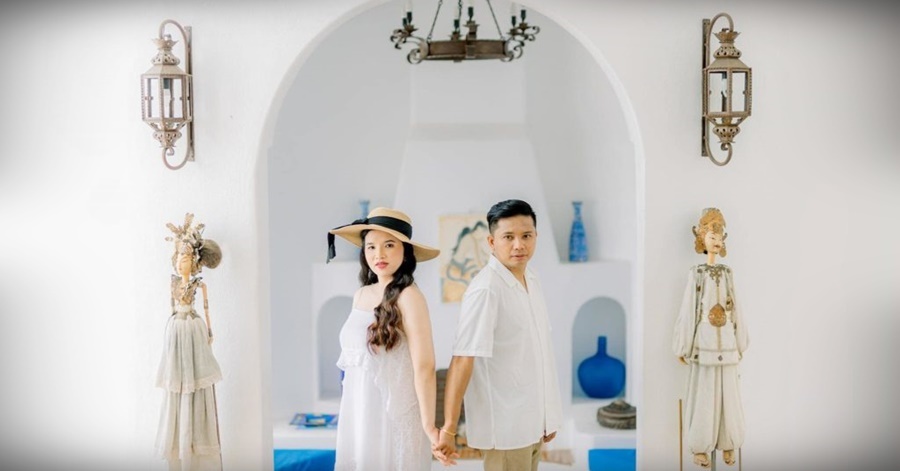 RIP:  No Happy Ever After for this OFW Couple After Groom Succumbs to COVID Before Wedding
Ralph first got home on June 4, followed by Raquel on June 12.  As soon as Ralph got home, excited, he didn't waste any moment and got started on their preparations to ensure that their wedding would go as planned.
"Kung saan-saan na po kami nagpunta. Bumaba siya ng barko at hindi agad kami nakapagpa-vaccine kasi super excited siya sa pag-aayos ng kasal namin (We went everywhere. He wasn't able to get vaccinated, because he was super excited to work on the wedding preparations as soon as he got off the ship," Raquel shared in an exclusive interview with Manila Bulletin Lifestyle.
With so many things going on at the time, and amid their busy preparations, Racquel shared that Ralph was able to even plan a surprise for her. "He surprised me with a proposal, even if our wedding day was already set. The venue was in the garden of my papa (his tito/uncle whom he fondly calls 'papa')," she says. After celebrating his uncle's birthday on June 24, Ralph took the opportunity to propose to his soon-to-be bride since everyone was there already for Ralph's special proposal.
Ralph was then invited by Raquel's parents to stay with them after the pamamanhikan last June 26. "We've been living together in my parents' house," says Raquel. Ralph moved in with them that day.
Things were going just as planned as their most-awaited special date was drawing closer. But then Ralph suddenly fell ill on July 19. "He wanted to get a massage so he could relax because he felt tired then—until he started having chills and fever on July 24. We went to the hospital for a check-up and the laboratory results were okay," Raquel shared that Ralph even decided to go home to rest and recover. This was when they decided to book a swab test, which later on came out positive.
Ralph's cousin helped him get a slot by queuing at the hospital on July 30, when they waited until midnight, hoping for a slot for Ralph. When they were finally given a slot, their godparent drove them to the hospital, where Ralph was admitted and given all the medications needed to help him get better.
Racquel, though still painfully fresh in her memories, recounted how they went through this difficult time, by just supporting and encouraging one another.
Ayaw pa mamatay ni hubby kasi dami pa niyang gustong mangyari sa buhay namin bilang magasawa, ganun din sa pamilya niya. Sinasabi nya palagi na, 'Bebe, hinde pa ako mamatay. Magiging official pa ako?' Dream niya maging official sa barko (Hubby didn't want to die yet because there's so much that he wanted to do as husband and wife, even for his family. He would always say, 'Bebe, I'm not going to die. I'll become an official.' It was his dream to become an official aboard the ship where he works)," she said.
Raquel shared that her soon-to-be husband would tell her, "Bebe, uwi na tayo. Hindi tayo nababagay dito sa hospital (Bebe, let's go home. We're not fit to stay here in the hospital)." She added that she tried her best to encourage Ralph to keep fighting – for them. "He would always tell me, 'Mahal na mahal kita, asawa ko (I love you so much, my wife)' and I would tell him that I love him even more."
These words gave Ralph hope to keep fighting. "Natuwa siya at parang naging better. We prayed together so that he could get better." Raquel continues, remembering that Ralph started having dreams on August 3. "His breathing got worse and his coughing was getting more severe. His oxygen level was going so low that he even finished around 20 oxygen tanks in less than 24 hours. He also switched to breathing using the high-flow oxygen machine already."
No words could describe what Raquel had been going through at that time, especially because they were supposed to get married soon. "He really wanted to get intubated so he could live, but he didn't survive. Hindi nya nakayanan ang hirap. Kinuha na siya ni Lord." Ralph passed away that same day, and until his last breath he told Raquel, "Bebe, I want to go home."
And to reassure her hubby, Raquel would tell him, "Oo, uuwi tayo, kaya lumaban ka para makauwi na tayo, (Yes, we will go home, so keep fighting to get better so we can go home soon)."
However, the nightmare didn't end as soon as Ralph drew his last breath. On August 3, Ralph was cremated and his urn was brought home. They held a funeral on the same day.
"Mahirap. Masakit. Nakakapanghina. Wala kaming magawa kung hindi mag-iyakan ng mag-iyakan. Lahat pumunta at lahat ng nagmamahal sa kanya ay dumating, lalo na ang mga kaibigan ni hubby (It was hard. It hurt. It was weakening. We couldn't do anything but cried and cried. Everyone went, especially those who loved Ralph, especially hubby's friends)," says Raquel about the two-night wake.
During the wake, even until now, Raquel couldn't describe the depth of her pain, suffering she's going through from her loss. "No words can describe. What I remembered on those days was I wasn't listening to all the encouragement from friends around me. Sobrang sakit at sobrang hirap, kasi sobrang bait ng asawa ko, sobrang mapagmahal, at sobrang maintindihin kaya sobrang hirap na hirap ako (at kaming lahat) sa pangyayari (It was excruciatingly painful and difficult since my spouse had a beautiul heart, was caring, and understanding, which is why it is so difficult for all of us to accept what had happened.)."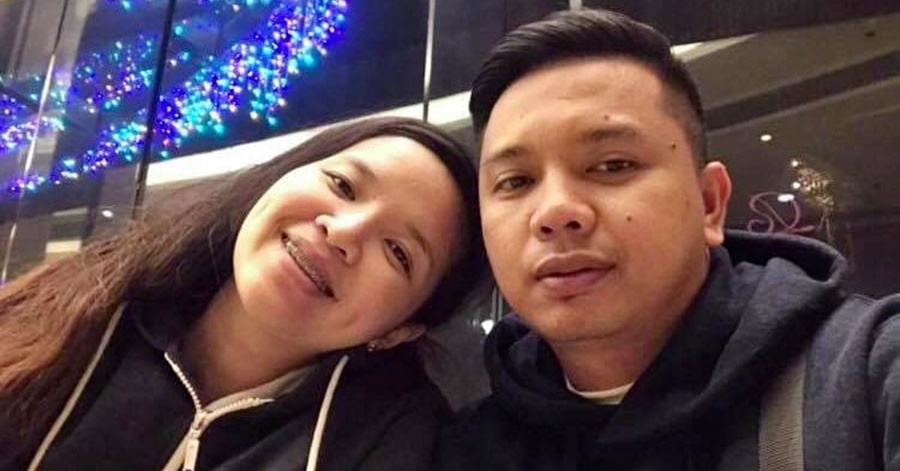 Still grieving and recovering from this immense loss, Raquel can't help but look fondly on the days when life was much better when her better half was still there by her side to support and love her the best way he could.
Here's a video clip of Ralph's proposal for his better half, Raquel, as shared by their friends on Facebook:
In line with this, Raquel tells everyone to not take the situation lightly. It might be difficult for a while, but hope is not lost. "COVID-19 is real. Huwag po natin baliwalain. Mag-ingat tayo para sa kapakanan ng ating sarili, lalo't higit ng ating pamilya, dahil masakit ang mahirap ang mawalan ka sa buhay ng dahil sa COVID-19 na ito (Let's not disregard the situation. Let us be cautious, not only for ourselves but also for our entire family, because losing someone to COVID-19 is devastating.)," Raquel ends with a reminder that really hits home and her heart.
READ NEXT: Filipino Couple's Tragic Love Story Featured on New York Times