There's a trend on TikTok called "my dream job if it weren't for the money," whether we like to admit it or not as OFWs; the hard reality is not all of us are working in our dream jobs. In a culture where millennials and gen z's are powerful driving forces of change in the traditional work culture, sometimes dream jobs tend to be overrated.
Also Read: 12 Reasons Why Filipinos Want to Work Abroad
However, if you ever find yourself tired or ready to retire even at the ripe age of '20s since adulting can be too overwhelming, here are the top slow-living jobs you can do if you ever need a break from the daily grind or have different aspirations in life. After all, as an OFW, you'll retire and go home at some point; if not, you'll still prefer to do a less taxing job.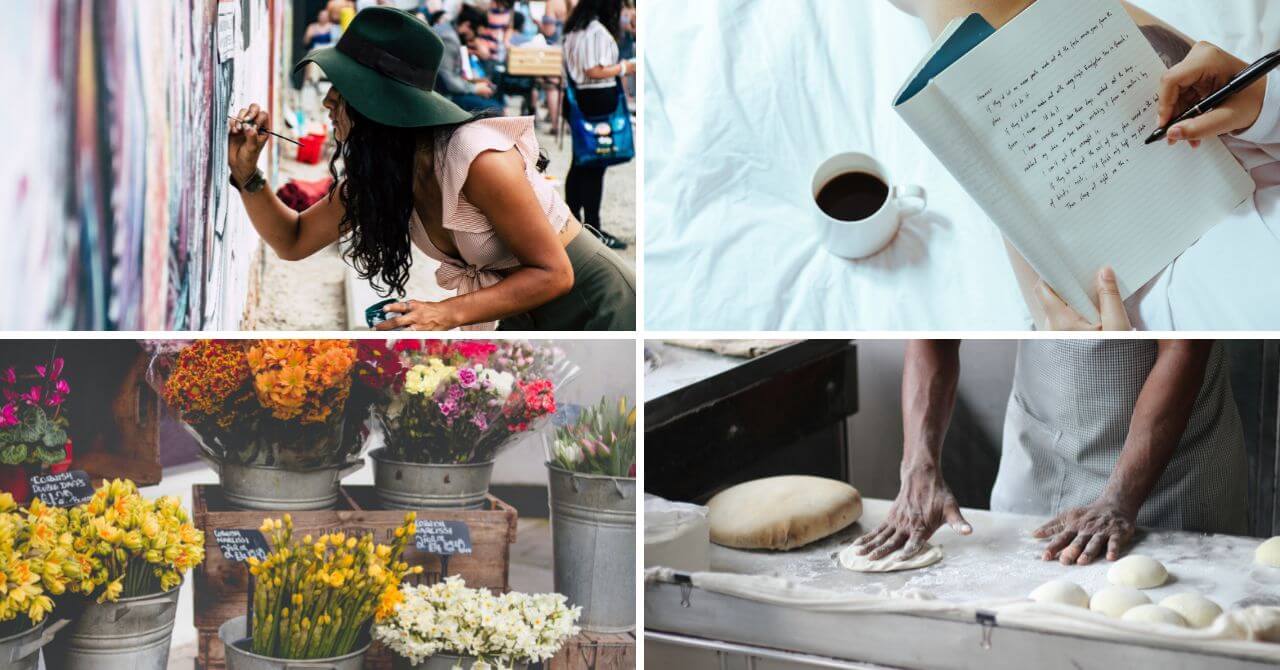 1. Baker
If you love to bake and would like to spend your days creating delicious pastries, bread, and cakes that people will love, then being a baker might be a good choice. Not only is it a slow-living job that can help you master your baking skills, but you can also learn to appreciate its art.
If you're an OFW who wants to try their hands on baking, you can start working in your local bakery or cafe shop that creates fresh pastries. Perhaps you can be a part-time baker for elderly homes or places that are not that hectic. One day if you will retire from being an OFW and want to earn some income through your baking skills, then you can definitely do so. Or if you want a career change and start your culinary career, then starting small is an excellent place to start.
2. Writer/Author
Yes, if you have a knack for storytelling and words, you can be a freelance writer or an author. It's one of the most common slow-living jobs you can have. Please don't mistake being a freelance writer as not profitable since you can make an income and handle a couple of clients without overwhelming yourself and allowing them to take over your life. Being a writer doesn't mean there's no means of income, it depends on the niche the writer is in. Being an author is one great way to make passive income and be more than just a hobby.
If you're a former OFW with exciting stories to tell or want to share your experience abroad, writing them down is a great idea. Another thing is you can have all the time in the world to work on any writing ideas you've been toying around for a long time. Now that you're retired or want a career change, this is your chance to be a storyteller!
3. Artist
Are you an artist by heart? Are you passionate about creating potteries or portraits? You can make a career out of artistic skills and still enjoy the process without the hecticness of being an employee and having the risk of burnout. It is different being an artist for employers or media companies than creating artwork for yourself or an audience in your own time.
Although money is a question and how being an artist can help you stay afloat, there are also many ways to have a stream of income and still love what you do. Social media marketing has the power to share your artwork and reach an audience, and so is being a freelance writer. You can harness technology to bring eyeballs to your masterpieces and make a living.
4. Florist/gardener
Oh, to be surrounded by flowers all the time! This job seems to have a rosy disposition, but in reality, it can be tough to be one since you have to maintain and care for the flowers and greeneries around you. It's another thing to look at the pretty flowers; however, if being surrounded by fresh flowers and greens makes you happy and contented, you can also make a living as a florist by catering to events such as weddings or any celebrations. You can also be a gardener for other people's homes if you want to have extra income.
5. Cafe owner/ barista
Have you ever dreamed of having your own cafe someday? Then you can be an entrepreneur of a neighborhood cafe or a small-time cafe; you can be the owner and the barista if you know how to whip up delicious beverages from lattes to hot chocolate. It's one of the best slow-living jobs anyone can have, whether they are retired or on a career change. You don't have to worry if you're no longer an OFW or working in corporate since you'll have a stream of income from your business. 
6. Bookstore owner
Bookworms will be delighted to know they can have a job that involves their love for books and, at the same time, make a living out of it. Becoming a bookstore owner can be fun, and at the same time, days can be slow. If you have a talent for making mundane things or books enticing to readers nowadays, you have a chance at making your bookstore business a success.
7. Preschool or nursery teacher
Why don't you teach young children if teaching is your passion? Not only will your days be exciting and colorful, but you'll also love the vibrant energy children has. If you love being surrounded by kids and want to do an artsy or purposeful job to fill your days, then you can be a teacher. Remember that schools or different educational systems require different licenses for you to become a teacher. 
8. Nonprofit organization worker
If you want another purpose-filled slow-living job, then it is being a nonprofit organization worker. You can find meaning as a worker for organizations or charities. All you have to do is know what causes you believed in and if there's any opening available for you.
It would be good if you could apply your skills and talents to serve a greater purpose. If you love pets then you can work in an animal shelter, if you have experiences working for an elderly home then you can work in your local home for the aged.