There are many ways to live and work in Australia, and for each way, there is a corresponding visa. If you want to study in Australia, though, you need a student visa. Australia is one of the best places to study if you are a student. It has one of the highest standards of education around the world.
To get a student visa to study in Australia, you need to know the steps and processes necessary. Perhaps, the first thing you need to do is determine which course you wish to take. You also need to know where in Australia you would like to study, and in what school. The following article shares a few more steps in detail to get the student visa you need to achieve your dream of becoming a student in Australia.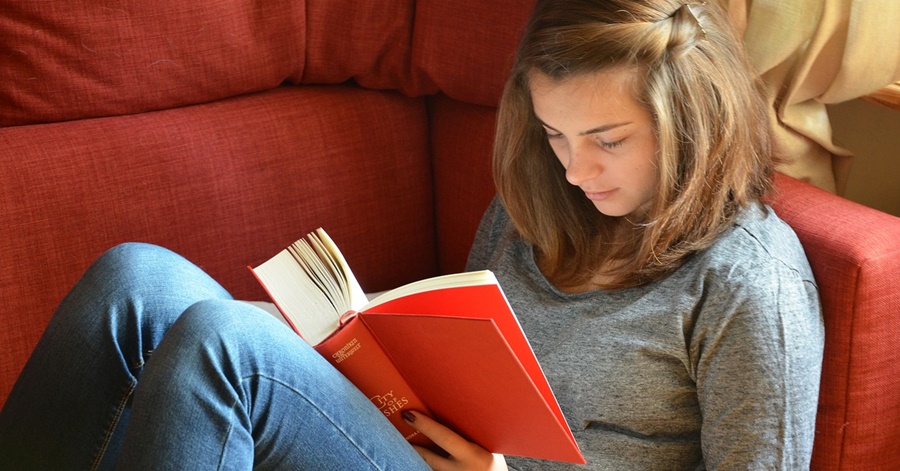 Disclaimer: The information posted here is based on the personal experiences shared by the OFW in the video below. Please let this post serve as a guide only. If you have specific questions, you may ask the OFW by commenting on their video on their accounts.
What are the Steps Needed to Successfully Apply for an Australian student visa?
This article shares about getting a student visa in Australia. There are lots of information online regarding this topic which you can access online, and this one comes from a YouTube video by the YouTube channel RSE BOX. Rose, the owner of the vlog, mentioned she studied in Australia back in 2016. In this video, she explains 5 steps to get a student visa. Click on the link below to watch the full video:
As a disclaimer, Rose mentioned that she is not a travel agent, nor is she a migration agent. That is, all of this is just based on her own experience, what she knows from the experiences of her acquaintances, and what she reads during her research.
Here are the steps you need to take to get a student visa in Australia:
Step 1. Decide which state you want to study
Step 2. Search for a college or University
Step 3. Pass your application
Step 4. Apply for a student visa
Step 5. Get a ticket and fly to Australia
Step 1. Decide which state you want to study in.
In deciding which state you want to study in, there are two factors to consider:
If you have a family or know someone in a particular state
What you know or heard about that's good about a certain state
If you have a family or know someone who lives in a particular state in Australia, then you can ask them any of the following questions:
What is life like there?
Is transportation okay?
How is school life?
Now, if you don't know anyone in Australia, then you can just do your own research. Once you know which state you want to live in, then the next step is to answer the following questions:
Are there good schools, colleges or universities in that state?
Are there lots of international students there?
Are there many success stories from international students there?
According to the vlogger, the most popular states for international student are the following:
Sydney
Melbourne
Brisbane
Tasmania
Adelaide
Perth
Step 2. Search for colleges or universities.
What do u want to study? Do u want vocational courses? Or bachelors? Or masters? These are different processes for each.
Universities in Australia are excellent, but they can be relatively expensive. If you want cheaper tuition fees, you can find community colleges. If you choose to get only vocational training, then there are vocational colleges that offer short term courses.
Don't worry that some schools may be better than others. In fact, Australia has national quality standards pertaining to education that all schools must comply with.
As such, your primary concerns when choosing University are really just the following:
Is the location okay in terms of access to public transport
How much are the fees
What are the courses
For how long will you be studying
Don't be afraid to ask as well. Chances are, if you have questions like if you want to know what requirements they need so that you can get a student visa, they will reply almost immediately.
Once you have found a college or university to your liking, then you can proceed to the next step.
Step 3. Pass your application.
The next thing you need to do is contact the University and request for a temporary Certificate of Enrollment (COE). The University will give this to you once you've decided on what intake you want.
These are the intakes that the vlogger had to choose from.
February
April
July
October
You will then have to pay for a course fee. You will also sign some papers, give it back to the school, pay the initial payment. Then, the school will give you a final or a formal COE. You will be using this formal COE as one of your requirements for student visa application.
Step 4. Apply for a student visa.
In applying for student visa, normally the college or university will help you. They will inform you that they have affiliated agencies that will support you to prepare all requirements.
The vlogger shared that before applying for a student visa, she was working as a teacher in Thailand. She planned on enrolling in Melbourne Academia. The school told her that she can apply through their partner agency which was IDP education services center.
IDP education services center, and other similar agencies, support, help and assist future international students of universities or colleges in Australia and worldwide.
Basically, these agencies can assist you by informing you what the requirements are, helping you get these requirements, helping you secure these requirements and others.
Agencies are also good at being up to date with the constantly varying requirements. For example, a show money may be needed this year, but next year that may no longer be required.
Once you already have an agency to help you out , and when your application for student visa is already lodged, they will ask you for medical exam. The vlogger said that the results of the medical will arrive after 14 days.
When it comes to the student visa, she said that the government will normally grant it to you especially if they assess that you genuinely want to go to school in Australia. The government will also need to be assured that you can support yourself in Australia.
After getting a visa, the final step is to get at ticket and fly to Australia.
More on the student visa
There are different types of student visas. These are:
Sub class 500 – full time students
Sub class 470 – training visa
Subclass 590 – guardian visa. These are for guardians or parents that accompany their kids studying in Australia.
Sub class 500 – Study visa
To apply for a full time student visa, known as sub class 500, you can visit Australia's immigration website for the details. These are the requirements you need to submit:
Certificate of enrollment (COE)
Overseas Student Health Cover (OSHC)
Proof of Identity
English Proficiency
GTE or Statement of Purpose
Certificate of Enrollment (COE)
As mentioned above, the COE comes from the college or university where you will study. You have to search for a university, and if you found the right school for you, ask them for a COE. You will pay the first payment, provide the school their requirements, finalize everything and finally get a formal COE.
Overseas student health cover
Everyone who goes to Australia needs a health insurance. OSHC is the health insurance for students. If you get sick or get in an accident, the government wants to make sure that you have funds or cover.
How much will the health insurance cost? Well, there are many factors, but in terms of civil status, the vlogger shared the following information:
If you are single, normally 1000 to 1500 aud.
If you are married, or u have a dependent or partner, that's around 3000 aud for the both of you.
Proof of identity and English proficiency
You need to prove that you are who you say you are. This means you have to provide documents such as your passport, PSA birth certificate, etc.
For English proficiency, normally you will submit to the immigration what you already submitted to the college or university you wish to apply in. You can take several English exams, depending on the requirements of the school.
These are some of the English proficiency exams you can take:
PTE
IELTS
TOEFL
School English test
The last entry indicates that some schools or universities in Australia don't require you to take any of the standardized exams. All you have to do is take and pass their own English tests.
The vlogger shared that she took the IELTS, and she was required to get a score of at least 6 out of 9 for all categories (listening, reading, writing, speaking).
The vlogger also said that the rules could be different now. For example, if you graduated from the K12 curriculum, you don't need an English proficiency certificate. All you need is a certification that says the medium of instruction you used in your previous school is English.
Fortunately, almost all schools in the Philippines have English as a medium of instruction. You can't say the same for students from other countries, like Thailand, China, or Vietnam.
GTE or Statement of Purpose
You need to write an essay or paragraph that states your reasons for why you want to go to Australia.
The vlogger shared that her agency, IDP, shared the following advice:
In your GTE, don't say that you want to study in Australia because you want to be a resident there or you want to migrate. If you do this, you will not be granted a student visa.
Instead, you really want to convince them through your essay that your intention is to learn. It's okay to want to migrate to Australia, but you need a different visa for that.
The immigration just wants to keep it safe. There have been instances in the past wherein someone gets a visa, but they don't go to school. They instead work in jobs; no attendance and no show in the schools or Universities where they supposedly applied in.
As a consequence, colleges and universities will call migration and say something along the lines of, "oh, this international student is not attending classes." The consequence is automatic deportation and cancellation of visa.
The thing is, if you study in Australia, you are entitled to work 20 hours a week, or 40 hours fortnightly. This is something you can definitely do, but your main purpose should be to study.
What can you write in your GTE? Here are some tips:
Tell them you need to study to develop your skills
To gain globally competitive skills
You can also follow the example of the vlogger. She wrote that after 5 years, she sees herself going back to Thailand to get a work promotion which she is now qualified to have thanks to her education in Australia.
Other Requirements
You also need to submit the following requirements:
Police clearance
NBI clearance
Transcript of records
And more
Is there an age limit to studying in Australia?
The answer to this question seems to be a no. For example, if you are 18 years old or younger, you can actually go to Australia with your guardian, your mom or dad. They will just have to apply for a guardian visa.
Age doesn't seem to matter, because the vlogger pointed out that she had classmates that are 49 to 55 years old. How about the fee? Well, for each application of student visa subclass 500, you need to pay 620 AUD. This price is independent of how many years you intend to study.
Normally, people go to Australia to work. For that, there are several visa options, including skilled independent visa. In this article, we learned that you also have the option to study and enjoy Australia's world class education through other visa options.