One can truly not be too cautious when meeting new and friendly people (even the elderly) out in the beach. In Dubai, an elderly man was accused of sexually harassing an Emirati teenage student.
In an article published in the Khaleej Times, an elderly man from the United Arab Emirates will be facing further trials at the First Instance Court – Dubai Courts on the 21st of January 2018. The 61 year old has been accused of forcibly touching a 17 year old girl inappropriately while providing swimming lessons to her at the beach in Dubai. The Emirati victim who is still studying ended up reliving the traumatizing experience since she had to share the whole story to the prosecutors.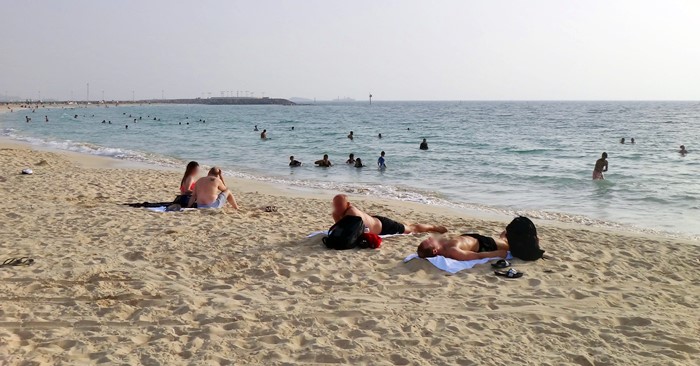 Seventeen Year Old Student Received Free Swimming Lessons, Ends Up Getting Groped At the Beach
According to the girl, she and her friend were approached by the old man at the beach who initially invited them to play volleyball with the two of them. They both took him up on his offer and enjoyed what they thought was an innocent gesture at that time. After quite a while, the elderly man suggested that they take a swim and that he could give one of them free swimming lessons.
Once more, the teenager accepted the generous offer thinking that there was not going to be any harm done. Up until they tried getting into the water, the young one almost fell after losing her balance trying to ride her float. The elderly man caught her hand and did not let go. This was when the evil deed occurred and the victim was molested.
The security guard who was at the scene might be put on the stand once more during the next trial to further support the teenager victim's claims. He explained to the prosecutors that this is not the first time the old timer has made a victim out of female beach lovers; the accused has already signed  a lot of pledges never to do this again.
Although the old man denies the accusations made against him, it has been allegedly recorded on police reports that he initially owned up to forcing the little girl to touch him sexually.