Fans of Jenny Han's novels like To All The Boys I've Loved Before will rejoice to binge-watch the series The Summer I Turned Pretty. People should not be sleeping on this aesthetically pleasing yet swoon-worthy series; if you're looking for a heartwarming series that can ease the melancholy away, then you should give this a shot! Here are the top 7 reasons to watch this series! Spoilers ahead!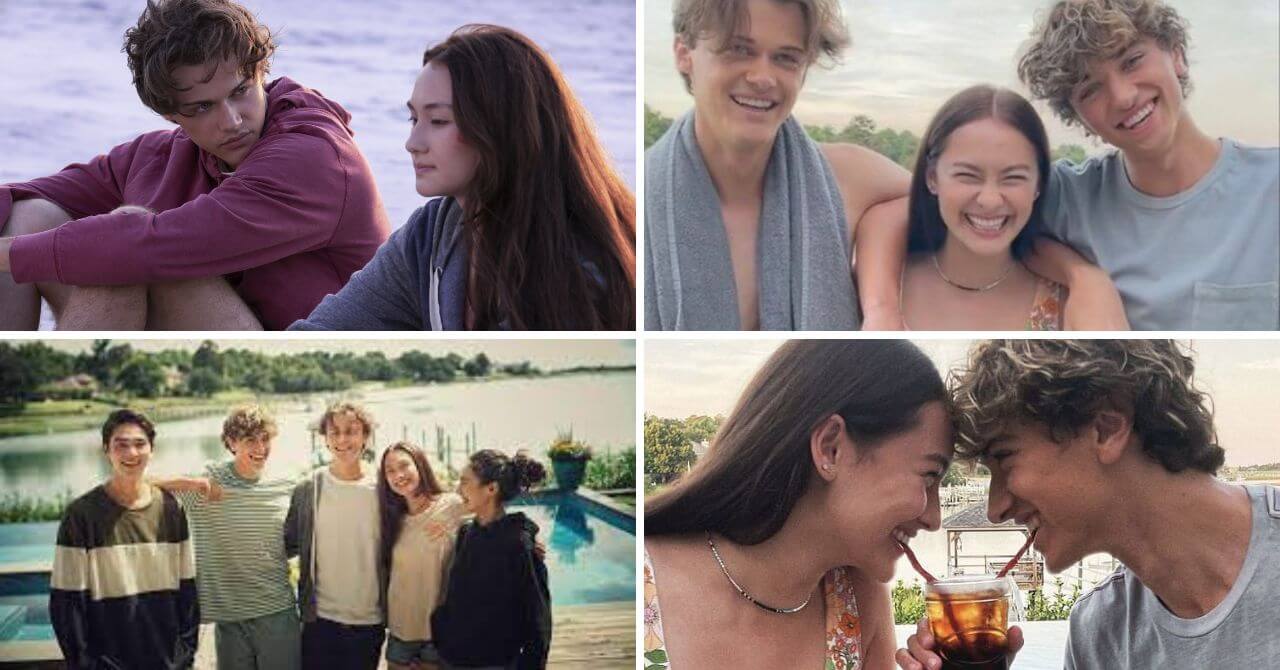 1. The cast is diverse and suits the books
Belly Conklin is portrayed by Lola Tung. She did a fantastic job for a first-timer, and so did the rest of the movie's main players. Readers have reported that the series' characters all look and act just like they did in their minds. They did a fantastic job of living up to the enormous expectations placed on them by the role of the protagonist.
Han wanted to cast a real, everyday girl in the lead role of Isabel "Belly" Conklin. When she saw the audition film of newcomer actress Lola Tung, she was pleasantly surprised. "I felt like a proud mom at the Olympics, waiting to see if she would nail the landing—and she did," she said.
Gavin Casalegno, who has appeared on shows like The Vampire Diaries and Noah, does a fantastic job as the show's golden boy, Jeremiah Fisher. Christopher Briney brings his unique style to the role of heartthrob Conrad Fisher and does a fantastic job of developing the character. Belly's sardonic older brother, Steven Conklin, is played by Sean Kaufman, who has been in CBS's FBI: Most Wanted and NBC's Law & Order: Special Victims Unit.
2. There's an interesting love triangle trope to look forward to
Do you support Jeremiah or Conrad? Belly has had her sights set on Conrad (Gavin Casalegno) ever since she was a little girl, but she has also been secretly crushing on Jeremiah (Gavin Casalegno), who also happens to be Conrad's brother.
Belly had a fancy on Conrad, the older, more reserved brother, for as long as she could remember spending time at Cousins beach. Jeremiah, the family's golden boy, was connected with Belly from an early age but kept his emotions for her secret because she was attracted to his older brother.
This summer, Belly finds herself in a love triangle with her two brothers, one of whom is still reserved, and the other of whom has not yet shed his extroverted ways.
3. There's more to the story that you should tune into
This young adult series captures the attention of its audience with a compelling plot that explores themes such as family dynamics and the ups and downs of friendship. But this is about more than just Belly's budding summer love. She, Steven Conrad (Belly's brother), and Jeremiah have been friends for as long as anyone can remember, long before their complex love story began.
Additionally, their moms, Laurel and Susannah, have been friends for as long as they can remember. They've stuck with their other through every adventure, good times and bad. A movie might keep you entertained for two and a half hours tops, but if you take your time and appreciate each episode of a series, you could spend many days doing the same thing.
Isabel "Belly" Conklin is the protagonist of the coming-of-age story. Belly is a typical adolescent who spends her summers in Cousins Beach with her mother and her mother's best friend, Susannah. Conrad Fisher, Susannah's eldest son, has always been Belly's crush. The plot develops over the course of a single summer as Belly makes repeated visits to the beach house.
4. Aesthetically pleasing show 
Beaches, waves, and sunshine are synonymous with summer. This show exudes the very essence of summer and the beach. The lovely escape and new perspective on things are what keep this show intriguing. Because, at its core, the story is about a group of people spending the summer together in a beach home and having a fantastic time, this adds a positive tone to the tale. This is a source of great joy. Furthermore, the series has a side effect of making anyone watching long for a trip to the beach.
5. Amazing soundtracks to accompany the series
Fans went crazy as Taylor Swift released a new version of her hit song "Lover" and the trailer for her new series. Evidently, the soundtrack, which comprises the likes of Ariana Grande, Olivia Rodrigo, and Carly Rae Jepsen, is extremely popular with the audience.
You should know that Taylor Swift herself re-recorded the song for the TV series The Summer I Turned Pretty. The show's great soundtrack, includes additional songs by artists including Taylor, Billie Eilish, Dua Lipa, and many more. The music perfectly captures the mood of each episode, to the point where you might even want to dance along. If you've been repeatedly listening to Midnights by Taylor Swift, then watching this show can make you vibe with her songs simultaneously!
6. American- Asian representation on TV
If you love To all the boys I've loved before romcom-movie adaptation where Jenny Han was also the one who wrote the books. You can also appreciate another Asian-American representation on TV, and its a win-win for diversity and representation.
7. The additional not in the book debutante ball in the series
The series added a debutante ball to the plot, which wasn't in the novel. Adding a major new story component to the series was a huge choice for the team, even though Han was also the co-showrunner and an executive producer on the show. The debutante ball was perfect for a show about teenagers.
Han stated, "I was thinking a lot about visual depictions of coming-of-age and how many various cultures commemorate that event, like a quinceanera, a coming-out ball, or a bat mitzvah." After watching the series, you can say that the debutante ball was a welcome addition, complete with fancy ballrooms, elegant gowns, and lively dance routines. Who doesn't want to watch the debutante ball scene since it has references to Romeo and Juliet, and it's so romantic!