Are you an OFW couple who wants to be married in the Philippines but are currently living in another country? Organizing the most important day of your life when miles and miles stand between you and your chosen destination must be incredibly stressful.
Also Read: Top 11 Fun Wedding Movies & Series to Watch for Wedding Preps
It's challenging enough to find a group of vendors who can pull off your dream wedding without having to do so without ever meeting them. Putting together every detail of your wedding, from the invitations to the honeymoon, might feel like an uphill battle. Don't worry; with these helpful tips, you can achieve at least stress-free wedding planning while waiting on that special day!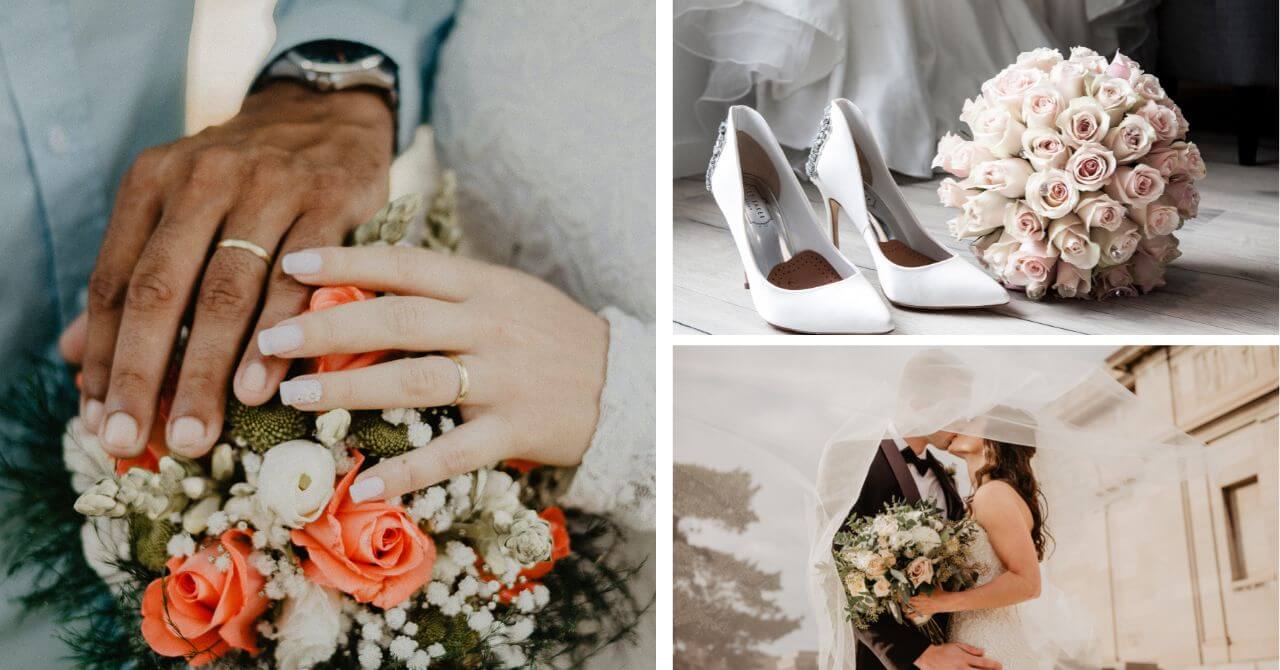 1. Get your paperwork or documents ready
Since you're abroad, check the requirements you will be needing for your wedding in the Philippines and know what type of wedding you want to have. Is it a church, garden, beach, or a destination wedding? No matter what, you must check your local government office online for the requirements or ask your loved ones in the Philippines to check the requirements needed for you. The sooner you get this part of the job done, the better, so you can head over to the wedding planning asap! The last thing you want to do is encounter a problem with your documents that may cause a delay in your dream wedding.
2. Find out what you should prioritize as a couple
Sit down with your future spouse and make a list of the items that you both care about having at your wedding. Whether it's the attire, the menu, or the photo booth, that makes your reception unforgettable. Instead of worrying about what you "should" have, concentrate on what would make you happy. Doing so will turn decision-making into something you look forward to rather than something you avoid. Make a list of your non-negotiables that will make your wedding uniquely yours.
If one of you decided to go back home to the Philippines to be hands-on for the wedding and juggle an LDR. You and your future spouse will need to pull together like true partners in order to pull off this wedding. But if you or your partner consistently expects the other to handle certain responsibilities without asking, you aren't communicating effectively. Instead, establish an early and unambiguous division of labor based on each person's availability and preferred method of working. As you move forward, you can certainly still assist one another; however, given the physical separation between you, it's probably best to designate a single person as the primary contact for any significant projects.
In addition to asking loved ones for assistance, you may hire a wedding planner. When organizing a wedding while in a long-distance relationship, having a few extra individuals on the ground to help is particularly essential. This is especially true with family members.
3. Look for trusted wedding suppliers who share your goals
Because it might be difficult to organize a wedding without first meeting the vendors in person, this can be a challenge for couples who are both overseas workers. Online resources like as reviews and video chats can be helpful, but you still need to be cautious and even use your best Sherlock Holmes deductive reasoning skills.
Find photographers, videographers, and florists based on the quality of their previous work. Do you feel it enhances what you've been thinking? You don't have to copy their exact steps, but if you find their style appealing, you have a great foundation from which to build something truly remarkable. If you're looking for new vendors, ask around for recommendations from people you know.
4. For assistance, approach close friends and family
All of your loved ones will want to pitch in to ensure that you have the perfect wedding day. Is there a person you know who is an expert calligrapher? Invite them to help you with the place names at your wedding reception. Can you think of a great way to make your own party favors, or do you need some inspiration? Plan a craft day with your bridesmaids and make it a shared experience you'll always remember.
5. Set a deadline for a week or two before your big day
After all of the hard work you've put in over the past few months, you should take some time to unwind and enjoy your final days of engagement before the big day. It would also be best to bond with your family and friends in the Philippines. This is the time to check back with all your vendors to make sure everything is ready, but don't leave any big decisions or DIY projects to the last minute. Set a firm cut-off date at least two weeks before the wedding. Also, it would be nice if a week or two before the wedding, you're already in the Philippines, winding down and having fun before the big day!
6. Do not worry about trivial matters
Please don't freak out over stuff like where you'll be sitting or whether or not it will rain. You've always imagined your wedding taking place in August, with people milling about on the grass, champagne flutes in hand, and an acoustic duo providing the musical entertainment. If the weather forecast doesn't look good, especially from June onwards can be a rainy season in the Philippines, though you should have a backup plan ready.
It won't matter if it rains or if some guests have to stand during the ceremony if you're marrying the love of your life. It can be easy for brides to get lost in the details of wedding plans and forget the bigger picture, which is why it would be best to step out of the planning from time to time, if you have a wedding coordinator collaborate with them efficiently to get most of your tasks out of your shoulders. Make sure to talk about your fears and concerns with your future spouse of course! Go on date nights and enjoy the life of your singlehood before you officially tie the knot!