Are you an auto mechanic with more than 5 years of experience? Do you want to bring your skills and expertise to Australia? If your answer to both questions is yes, then you need to read this article. You will learn more about what it takes to work as an auto mechanic in Australia. The requirements needed are also laid out so that you will know what to prepare.
Also Read: Cost of Living of a Typical OFW in Australia
Working in Australia, in general, is something that lots of people aspire to. After all, it is one of the richest countries in the world, and one of the best places to live in. As a mechanic working in Australia, you will be exposed to the latest technologies. You will definitely grow as a person, not just career-wise but in terms of your overall personal growth.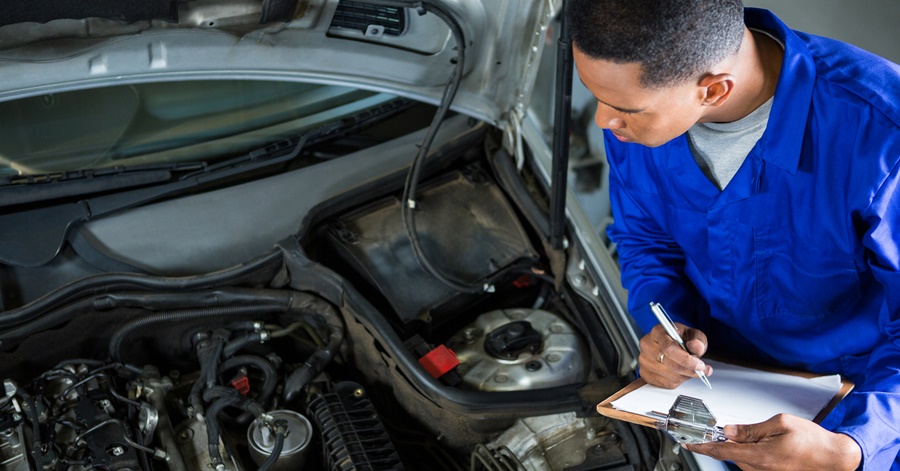 Disclaimer: The information posted here is based on the personal experiences shared by the OFW in the video below. Please let this post serve as a guide only. If you have specific questions, you may ask the OFW by commenting on their video on their accounts.
Auto Mechanic Work in Australia: How to Apply
The information below is shared by a Filipino Auto Mechanic working in Australia. Through his YouTube channel SUPERCHEAP MECHANIC, he is able to share about his experiences and provide some tips, including some on how to apply to the same job as shared in the video below:
The vlogger has worked for 3 years now in a Subaru branch located in Melbourne, Australia. In this video, he shares 12 requirements that you need to comply if you wish to start a similar career path in the country.
12 Requirements to go to Australia as an Auto-Mechanic
The following are the requirements you need to comply as mentioned by the vlogger:
Updated resume
5 years of working experience
agency
passport
driver's license
nbi clearance
employment certificate
school credentials
ielts or english test
vetassess or tradetest
Medical
placement fee
The following sections will dig a little deeper into the requirements mentioned above, starting with the updated resume.
Updated Resume
The first thing you need to do is look over your existing resume and make sure it is updated. In particular, you need your resume to indicate that you have at least 5 years of experience working as an auto mechanic.
It doesn't really matter where you worked during those time, be it in the Philippines, or in the Middle East or elsewhere, just include them in your resume. Do this especially if your work experience is relevant to the profession you are trying to apply in, and that is being an auto mechanic.
The vlogger also mentioned that you need to indicate your specialties. The more specializations you indicate, the better sounding your resume is. Potential employers really appreciate it when your resume indicates certain specializations that their companies need.
The following is an extensive list of specializations related to being an auto mechanic. You must indicate any of these in your resume if you specialize in them:
Car engine overhauling
Car rack and pinion overhauling
Car transmission inspection
Car trouble shooting
Trouble scanning using I.T. II/ scanner
Inspection of car electrical
Inspection of car aircon
Inspection of car under suspension
Performing 5's cleanliness
Performing car checkup
Performing car change all fluids
Performing wheel alignment
Performing wheel balancing
Performing tire mounting
Performing km checkup
Performing pre-maintenance service
Performing express maintenance service
Inspection of all belts
Inspection of all brushings
You should include all specialties in your resume. To reiterate, this makes your resume more presentable.
5 years of Working Experience
So this is mentioned in the previous entry but still, it deserves its own place in the list. The important thing here is that this is just the minimum number of work experience years you can have. It is highly likely that the more experience years you have, the better your chances of getting hired.
Apply Through an Agency
According to the vlogger, finding an agency bound for Australia really helped him achieve his dream job. In the video, he highlights the agency that he applied in, and that is the Cirrus Global Incorporated.
He said that this agency has some really great staff members. They really helped him prepare his requirements, and they were always there to guide him through all the necessary steps to get into Australia.
Moreover, the agency even continued to contact him even when he already landed in Australia. Cirrus Global Incorporated has a partner company in Australia, and that is the TPRC.
So how does this partnership between Cirrus Global Inc. and TPRC work? Well, according to the vlogger, both companies have very distinct but complimenting roles to ensure that their clients successfully get a job in Australia.
In particular, Cirrus global is responsible for finding qualified auto mechanics in the Philippines. The company also helps these clients finalize all requirements. Moreover, Cirrus global is responsible for sifting through all applicants and determining which one best fits the job waiting for them in Australia.
TPRC, on the other hand, is responsible for finding an employer for the incoming auto mechanics, so that when they arrive in Australia, their work starts right away.
Passport
It's very important to have a passport before you can even think about applying to work as an auto mechanic in Australia. In general, having a passport is necessary before you can go outside the country for work, vacation or other reasons.
That's why it's really important to already have a passport before you apply. The process is quite lengthy, and you have to pay and wait patiently, but it's all worth it. Once you have that passport, the validity is 10 years.
At the very least, your passport should have 1 year of validity as you start your application process.
Driver's license
Imagine being a car mechanic but not having a driver's license. This license is really important for auto mechanics. Whether your license is professional or non-professional, it doesn't matter.
Having a driver's license is crucial because part of your job as an auto mechanic in Australia is to test drive cars before they are repaired. You can't drive around without a license.
Once you arrive in Australia, you will have to convert your driver's license into an Australian one. Well, the vlogger said it probably depends on the state. In Melbourne where he's at, they do require him to convert his Philippine Driver's license to a Melbourne one, but he said that in sometimes like Sydney, you don't need to convert.
The good thing about having a driver's license coming to Australia is that you can use it for 6 months. With this Philippines driver's license, you can drive around Melbourne for your first six months.
During this time, you need to be converting your license to one that is acceptable in Melbourne. This process is not as difficult or time consuming anymore.
All you have to do is show your Philippine license to the authorities. Then you have to take three exams:
Learner exam
Probationary exam
Actual driving
If you pass all exams, then you will finally get the driver's license you need. This is a much faster process than when you don't have a license at all coming to Australia.
When you don't have a license coming to Melbourne, and this applies to other places as well, you will have to wait for a long time to get a full driver's license. That is, you will have a learner status for one year, then you will have a probationary status for 2 years before you get a full license.
NBI Clearance
This is an important requirement in the application process because your potential employers in Australia need to know that you don't have a bad record in the country. In addition, if you have working experience in other countries, then you will have to get a similar police clearance in those countries as well.
Employment Certificate
These are the documents that prove that your 5 years of experience working as an auto mechanic is legitimate. In addition, the agencies will use these documents to determine which work suits for you.
If you want to work at a particular company, like Subaru for example, you need to comply with the following specific requirement. You need to have at least 3 out of your 5 years of experience working in Subaru in the Philippines.
For example, you have six years of experience working as an auto mechanic. Three of those years you work as an auto mechanic at a certain car company in Saudi, while the remaining 3 years you worked for Subaru Philippines. In this particular case, you are qualified to work as a Subaru mechanic in Australia.
That's because you fulfilled the two criteria:
You have at least 5 years of work experience as an auto mechanic
You have at least 3 years of experience working in a branch of the company you wish to work with in Australia.
School Credentials
You also need to prepare and submit the following documents as proof of your school credentials:
Diploma
Form 137
Medium of instruction letter
More information about the medium of instruction letter will be discussed in the next entry.
IELTS or English Test
You need to prove that you are good at speaking and writing English. A good IELTS score is more than enough for this. However, there are exemptions. That is, you don't have to take the test if you can prove the following:
You didn't skip schooling from elementary to college
You can provide a medium of instruction letter
That is, you have to prove that from Grade 1 to your last year in college, you never stopped going to school. If you skipped even one school year, then you are not exempt from needing to take an English proficiency test.
Also, you need to provide a medium of instruction letter. This is a report that confirms the language of instruction utilized all through your degree program. It ought to be given by a central organization unit/the registry at your university and not by the lecturer of the university who may have taught you.
All you have to do is go to your school and request for this letter. Chances are they already know what to do, and they will simply give it to you upon your request.
Vetassess or Tradetest
These are international certificates that you need to get in the Philippines. It proves that you are a certified mechanic.
Once you have this certificate, you are now qualified to provide diagnosis to automobiles when you start working in Australia.
There is a similar license in Australia for auto mechanic work. This one is called Certificate 3. When you have this certificate, you are already a certified mechanic in Australia.
In order to get this certificate, you need to take the following:
Written exam
Actual exam
Interview
The written exam is mostly about safety. The actual exam is all about demonstrating that you can do actual field work like engine diagnosing, management, electrical stuff and more. The interview phase is done by an Australian, and they will assess whether your English communication skills are sufficient.
The Australian English language is somewhat different from the American English both in some of the words used and in the way words are pronounced. That's why it's really important that you learn the language and you can do so by immersing yourself with the locals and practicing it on your own.
Medical Certificate
Employers need to know that your physically fit to perform the job you are applying for. If you are applying through the Cirrus Global agency, you will be taking your medical exam at their partner hospital which is St. Lukes Medical Center.
The same hospital is accredited by the Immigration office in Australia.
Placement Fee
To the vlogger, this is the most difficult among all the requirements. That's because it's just really expensive. He said that he cost him around 290,000 just to prepare all papers and take all tests.
Despite this, the vlogger said he pushed through and did everything he could to gather the money. In the end it was all worth it. Besides, once you finally start work in Australia, your salary is more than enough to compensate for the initial expenses.
If you really can't find money on your own, the agency has lending partners. You can borrow from these companies with interest, and for one and a half years they will deduct from your salary every month.
There you have it. These are the tips you need to know in order to work as an auto mechanic in Australia.