If you are a teacher and want to work abroad as an OFW, then there are lots of opportunities for you. You can teach in Thailand, Vietnam or other neighboring countries. Some Filipinos have even found teaching jobs in Australia. But one of the most popular ways to teach abroad right now is to do so in the United States of America through a special visa called the J1 visa.
The J1 Visa is an exchange visitor program that is really aimed at cultural exchange between Americans and people from other nations. It is a non immigrant visa, which means that you will eventually have to leave the US after your relatively short contract ends. Having said that, there are ways on how you can extend or change your J1 status. Qualifying for a J1 visa involves a lot of things, including finding a program sponsor, and in this article, an OFW teaching in the US shares what she knows about the application process.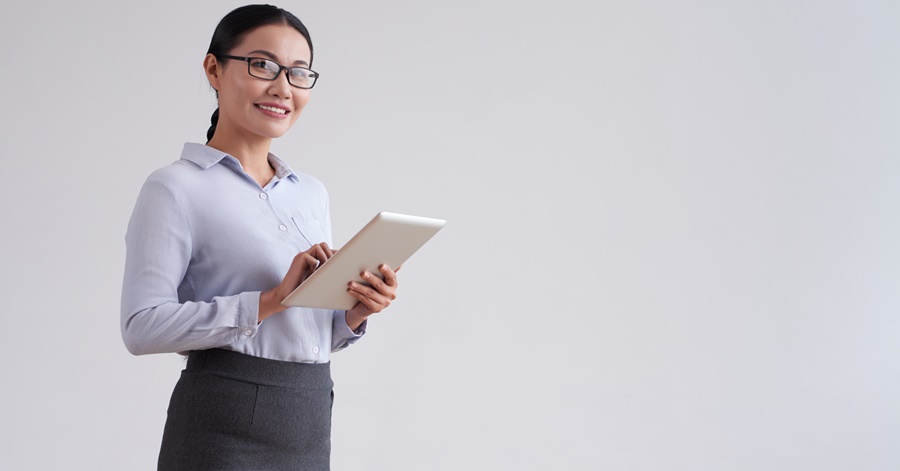 Disclaimer: The information posted here is based on the personal experiences shared by the OFW in the video below. Please let this post serve as a guide only. If you have specific questions, you may ask the OFW by commenting on their video on their accounts.
Filipina Teacher in the USA Explains J-1 Visa Visa  Application Process
As mentioned above, the information presented in this video comes from the YouTube video shared by a Filipina teaching in the USA. Her YouTube channel is called Miss D Lavz @ 1st Sight. In this video, she mostly talks about her experience leading up to the J-1 Visa application, and emphasizes the three routes you can follow to qualify for this visa. If you want to watch the full video, then just click on the link below:
The vlogger said that she tried to apply to work as a teacher in the USA back in 2018. She was not convinced to apply at first, but a year later, her friend convinced her to really try. Back then, her main concern was that the whole application process was too expensive. Also, she wasn't that interested yet. Her friend pushed it though and was able to leave for the USA in 2019.
In addition, she also saw one of her other colleagues teaching in the US. She asked that colleague why he decided to teach in the US and how he managed to do so. In turn, this colleague sent her a link which prompted her to start doing research on her own. She eventually saw a vlog on YouTube about applying as a J1 teacher in the US.
She was also already aware about several agencies that help you teach in the US, like Teach Quest or Teach USA. She also heard that you can teach via direct hire. Eventually, by August 2019, she decided to pursue this goal. However, she backed out before the interview phase of the application because she got nervous and felt that she wasn't ready yet. Eventually, she began processing her papers by February 2020, but that didn't push through still due to the pandemic.
What is a J1 Visa in the United States?
The J1 Visa is a cultural exchange program. You are going to the US to learn more about the country's culture. After the program, you have to come back to the Philippines to share what you have learned. This is the main purpose of the J1 Visa. This is also called the EVP.
The J1 visa is non immigrant, which means you can't stay in the USA for good unless you have a waiver. There are certain requirements to get this waiver.
There are three ways that you can apply for a J1 visa:
Agency – this is a third party that looks for placement for you. This is costly but it's worth it once you get to the US.
Direct to Visa sponsor – This is what the vlogger did. Through this you don't have to pay for a program fee because the visa sponsorship is free. You will definitely spend less compared to getting the visa via agency, however the competition is tighter.
Direct hiring – you yourself will apply to the school districts or schools. After that, when you receive a job offer, you will find a visa sponsor. You will then end up doing number 2 in this list, but now you have to pay for the sponsorship.
The vlogger said that she did all three. First, she tried visa sponsorship. However, she was asked to provide a copy of her driver's license and that she should know how to drive for at least the last two years. That's because you might be assigned in a school in the US where there's basically no public transportation.
The truth is, when you apply for a J1 Visa, you will not be sent to New York, Los Angeles or any of these other big cities. You will, in fact, be sent to places where the demand for teachers is high, and often that's in smaller cities.
She managed to apply through visa sponshorships that do not require driver's license. She got accepted in two of three sponsorships she applied in. Her advice though is that the safest thing is for you to know how to drive and have a driver's license because they may soon make these a requirement. After all, driving on your own is the only way you can get around or go to your workplace in some of these schools you might be assigned to.
Applying Via Job Agency or Direct Hire
While waiting for responses from her visa sponsorship applications, she decided to try applying via job agency. However, she learned that via agency, 10 percent of your first salary will be cut. That's why she proceeded to try direct hiring.
For direct hiring, the vlogger said that she sent hundreds of applications to various schools. It was a disheartening experience for her, and many times she felt that she was not good enough or that there were no opportunities available. She would often get emails that say something like "the grade level that you are applying for is filled".
One day, however, a new charter school gave her a chance and offered her a job interview. She said that it was the best feeling ever, though it was quite nerve-wracking.
So what are the steps she had to go through with direct hiring? here they are:
Initial interview via phone call
Video interview
Answer an essay
Teaching demo
Final interview
Background check with your character references (you need 6 character references)
The vlogger said that for her character references, she gave names for 3 bosses, 2 colleagues and a parent from one of her students.
Finding a Visa Sponsor After Direct Hiring
After passing all these, she received a job offer. The next problem is how to find a visa sponsor. The vlogger says that it's easy to find visa sponsors, but there are certain states that only accept certain visa sponsors. For example, the job offer she got is from South Carolina. In this state, there are many visa sponsors that are not affiliated to that state.
She was able to contact a company that sponsored her visa via direct hire. They wouldn't pay anything to the teacher though, so there needs to be an agreement between the school and the sponsor that the school should pay her for some important expenses. However, since the school is new, they can only promise to pay for her expenses the year after.
H1B Visa
As such, the vlogger looked for another option. This one's called the H1B Visa. This is very popular nowadays, especially if you want to work as a teacher in New Mexico or in other states.
The H1B visa is a two-way working visa. This means that you can stay in the US for good with this visa if you get a residency. She found two problems with it though:
The H1B visa application process is more tedious
The school she intended to apply in is not cap-exempt
As a consequence of the previous entry, there will be a lottery, and there's no assurance that she will get in
The vlogger actually consulted with a lawyer who actually advised her not to get a J1 visa. That's because it's not beneficial in the long run if you want to stay in the US. However, she didn't really take this advice because all she wanted to do was save money. Admittedly though, her friends have told her that once you're in the US already, you would want to stay, and that's why she is praying to have some form of extension and stay a little longer in the US.
Opportunity via Agency
While waiting for a visa sponsor, she continued to look for an agency that can help her get a J1 Visa. Indeed, she got an interview for a school in South Dakota. There, all she had to do is an interview and then she's immediately hired. They gave her the option to choose between 1, 2 or 3 days before she gives her final decision. She chose two days, and by the second day, she has already figured out that she doesn't have the money to spend going there. While she saved money for this goal, her savings were not enough to cover all expenses.
That's why she decided to no longer pursue this option. After all, she is waiting for an offer that is virtually, although not totally, free. For example, for this incoming visa sponsorship that she is waiting for, she doesn't have to pay for a program fee. That's why she decided not to pursue South Dakota anymore.
This was a big decision to make. After all, opportunity may not knock a second time this time around. Still, she kept the faith and hoped and prayed that she will get that J1 visa opportunity in 2021.
J1 and Special Ed
During the application process, she met a lot of friends, including some who are destined to work in Alaska as special education teachers. They encouraged her to try Special Ed because she does have a bachelors degree training in Special Education. However, she felt that she didn't have the qualifications since she has no experience teaching in the field. Even so, her friends reminded her that in the Philippines teachers are inclusive, which means they are equipped with all the basic skills needed to teach in any form of education.
That's why she tried to apply in Special Ed. She submitted her resume and got an interview. During the interview, she learned that Special Ed is really in demand in the US. In fact, the following educational fields are in demand as of the moment:
Special education majors
Math majors
Science majors
Other fields are not as high in demand. For example, the competition to be an English teacher in the US is tight, although she says she knows a few Filipinos who have managed to land English teaching jobs there.
Special education for the J1 visa is so in demand, that, the vlogger recalls that all her batch mates lining up to get the visa home to come into the US as Special Ed teachers.
How to be Eligible for the J1 Visa Program
In order to be eligible for this visa, you need to be the following:
Not a citizen of the United States
At least 18 years old
You are proficient in speaking and writing English
Degree in education or specific subject or field that is similar to a U.S. degree
Qualified to teach in elementary or secondary in the Philippines (or in any home country in general)
At least 2 years of teaching experience
Good morals and character
Satisfy eligibility for teaching in the US, including certifications in the school or the state they will teach in
Understand that J1 is not for permanent residency or employment in the United States
Currently employed as a teacher in the Philippines, or if not, have an advanced degree in gen ed or a specific subject field during the last year.
As emphasized, there are three ways you can work as a teacher in the USA through a J1-visa. Whether it be through an agency, through a visa sponsorship, or direct hiring, you need to open up as many doors of opportunity as you can to increase your chances of fulfilling your dream.