Are you a teacher? Do you want to work as one in Australia? There are many pathways to achieve your dream job, but in this article, we will look at two. Both methods involve applying through organizations directly but independently connected with the Australian government.
There are many job opportunities in Australia for various types of professions, including nurses and engineers. Just like these professions, one way to work as a teacher in the country is through a migrant skilled worker visa. We'll look into more of this in the article below.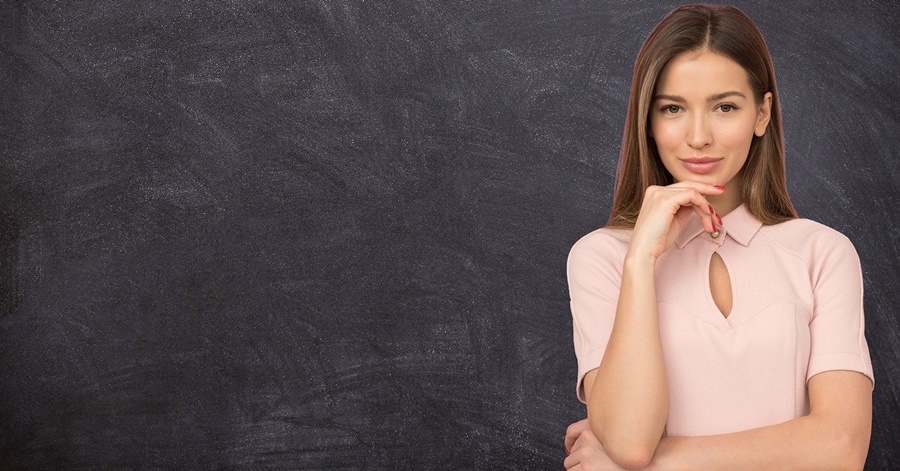 Disclaimer: The information posted here is based on the personal experiences shared by the OFW in the video below. Please let this post serve as a guide only. If you have specific questions, you may ask the OFW by commenting on their video on their accounts.
Steps Needed to Teach in Australia
In this article, we will learn more about how to migrate as a teacher in Australia by summarizing the YouTube video from the channel RSE BOX. In this video, the vlogger focuses on the topic as she says lots of people have messaged her, including teachers from the Philippines, Taiwan and other places. They want to know how to be a teacher in the land down under, and if you want to watch the full video, then click on the link below:
There are many ways to go to Australia as a teacher in terms of the kind of visa you are applying for. In the case of the vlogger, she actually got a student visa and a sponsor to enter the country, and several other things happened which led to her becoming a teacher in Australia.
You can get through Australia through the following visas:
Student visa
Tourist visa
Working visa
Working holiday visa
However, in the video, the vlogger suggested the following steps which she says allows you to become a permanent resident in the country almost immediately.
Two Ways to Applying for a Teaching Job in Australia
The video focused on two different ways you can get into Australia to work as a teacher.
Apply through AITSL
Apply through ACECQA
These two agencies are related to the education sector of Australia, and both provide opportunities for qualified teachers, both local and overseas, to teach in the country.
AITSL
AITSL stands for Australian Institute for Teaching and School Leadership. To start your application process, you must visit the AITSL website. Here, you will gain access to lots of teaching related resources, but for the purpose of the video, the main focus is on how to migrate to teach in Australia.
Here are the steps you need to take upon entering the website:
Click on the Migrate to Australia tab.
A drop down menu will appear. Click on Applicant portal.
This will take you to a login page, but to login, you have to get registered. Click on that.
After registering a username and password, you can now login.
You will then be taken to an application dashboard where you can check important details, such as application date and status
Click on Begin New Application
Beginning the Application Process
Migrating to Australia through the AITSL involves applying through its website. The application process has the following six major steps:
Select occupation
Enter applicant details
Enter qualifications
Enter English Language Proficiency
Review application
Who can Apply
If you work for any of the following nominated occupations, then you can apply through AITSL as a migrant teacher:
Early childhood (pre-primary school ) teacher
Primary school teacher
Middle school teacher
Secondary school teacher
Special needs teacher
Teacher of the hearing impaired
Teacher of the sight impaired
Special education teachers
For example, if you want to apply as a secondary school teacher, you can click this tab in the Select occupation portion of the application.
As a secondary school teacher, you teach students between age 13-18 years in secondary schools.
Applicant Details and Qualifications
Under the applicant details tab, you need to supply several personal information, including the following:
Name
Year of birth
Email address
Home address
Official name on passport
Teacher registration number
Previous AITSL Assessment number if applicable
You will also be required to upload proof of your identity, which includes pdf, jpg or jpeg and other file type versions of the following documents:
Passport identification page
Other identity documents
Evidence of name change if applicable
You will also be asked to upload documents of your qualifications, including your work experience, and other relevant awards and trainings.
General Requirements Needed
Once you setup an account at the website, you will know what else you need to upload. The website is actually user friendly. AITSL will ask for the following documents from you:
Educational requirements
Professional requirements
Skills assessment
Evidence of supervised teaching practice
English Language Proficiency
Taking an English language proficiency test and getting the appropriate score is an important part of the application process. Obviously, to be an effective teacher in Australia, you need to have excellent communication skills.
Applying to be a migrant teacher through AITSL requires that you only take the IELTS English language test. While there are other English tests out there, like the TOELF or the Cambridge or PTE, these are not allowed by the AITSL in this case.
The IELTS English language test has 4 bands, namely:
Reading
Speaking
Writing
Listening
To be qualified for the AITSL, you need the following scores:
Minimum of 7.0 for reading
Minimum of 7.0 for writing
Minimum of 8.0 for speaking
Minimum of 8.0 for listening
The vlogger mentioned that when she first tried to take the test, she qualified for all the bands except for listening, where she only got 7.5. She tried to ask the agent if this can b considered, but they told her that this is not negotiable. Therefore, you really need to get those scores in order to qualify.
The vlogger suggests that before trying AITSL, you may want to consult an agent. If you are unsure that you will get a high enough IELTS score, then there are other pathways for migration available that might be better suited for you.
Having said that, these IELTS are not insurmountable, and you can definitely prepare and review for these exams with just the right amount of will and dedication.
ACECQA
ACECQA stands for Australian Children's Education and Care Quality Authority. You can visit the website here.
ACECQA is mainly responsible for ensuring that the Australia's National Quality Framework for children's care and education is realized.
One thing you can do is check out the Migration skills assessment in the website. This page is specifically for those who want to enter Australia via skilled migration visa.
Basically, the migration skills assessment looks at the following:
Early childhood education and care qualifications
Employment experience
ACECQA will then determine how your qualifications compare with the assessment standards that are required for the kind of job you are applying for.
Moreover, ACECQA is the authority when it comes to the following jobs:
Child care center manager
Child care worker
Who is Qualified for the ACECQA Migration Skills assessment?
According to the ACECQA website, if you meet the following requirements, then you are qualified for a migration skills assessment:
Your occupation is listed in the Skilled Occupations list which is created by the Department of Home Affairs
Your occupation is relevant to your qualification
Your occupation is relevant to your employment
Steps in Applying for the ACECQA Assessment
Here are the steps you need to do to apply for assessment:
Read skills assessment application guidelines. – this is available in the ACECQA website and there are basically two versions; one for the child care center manager occupation and another for the child care worker occupation.
Prepare supporting documents.
Submit online application and pay fees.
If you feel that you can meet the standards and are ready to proceed to step 2, then these are generally the documents you need to prepare:
Identity page of the valid passport
Evidence of name change (if applicable)
Official certificate for your qualification/s
Final academic transcript for your qualification/s
Employer reference
Employment experience
Applicant declaration and consent form
Authorized representative declaration and consent form
Migration agent declaration and consent form
Evidence of English language proficiency
After your application, which takes around 40 minutes, you will then pay an application which is worth 1,100 AUD for a migration skills assessment.
Getting the ACECQA Assessment Results
After 10 working days from submitting your application, you will get an email from ACECQA. The agency is committed to give you the results of your assessment within 60 days, provided that you completed all requirements.
You will receive a mail certifying whether your skills assessment is successful or not. You will then use this information as a requirement for your visa application.
ACECQA vs AITSL
The vlogger said that you should not be confused between the two agencies. ACECQA is for qualifications and meeting the requirements to work in early childhood and care services.
If you are a primary school teacher in the Philippines, and you get a sponsorship to teach in Australia, and if you want to teach in early childhood or in preschool, getting your requirements assessed in ACECQA is the way to go.
Why English Requirements are High
As mentioned above, the IELTS scores required for teaching are very high. In fact, they are higher than many other professions. Why is this?
Well, the Australian government believes that as a teacher, you need to be fluent in English so that you can convey the right message.
After all, it cannot be denied that a teacher does a lot of talking and communication. You are not only communicating with students, you are also communicating with:
Fellow teachers
Communities
Families
Other Stakeholders
Good communication is definitely a must have skill for teachers. When we teach, we can't have an interpreter. That's why a high IELTS score is required. In fact, if you compare with nurses, they are only required a score of 7 while other professions can get by with a score of 6.5.
Steps in Applying at AITSL
In the video, the vlogger reemphasized the steps you need to do while applying through AITSL. You have to check those steps first so that you can decide on the following really important decision to make:
Do you want to do these steps personally?
Do you want to consult with an agent to help you go through each step?
Do you want to consult with MARA (Migrant Agents Registration Authority)?
All applications are done online, and the step are quite understandable, so it may seem that you can easily follow the steps if you don't want the services of an agent.
Then again, for a price, your life will be so much easier with an agency to help you.
Here are the steps you need to follow when applying through AITSL:
Choose your occupation – In Australia, there are different kinds of teachers already listed above. During the application process, you will answer a series of questions which will help the organizing agencies determine what kind of teacher you belong to.
Read the guidelines – Just like with ACECQA, you will be asked to read the latest version of the application guide to ensure that you have the relevant documents required in support of your application.
Applying through an agent – If an agent is applying on your behalf, answer the agent authorization form.
Prepare necessary requirements – some of these requirements include diploma and verified transcript. They will normally require documents related to educational background to be school sealed. They will also check the validity of the school, and if you really graduated on the year you indicated.
Read applicant portal user guide – Read the applicant portal user guide for steps on how to use the portal to submit your application.
Application Portal
The application portal is where you register online. The details will go to their database so they can easily check the forms you need to fill up and all the documents you need to submit. In some cases, they will also ask for an original copy.
During the application process, you will also be given a checklist of documents you have or haven't submitted or already.
After completing everything, the processing usually takes around 2 to 6 months. If all is well, you will get an assessment certificate.
The next phase after full assessment is for you to apply for what is called an Expression of Interest.
All in all, the vlogger says it takes around 1 to 2 years, from the very start to the very end when you finally fly to Australia to work.
There you have it. In this article, we learn about two ways you can migrate to Australia as a teacher. They both involve two independent government agencies. There are probably other pathways that exist, and your main task is to do your own research and know which pathway works best for you, so you can fulfill your dream in working and living in a beautiful, rich, and safe country.