Those who are planning to go home for the holidays or for a vacation, this is a friendly reminder to make sure you don't leave your valuable belongings (cash, jewelry, etc.) in your check-in luggage.
A video had gone viral on social media showing an airline baggage handler allegedly tampering a passenger's baggage. Caught in the act, the airline baggage handler was seen searching through passenger's belongings for valuables.
Related: 4 NAIA Baggage Handlers Arrested For Stealing Jewelry from Turkish Foreign Minister's Wife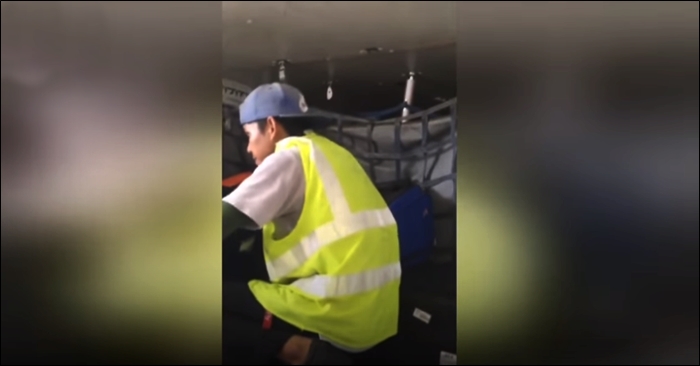 Watch: Baggage Employee Caught in the Act Tampering a Passenger's Luggage
The footage was taken last October at an airport in Thailand for a plane bound from Phuket to Singapore. The employee in the video was hired by an agency to carry out the task by transferring luggage. A security officer secretly filmed this baggage handler while he searched for items inside the bag.
The viral video was also posted in a Facebook Page which earned a lot of negative reactions from netizens. Due to some similar facial features, many Filipinos even believed that the handler is a Filipino. But regardless of the nationality, we should all be reminded to keepsafe our belongings when we travel.
This video was shared so that the public will be aware of what happens when a passenger will check-in their baggage. It's a precautionary measure to think that even an airline staff can do this kind of act.
The video was uploaded in YouTube 5 days after the incident. According to the video's description: the police has already arrested the criminal who had admittedly taken a bluetooth speaker which was returned back to the owner.
There have been many other reports in the past that valuables from passengers were lost without any good explanation of what happened. We've even shared some experience in our own Philippine airports.
This video can at least show the public and make them realize that you can be a victim given the circumstance. So the best course of action is to be extra careful and to keep your belongings carried in a smaller bag that you can carry.