Getting a loan in the Philippines is an oftentimes long and meticulous process. Good thing there are private lender options, such as the Balikbayad OFW Loan. You can get the money you need to start a business or pay off an emergency expense in the shortest time possible without the hassle of going through long and complicated bureaucratic processes, which is, unfortunately, common among government agencies.
In this article, we'll share some of the important things you need to know about this loan. We'll also explain how it differs from a traditional bank loan and why it can be one of the best options for Filipino workers who want to send money back home.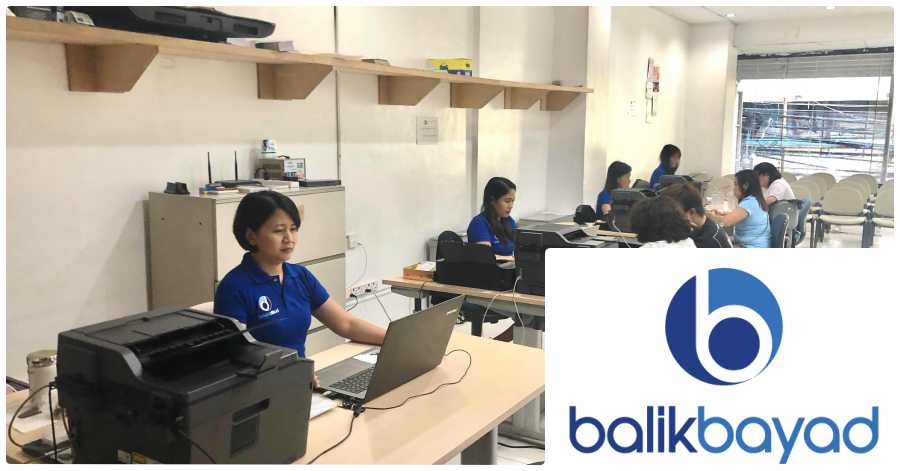 DISCLAIMER: This post is not intended to promote any specific company or product and is not an endorsement of any service mentioned. This is only to provide information on a specific type of loan that may be useful to overseas Filipino workers.
What is Balikbayad OFW Loan?
Every day, more Filipinos are sent abroad as compared to those who find a job in the country. In 2014, 1.02 million OFWs were able to get a local job placement whereas over a 1.7 million were deployed as OFWs abroad. These workers are considered to be the country's modern day heroes and contribute around 10% to the country's GDP.
Balikbayad is a loan facility catered towards the needs of Overseas Filipino Workers (OFWs).
Balikbayad was created to help overseas Filipino workers (OFWs) manage the financial aspects of their job search. They understand that there are many costs involved in securing a job overseas, and they provide a simple and straightforward solution to help OFWs with their financial needs.
This organization is composed of a team of experienced professionals with both local and international experience in banking, consulting, and technology.
They help organizations drive financial innovation throughout the region. Their products leverage the most up-to-date technology to minimize operational costs and improve efficiency.
Their experienced team of experts will work with you to understand your unique business needs and how they can meet them effectively.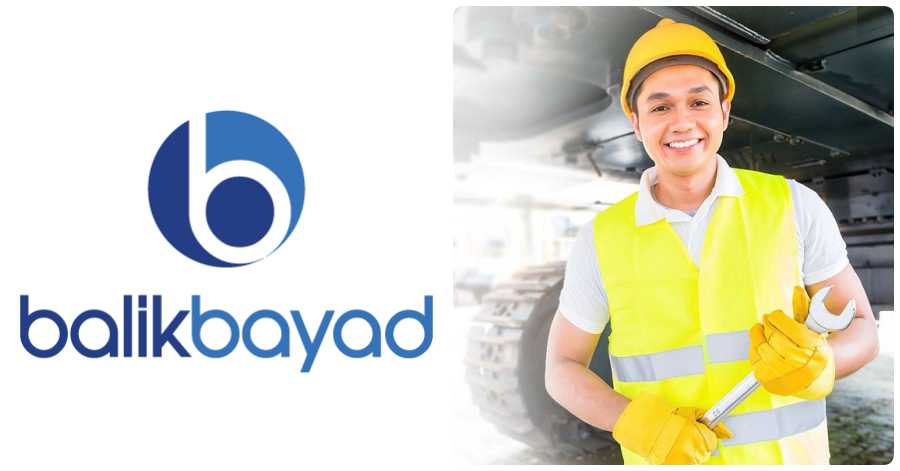 Features of Balikbayad OFW Loan
NO DEDUCTIONS from the approved loan amount – This is especially important because it allows you to use the full amount of your loan for business operations. You do not have to worry about paying back a portion of the loan, which can be an issue with other lenders.
NO HIDDEN processing fees and charges – Processing fees are a common problem with many lenders. These fees can take a big chunk out of your loan amount, which can make it difficult to use all of it for business purposes.
DISCOUNT for advance payments – If you pay your loan in full before the due date, you can earn a discount on the interest rate. This is a great feature because it allows you to save money by paying off your loan early.
Only 1 co-borrower required – Many lenders require 2 or more co-borrowers, which can be a problem if you are a sole proprietor or run a small business.
Fewer documentary requirements – Most lenders require a lot of documentation, which can be a real hassle. You may not have time to collect all this paperwork before applying for a loan, and it's also possible that some documents are lost or inaccessible.
24 hour approval – One huge advantage of doing business with Balikbayad is that your application can be approved in 24 hours or less. This is an important feature because it saves you from having to wait for weeks or even months before getting your loan.
Email and SMS reminders – Another smart feature they offer is the ability to set up email and SMS reminders. This is a great way to ensure that you won't forget about important deadlines, such as when your payment is due or when you need to submit certain documents.
With these excellent features, you can ensure that your loan application will be approved quickly and efficiently. You can also rest assured that Balikbayad will help you with any problems or concerns you may have about your application or repayment plan.
Benefits of Getting a Balikbayad OFW Loan
Fast and Easy Processing
Unlike other lending companies, this company's loan processing is simple and direct. It only asks for minimal requirements. Once you submit all of the necessary documents, they will immediately process your credit.
Instant Approval
You don't have to wait for weeks or days to get an update on your credit report as this company provides same-day approval. As long as all of the required documents are submitted in a complete and accurate manner, you won't have to worry about being approved.
Next-Day Money Disbursement
Once your credit has been approved by the company, it will immediately process your money and send it to your bank account the next day. This allows you to get the money immediately and use it for any purpose.
Get 100% of Loan Amount
If your credit has been approved, this company will give you a total of the loan amount – 100%. It doesn't charge any service fees or processing fees, and all of the charges are included in your monthly payment, so you don't have to shell out any amount.
Tips to Consider Before Getting a Loan
Look for a responsible lender.
Look for a lender that's serious about being responsible when it comes to lending. While there's nothing wrong with wanting to help everyone, there are certain times when it is not ideal to lend to. Look for a company that does their due diligence before approving a loan and ensuring that you are not put through an undue financial burden.
Ask yourself: Do I really need a loan today?
If you have financial problems, getting a loan may not be the best solution. It may be expensive, and it may not be a long-term solution. However, if you think you can pay back a loan on time, it's important that you still explore other options to find the best one for your circumstances.
Study the Disclosure Statement
Before you commit to a loan, make sure that you have a clear and accurate understanding of the company's Disclosure Statement. This document will give you the necessary information to make an informed decision.
Things to consider before taking a loan from Balikbayad:
Balikbayad offers short-term loans for people who need to improve their home or pay for college. These types of loans are also commonly used to bridge the gap between what they have and what they can send home.
It is not recommended to take out any more loans for people who are already struggling with other debts. Other types of loans will only add to your burden and will not help you manage other debts.
Make sure that you have enough money available to pay your bills on time, and make sure that you can pay them on time every month. Delayed payments can negatively affect your credit score and prevent you from getting credit cards or loans in the future.
So now that we've gone through the important reminders, now it's time to see if it's worth taking out a Balikbayad OFW loan based on their requirements, application process, and so on.
Requirements
Here's a list of requirements to take out a Balikbayad OFW loan:
LAND BASED OFW
Passport
Working Visa
Overseas Employment Certificate (OEC)
Employment Contract in English
Electric Bill of your Phil. Residence* (last 3 months)
Airline Ticket (upon releasing)
Age between 18 and 60
BALIK MANGGAGAWA
Valid New Employment Contract
Payslip
RELATED CO-MAKER
1 Valid primary ID *
Proof of Relationship (ie. Birth or Marriage Certificate)
Proof of Remittance with the Co-maker's name
Age between 18 and 65
SEAMAN
Passport
Seaman's Book
Seafarer's Registration Certificate (SRC)
Overseas Employment Certificate (OEC)
Employment Contract in English
Electric Bill of your Phil. Residence* (last 3 months)
Airline Ticket (upon releasing)
Age between 18 and 60
RELATED CO-MAKER
1 Valid primary ID *
Proof of Relationship (i.e. Birth or Marriage Certificate)
Allotment Certificate with the Co-maker's name
Age between 18 and 65
* Originals required for Valid ID and Electric bill, other documents only copy required
How to Apply for a Balikbayad OFW Loan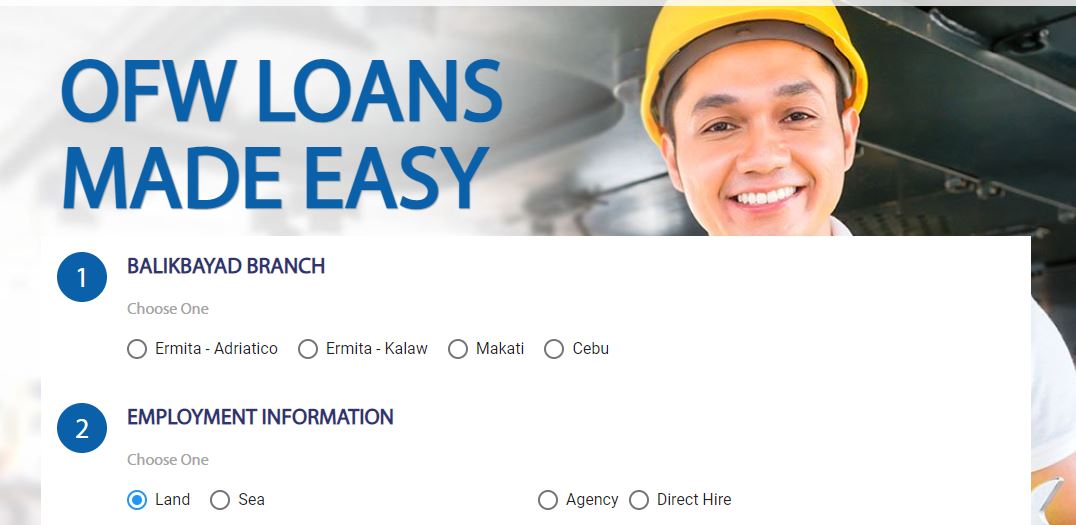 Applying for a Balikbayad OFW and Seaman Loan only takes three simple steps to complete:
Step 1: Apply online for pre-approval.
Learn more about Balikbayad's loan features. If you have any questions, feel free to contact them via their contact form.
You can also contact their branch by filling out the form in their Contact Us page. If you already have all the necessary documents, you can visit their branch directly.
Expect to receive a reply to online inquiries within one to two business days.
Step 2: Visit Balikbayad
Before you start working with them, make sure that you bring all of the necessary documents to ensure that you are able to process your loan application.
After going through their product features, the new accounts officer will ask you to file your loan application. No paper application is necessary.
One-day processing is required for credit verification. Once a decision has been made, they will contact you right away.
Step 3: Get Cash
After you have been approved, you can open a checking account with Balikbayad. Doing so will not cost you anything.
Once you have your cheque book, return to Balikbayad and sign the loan contract. You must then issue the required post-dated checks in exchange for the loan to be released.
Encash cheque, or get cash from nearest bank or ATM
That's it! You can now use your short-term loan for whatever purpose you like. If you are not sure about the exact amount that you need to borrow, visit your nearest Balikbayad branch for assistance.
How to Pay for a Balikbayad OFW Loan
You can remit your money directly to your checking account. If you forgot your details, you may contact Balikbayad for assistance.
If it's close to your due date, you can remit the money directly to First Digital's corporate bank account. However, before you can do so, you must provide them with proof of payment, such as a copy of the original invoice and your name. This will allow them to match the deposit to the borrower's account. However, if you don't send an email with the proof of payment, they may not be able to confirm the payment.
Pros and Cons of Short-term Loans
PROS:
Short-term loans can improve your credit history. A short-term loan with a short repayment period is easier to pay back. This type of loan can help improve your credit history by making it easier for you to borrow money in the future. Your credit history will be beneficial to your future credit. You can build a strong credit standing by using your transactions well.
Short-term lenders offer fast approval of a loan. Mobile applications and websites allow people to apply for loans without having to go to a physical location. These allow them to approve a loan in just a few minutes. With short-term loans, you can get the funding you need as quickly as possible, and it doesn't take more than a month for your application to be approved. Most lenders give their customers feedback within 48 hours after they receive your application.
Short-term lenders are lenient when it comes to requirements. Unlike traditional loans, short-term loans don't require you to have a credit card to get approved. Instead, they will typically only ask for one (1) valid ID and bank statements. This is because the amount you borrow isn't as large as what you can get through a personal loan.
Short-term loans can be paid off in a short period. Typically, short-term loans last for six to one year. This means you have to pay interest on the borrowed money at a lower rate than long-term loans.
CONS:
Short-term loans can make you a seasonal borrower. While short-term investments are convenient, they can also make you fall into a cycle of debt. If you're considering getting a short-term loan, it's generally okay to do so as long as you can pay it off on time.
The amount you can borrow is limited. Although short-term loans can be offered for as little as 20,000, it's important to determine if this is enough to meet your financial needs. If the amount isn't enough, you might borrow the rest of the money you need.
Opens the possibility for repeated borrowing. Since short-term loans can be paid off in about a year, there is always the possibility of getting one again. Some people even take advantage of this opportunity when they are not in need of the funds. Being a constant borrower can prevent you from getting out of debt and increase the likelihood that you will be applying for more money than you need.
Frequently Asked Questions
1. What is a loan installment?
Monthly payments are the monthly installments that you have to make to service your loan. The exact due dates are shown on the last page of the disclosure statement.
2. How do I pay for my monthly loan installment?
As a borrower, you are required to deposit the loan installments through post-dated checks. These are equivalent to the monthly installments in the Disclosure Statement. After you have opened a checking account, you will then write the corresponding post-dated checks.
3. What do I do when a loan due date arrives?
As a responsible borrower, you have to make sure that the equivalent of your loan payment is deposited into your checking account before the due date.
Since you have already given them the post-dated checks, the company will not have to do anything on the due date. Just make sure that the funds in your checking account are sufficient. On due date unless notified, they will either encash or deposit the cheque to the bank.
4. I do not have all the required documents ready, can I still fill out the online inquiry form?
You can use the online inquiry form to pre-approve your loan, but it's important to note that you still need all the necessary documents to complete the application.
5. Does my co-maker need to be related to me?
Your Co-maker should be either your spouse or someone related to you, such as your parents, siblings, or grandparents. Usually, your remittances are sent to the person who is directly related to you in the Philippines.
6. I have a live-in partner who receives my remittances, and we have child together, can he/she be my Co-maker?
Yes, however, you should also bring your child's birth certificate to prove that you're in a relationship with your partner. You should also bring the previous three remittances to prove that your partner receives your money.
7. I am a balik-mangagawa on vacation, can I still apply?
Yes, you can apply for a loan, but the company will need the necessary documents. In addition to this, they will also need your current employer's contact details. This is done by filling out the application form, and please note that some companies take a long time to respond to inquiries.
The maximum loan term that you can get is usually equivalent to your existing contract term minus one month.
8. I do not have a checking account, can I still apply?
If you do not have a checking account, but would like to open one, the company will recommend a bank to you. As a Balikbayad customer, they will gladly open and maintain a checking account for you free of charge.
9. How long does it take to process my application after I submit all the requirements to a balikbayad loans officer?
The company will give you a one-day turnaround if your application is complete and all the necessary documents are submitted. If your loan application is rejected or approved, you will know about it on the next business day.
10. How come there is no paper application form?
The company does not require you to provide a paper application form, as their system will automatically input all of the necessary information into their system files. Also, they do not require you to bring photocopies of documents, as they will simply scan original documents into the system.
Since there is no paper, the chances of documents being mis-placed are much lower. This is also beneficial for the company as it saves them from having to input all of the details into the system manually.
11. If I were rejected, can I apply again?
If there is little change to your personal situation, the result will most likely be the same.
Video: The Balikbayad App is Here!
Get to know about the Balikbayad App and how it works. The Balikbayad App is a mobile app designed to make the process of acquiring a loan even from overseas faster and more efficient. It's easy to use, secure and convenient!
Final Thoughts
The Balikbayad OFW Loan is a short-term loan that can help you get through a financial crisis. It is important to remember that this is a loan and not a grant, so it should be used only in situations where you will be able to pay back the money within one year. And as with anything related to finances, be sure that you understand the risks involved with any type of loan before you sign on the dotted line. If you are considering applying for a Balikbayad OFW Loan, be sure to do thorough research and ask questions if something is unclear.
The good thing with this company is that they have a very helpful customer service team that can answer any questions you might have. The Balikbayad OFW Loan is one of the most popular options out there for Filipino workers who need to get money wired home quickly, and we think it is a great option for anyone who needs quick cash. Likewise, you can easily visit any of their branches near you – they have at least four of them!
We hope you've better understood the Balikbayad OFW Loan and what it has to offer. Again, if you have specific queries or concerns, you should contact them directly for more information. Please refer to the following section for details.
READ NEXT: Credit Lines OFW: Basic Guide to Line of Credit Loans
Contact Information:
Address: Unit 2A, Kedar Bldg, 1347 Adriatico Street, Ermita Manila (Between Padre Faura and Sta. Monica, just on top of BDO Adriatico, right before Robinson Manila)
Telephone Numbers:
+63 2 5310 1535
+63 995 429 6450 (Globe)
+63 918 345 8003 (Smart)
Email: info@balikbayad.ph
Website: www.balikbayad.ph
Google Map Location: