Living in the UK can be expensive, especially if you are based in one of the country's major cities. But did you know that you can purchase your own house, even if you're not a permanent resident yet?
Having your own house in the UK can really make your life more comfortable. In fact, an OFW accountant living in the country shares to us that this is indeed possible. If you want to learn more about how you can have your own home in this first world European nation, then this article is for you.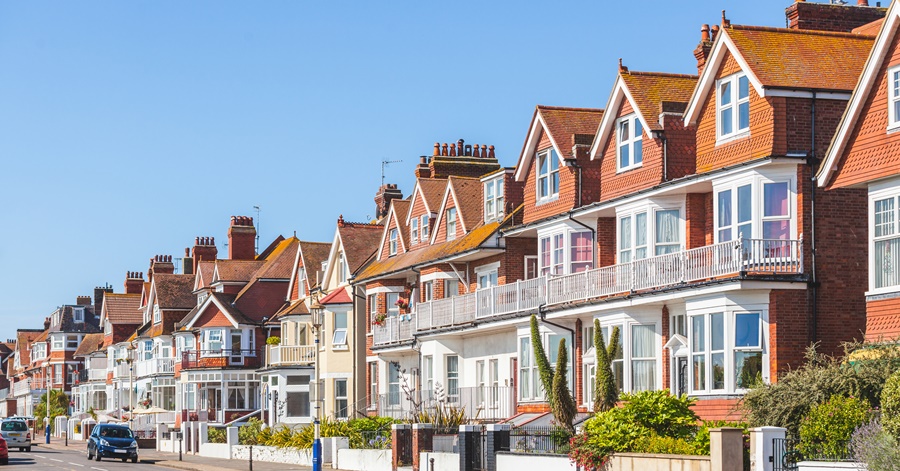 Disclaimer: The information posted here is based on the personal experiences shared by the OFW in the video below. Please let this post serve as a guide only. If you have specific questions, you may ask the OFW by commenting on their video on their accounts.
OFW Tips on Getting Your Own House in the UK
This article features a YouTube video published by OFW YouTuber, The House Husband. In this video, he shares about how he managed to buy a house in the UK even if they are not yet permanent residents. It has been 4 years since they first arrived in the UK, and they just need one more year to become a permanent resident.
They bought this house last year and it was an exciting experience for them. The process was very smooth; starting from the reservation, paying for the down payment, paper works, exchanges to completion.
As it turns out, you can buy a property in the UK even if you're not a permanent resident like our YouTuber and his wife. The only important thing is that you have the money for down payment, and you have a source of income.
You need to consider a lot of things, including having lots of patience when buying a house in the UK. Our YouTuber shared the following three main things he had to consider while on the planning stages of buying a house in the country they are working and living in:
Location – it should be close to where they work, and near enough to the town where they mostly get their daily supplies.
Price – it should be affordable to them given their current income.
Type of house – it should be detached and have 3 bedrooms. Detached means it stands alone, unlike, for example, a duplex that's basically one big house divided into two.
Old build vs new build – many old build houses are high in quality, but they chose a new house because they wanted to be the first owners of a house.
These three considerations will really help you decide what you're looking for in a house. Don't forget to be realistic as well; even if we all want a big house, we need to ask ourselves the question: can we afford to pay it?
In fact, they initially wanted to have a 5-bedroom house that was close to the town or city center, but as they soon found out, these kinds of houses are quite expensive. In other words, their current means do not allow them to achieve this dream house.
A 5-bedroom house in itself is not that difficult to purchase if they didn't put location into consideration. There are relatively affordable ones located farther from the town or city, but they couldn't sacrifice proximity to work. They wanted to be as close to their workplace as possible.
Government Help
After much brainstorming and decision-making, they finally had a dream house in mind and were ready to hunt for their perfect UK home. As it turns out, the government has been really helpful in helping them achieve this dream.
In the UK, if you're planning to buy a new build house, you can use government schemes to help you make it through the property ladder. These schemes are the following:
Help to Buy – in this scheme, the government pays for 20 percent of the property price. All you have to do is pay for the down payment worth 5 percent of the price of the house.
Shared Ownership – in this scheme, the government owns a certain percentage of the property, and normally it's around 50 percent. So you have to pay rent for the government-owned 50 percent and you have to get your mortgage for the other 50 percent.
Our YouTuber and his wife chose the Help to Buy scheme to purchase their house. These schemes are not available for all houses for sale, though. For those houses, sometimes you have to pay for 10 – 20 percent down payment before you can acquire the house, depending on how much money you have.
Stamp Duty and Other Payments
If you are a first time buyer, you are exempt from paying stamp duty if the property you are buying is worth 300,000 pounds or less.
Stamp duty is the tax governments place on legal documents, typically those related to asset or property transfers.
For properties that are more than 300,000 pounds, like for example 400,000 pounds, then you have to pay stamp duty of 5 percent of that 100,000 pounds excess.
Aside from the down payment and stamp duty, there are still lots of costs that you need to pay for. These include the legal fee, Help to Buy fee, survey fee, search fee, just to name a few. Make sure you have budget for these fees.
In fact, he suggests that you have at least 5000 pounds additional cash on top of the down payment and stamp duty to cover these costs.
Factors that Finalized their Decision
So what are the main factors that finally convinced them to buy the house? Well, here they are:
Help to Buy scheme – the developer of the house introduced this scheme to them. He offered to help them with this scheme, and they found it to be the perfect purchasing plan.
Free appliances – They tried to negotiate the price of the property, but the developer said they can't do that. However, they offered to give them free appliances instead. These appliances include a free dishwasher, free fridge and freezer, free turf in the garden and free flooring.
After just one or two days, they realized this was such a good deal to be getting all this free stuff, so they gave the go signal to the developer, saying they really want to purchase the property.
Now they have a detached house with a car park for two cars, a garage, and a garden.
Getting Off Rent
One of the main reasons why they chose to buy their own house is because their original 2-bedroom apartment is too small, now that they have a baby. They decided they needed a 3 bedroom house.
Another major factor is the fact that they no longer wanted to pay rent for something they will never own. In fact, he mentioned that their rent price before is just equal to the monthly mortgage they are paying now.
If you are interested in getting your own house in the UK, he advises that you seek the help of a financial adviser or a mortgage adviser. Don't worry about thinking you can't afford their services; there are actually lots of advice online that are free as well.
Among other things, mortgage advisers will help you by providing you with numerous options and avenues for getting into the property ladder.
Getting the Money to Buy a House
So how did they get the money to buy a property in the UK? Well, our YouTuber and his wife are both working; they are both accountants and that really helps a lot in terms of saving money.
Indeed, if you have a partner in the UK, it is better for both of you to be working when you have plans of making big purchases like having your own house. The cost of living in the UK is quite high as well, so having two income streams together is also really useful.
Moreover, if you can save up to 10 percent of the property price, do that and use that money for your down payment. If you can do this, you don't have to apply for the Help to Buy scheme.
The thing is, when you use Help to Buy, 20 percent of the property is owned by the government. When you sell the house in the future with the appraised value of the property, twenty percent of your earnings will go to the government, leaving only 80 percent to you.
Therefore, it's really better to own 100 percent of the property you purchased. Having said that, these schemes are really helpful to those who can't afford such ownership. They have definitely helped many people purchase the house of their dreams, including The House Husband and his family.
There you have it. Hopefully the experiences shared in the video and featured in this article inspired you to have your own house in the UK, or at least helped you learn more about purchasing properties in the country.