Do you want to work as a nurse specifically in the UK? Indeed, there are a lot of great reasons why you should consider this as an option. However, this article takes on a different perspective by listing down the reasons why you're better off working as a nurse somewhere else.
Also Read: 8 Reasons Why You Should NOT Work as an OFW
Having said that, you should watch the video in full, or read this article, or both, as you will soon find out that there is a twist; that indeed, the UK is a great country to work as a nurse in. The YouTuber featured in this article just thought it would be nice to put a spin on what's already common knowledge the world over. No wonder the UK is a top destination for Filipino nurses wanting to work abroad.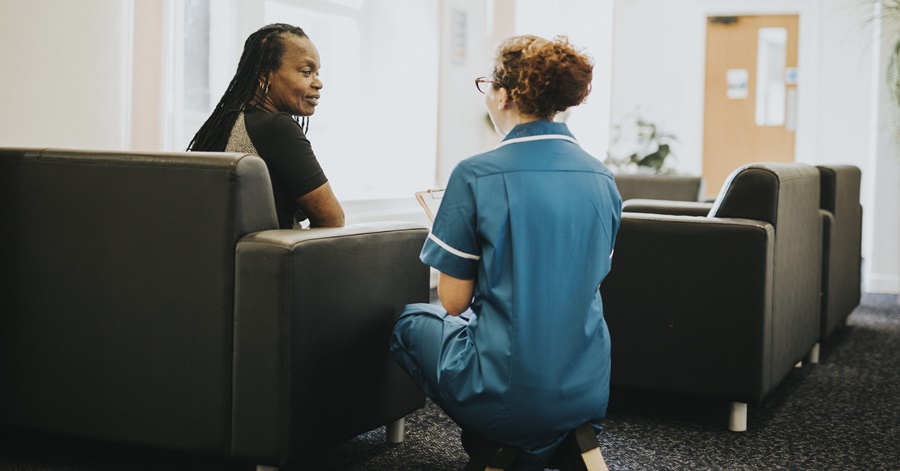 Disclaimer: The information posted here is based on the personal experiences shared by the OFW in the video below. Please let this post serve as a guide only. If you have specific questions, you may ask the OFW by commenting on their video on their accounts.
If You're Any of These, then You Shouldn't be a UK-based Nurse
In this article, we will feature the YouTube video created by OFW content creator, The Lucios Life. Here he talks about several reasons why you shouldn't work as a nurse in the UK, but proceeds to listing all the good things about it instead.
It is a nice video that showcases all the perks you should know about working in that country, and if you're planning on working there as well, then this video should get you excited.
1. Don't work as a nurse in the UK if you don't care enough about other people.
Did you know that the nursing profession was actually founded in the United Kingdom? It was started by the one and only Florence Nightingale. The profession started when she decided to personally care for those who were victims of the Crimean war.
That culture of caring for other people is still the backbone for nurses not just in the UK, but all over the world. But especially nurses in the UK are distinctly "less medical," according to our YouTuber, compared to nurses in the Philippines or in the US for example.
This means that nurses in the UK don't do certain medical tasks done by other nurses in other parts of the world. For example, blood extraction, cannulation and others are typically assigned to Physician's assistants or PA.
As a result, nurses can focus on their main job, which is caring for patients.
2. Don't work here if you don't want to take advantage of UK's geographical location.
UK's location is absolutely ideal if you want to travel to many different countries in the Western world. If you just want to make a lot of money working as a nurse, then you can just work in the GCC, or Middle Eastern countries.
However, if you are the kind of person who wants to travel, be adventurous and explore, then the UK is the best place to work as a nurse. In fact, our YouTuber says that this is exactly what he is doing during his free time.
UK is strategically located so that it is really easy to get to the Americas, like Canada, United States, Central America, South America, etc. You can also easily travel to the European countries, and even to many countries in Africa.
As it turns out, airplane tickets are really cheap going from the UK to any of the places mentioned above.
3. Don't work here if you're not comfortable wearing a tunic or a colored shirt while on duty.
You've probably seen medical dramas showing nurses wearing blue uniforms. Maybe you're one of those nurses that dream of wearing these cool uniforms when you're already in the UK.
However, you probably won't get to wear them unless you are maybe a nurse assigned to work in the A & E department, the ER, the theaters or the OR, or the ICU or other special practice areas.
If you spend most of your time working in the wards, then you will have to make do with wearing their ever dignified nursing suit: the pair of tunic and trousers. You should check out the video at a time stamp of around 3 minutes and 40 seconds in to see reference photos.
Our YouTuber says, though, that if this isn't a problem for you, then this shouldn't be a big deal. As a matter of fact, if you've worked as a nurse at a government medical facility in the Philippines before, then you're probably used to wearing a similar outfit. If so, then as TheLucious Life puts it, you are welcome to work in the land of sterling browns.
4. Don't work here if you don't like two months of paid leave in a work calendar year.
If you are a nurse in the United States, then you might be interested in this point. You heard it right: 2 months of paid leave every year. Normally you would be advised to consume this allowance in a staggered manner to spread it out equally through the year.
This depends on you though; you can spread out your vacation leaves in the way you see fits your plans best. A normal work calendar in the UK usually starts from April until March 31st of the following year. Imagine how great it is to have one week of full relaxation, holiday, and time off away from work. You get more than several of such weeks if you get a chance to work as a nurse in the UK.
5. Don't work here if you don't like access to healthcare services anytime you need it.
If you work as a nurse in the UK, you won't have to worry about getting access to healthcare services anytime or anywhere you need it without breaking your bank account. These services are not free, though, but you just have to pay 625 pounds per year.
In fact, many hospitals or trusts are happy to pay this for you for your first 1 to 3 years in the UK. By paying, or getting it for free, you get access to the NHS or the National Health Services.
You will have to do this until you become a permanent resident or a citizen of the United Kingdom. So technically, you need to pay 625 pounds per year (this may increase in the future) at least for 5 years.
This is okay. At least, after all this, hopefully you won't have to be in any major accident or bad health condition to avail of the services of the NHS. It is still better to always maintain good health, and you can do this with a healthy lifestyle.
Even if you do find yourself in such an unwanted situation, you can avail of the state of the art and high end services of the NHS because you paid for it.
How to Work as a Nurse in the UK
This video definitely shows how exciting it is to work as a nurse in the UK. If you are planning on doing so, then the first step you need to know is how to go there and work. Well, here are the steps:
First major step is to register with UK's NMC or the Nursing and Midwifery Council.
The next thing you need to do, and this is true for all overseas nurses planning to work in the UK, is to get a UK Work permit and an employer who will sponsor your visa to work here. Go to the NMC website to learn how you can get a current registration and PIN number, which are both very important and required to be able to work as a nurse in the UK.
While NMC registration is an integral part of the process, ultimately what the deciding factor is getting a visa. In many cases, you will have to enroll in a nursing course to have the necessary skills to work in the UK.
You should enroll in these courses before even stepping foot in the UK. Once enrolled though, and now being in the country, you can still work even while you're learning. You can initially work as a Healthcare Assistant.
Another important thing is proficiency in English. This is expected, since you will be working in a country that basically only speaks English. As such, you will need to take English tests, the IELTS, to prove that you can understand the language and communicate verbally or in written form with confidence and precision.
The IELTS test consists of four parts, listening, speaking, writing and reading, and to pass the test, you should have a minimum overall score of 7.0. In general, the application process to work as a nurse in the UK is quite lengthy, so you have to plan in advance and set a long term time frame to be successful.
There you have it. These are the 5 reasons why you should not work as a nurse in the UK. Clearly, this a subtle satire of a video, and the main point is that the UK is a really great country to work as a nurse.