The negative effect of China's one-child policy has turned out to be an unexpected blessing for overseas Filipino workers (OFWs), with the predicament our labour force is experiencing in the Middle East at present, as shared in a report by Business Mirror.
ALSO READ: Israel to Offer 5,000 Hotel Jobs to Filipinos Soon
According to Budget Secretary Benjamin E. Diokno, the Republic of China and the Philippines will be entering a government to government (G2G) agreement on labour exports, which will provide around 10,000 jobs for OFWs from the private sector in China.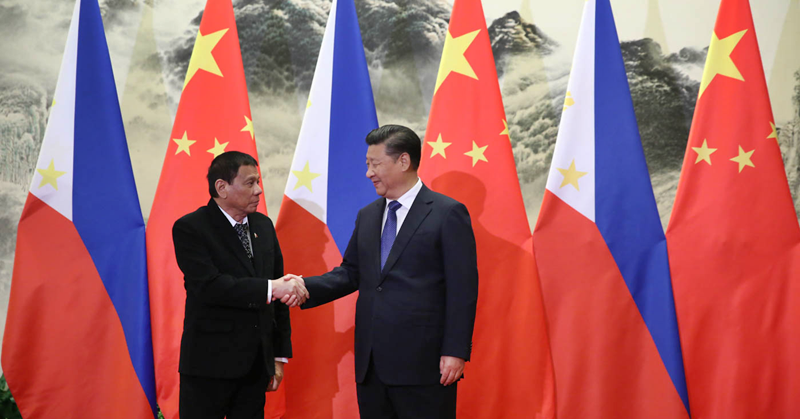 DBM Confirms PH-China Agreement to Employ 10,000 OFWs
Diokno cited that this economic benefit was secured through the Philippines' reinforced ties with the global superpower, as well as the state visit of Chinese state head Xi Jinping this week.
The budget secretary explained that China has shown willingness to hire Filipinos, in response to the labour situation and the looming exodus of OFWs from the Middle East. As far as talks are concerned at this point, the arrangement will be intergovernmental (G2G), so there would be no third parties involved in the process.
Furthermore, the impact of the republic's one-child policy has set up a situation for China to consider using the surplus labour in the Philippines.
With the goal to sustain China's development, the government will need to hire more workers, to which Chinese firms have expressed willingness to offer higher compensation. Diokno further shared that there is an ongoing talk pre-empting a shift of labour from those working in Hong Kong to China because of the more competitive salary package and work benefits.
Citing on the other benefits from the partnership between the Philippines and China, Diokno identified employment and technology, to which the entry of the third telco player in the country, Mislatel, is a testament to.
Furthermore, a boost in trade relations is also to be expected, especially since China is one of the country's top trading partners.
This certainly is good news for our OFWs and the Philippines in general. More work and more opportunities to earn for our families will certainly cause a positive impact on our economy and overall performance as a nation. It's great to see how our government has established more open doors for everyone to benefit from.
ALSO READ: List of OFW Programs Launched During Duterte Administration