Overseas Filipino Workers (OFWs) can benefit a lot from loans, especially ones that are made to fit their needs. In this case, a CIMB Bank OFW Loan can help. The bank's OFW Loan program makes it easy and quick for customers who qualify to get money. This way of getting money will help in the following ways.
Look into a few different banks and compare the different loan plans they offer to find one that fits your needs and preferences. If you do this, you will be able to find something that fits your needs, whether you want credit for a house, a car, or a business.
If you want to keep your credit score good, you must understand the terms and conditions of any loan program you want to apply for. If you can't meet these requirements, it may be harder for you to get money from the same or other organizations in the future. This shows how important it is to follow the rules.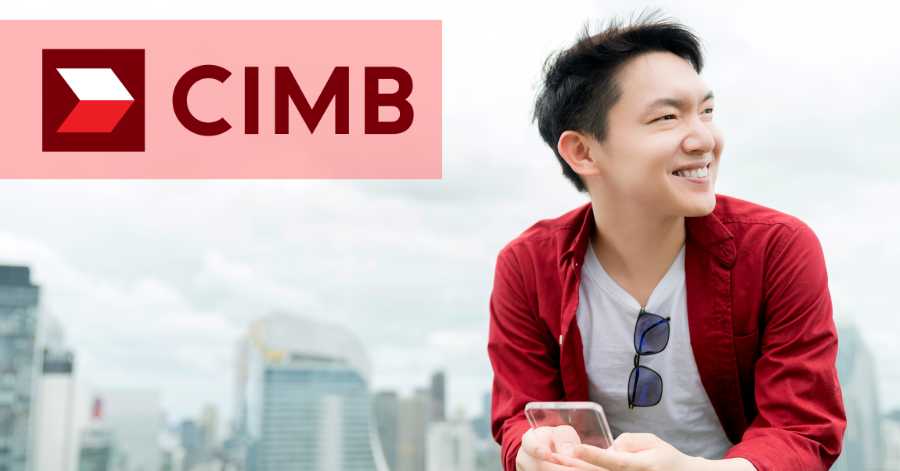 By providing cutting-edge digital banking services and solutions, CIMB Bank Philippines hopes to assist all Filipinos in improving their quality of life and accomplishing the objectives they have set for themselves. Since it first opened its doors in December 2018, CIMB Bank has been able to effectively onboard 5.6 million clients.
CIMB Bank has become one of the leaders in the country when it comes to digital banking products and services as a result of the bank's resolve to provide Filipinos with the information and tools they required to make better and more intelligent financial decisions. In just a little less than three years, it has been awarded a total of 75 outstanding worldwide accolades, one of which is the Best Digital Bank 2021 award from the Global Banking and Finance Review.
The newest member of the CIMB Group, which is one of the most important banks in ASEAN and is present in more than 16 global markets, is the CIMB Bank Philippines. This makes the CIMB Bank Philippines the most recent addition to the CIMB Group. Because CIMB Bank PH has recently opened its doors, the CIMB Group is now able to expand its customer base and alter the banking practices of Filipinos.
And here's how a CIMB Bank OFW Loan works for all consumers:
Here's Why You Should Get a CIMB Bank OFW Loan
CIMB Bank is an all-digital bank that helps you reach your life goals by giving you financial products and services. CIMB offers more than just savings accounts. They also have a personal loan product that can be tailored to meet different needs. Learning how to apply for a CIMB loan can help you get a loan of up to 1 million.
Obviously, there are times when a single personal loan would be the perfect solution to your financial problems. It could be a lifesaver in times of unforeseen personal crisis, such as when you need to replace vital things because of a natural disaster, make necessary repairs to your home, or pay other unexpectedly large costs.
To be more particular, it offers a competitive interest rate for such an uninsured personal one. Moreover, it is available. It has the lowest interest rate when compared to a number of other financial institutions. Its monthly additional interest rate falls anywhere in the range of 1.12 percent to 1.95 percent, which translates to 24 percent, 30 percent, or 36 percent on an annual basis depending on the length of the contract.
Advantages of Applying for a CIMB Bank OFW Loan
With its low-interest rate, the CIMB Bank Personal Loan is seen by many as one of the best deals on the market right now. For one thing, the bank's terms are flexible. You don't need a co-borrower as long as you can prove that you can pay back the loan.
No processing fees
Low effective monthly interest
Flexible monthly payments
Get a loan from CIMB Bank today and get the money you need for your business, your monthly bills, or other unexpected costs.
CIMB Bank OFW Loan Program
This post will talk about the CIMB Bank personal loan, which is one of the most common bank loans in the Philippines. It's possible that you found it while searching online for other ways to borrow money.
CIMB Bank Personal Loan Program
The CIMB Personal Loan is a fully digital personal loan that lets you borrow between 30,000 and 1,000,000 and pay it back over a period of 12 to 60 months.
Features:
All-Digital Loan Application: Applying for a loan will be easy and all done online, just the way it should be.
Convenient and Seamless Application Process: You can apply in as little as 10 minutes with a valid ID and a paystub.
P1M maximum loan amount: You can get a loan for any amount between P30,000 and P1,000,000, and the term can be anywhere from 12 to 60 months (multiples of 12 months)
Instant disbursement: Get the money sent right away to your CIMB Bank Savings account or within 1-2 banking days if you want it sent to another bank account.
What can I use a CIMB Bank Personal Loan for?
Personal loans from CIMB Bank are flexible ways to get the money that can be used in a number of ways, some of which are listed below. There is also talk about how these loans could be used in other ways.
Expansion of a Business
The CIMB Bank Personal Loan can help if you want to start a business and need a lot of money at the beginning. If you already have a business, you can use the money from the loan to buy more stock.
Home Renovation
Do you want to get more money for your house when you sell it? Do you need more space in your home because your family is getting bigger? Or, has a hurricane or other natural disaster damaged your home and you need to fix it?
It's possible that the money from your personal loan from CIMB Bank will be enough to help you fix up your home.
Personal Development
You might be going back to school or thinking about taking a baking class so you can open your own bakery one day. You can pay for school or other things that will help you grow as a person with the money from your CIMB Bank personal loan.
Education
If the date when your children's tuition is due doesn't line up with when you get paid, you can get a loan from CIMB Bank to cover the cost. Also, you can use any extra money from your loan to buy books, school supplies, and other things that will help your kids learn.
Debt Consolidation
Most people agree that if you can help it, you shouldn't pay off one loan with another. ING's personal loan, on the other hand, makes this method possible. You could use the money to pay off a high-interest loan that you already have. In this case, all you have to do is pay back the loan from ING. Because the loan product has low-interest rates, you will be able to save a lot of money on interest.
Planning and holding a wedding is not a cheap thing to do. If you want to make your budget go further, a CIMB Bank Personal Loan could give you a lot of money that you could use to pay for your wedding.
Unexpected Problems and Emergencies
Has someone in your family been taken to the hospital? Does your car, which you need to make money, give you any trouble? The CIMB Bank Personal Loan will always be there for you when something unexpected comes up.
Note: Keep in mind that the CIMB Bank Personal Loan is flexible, so you can use the money for whatever you want. But be very careful with how you spend the money. Money that was borrowed shouldn't be used for shady deals or things that are against the law.
Eligibility
Any Filipino living and working in the Philippines who meets all of the following requirements can apply for a CIMB Bank personal loan:
Individuals aged 21 and above
Applicant must be no older than 65 upon loan maturity
Applicant must be a Philippine citizen and a non-US person
Applicant must have a Philippine mailing address and an active Philippine mobile number
Applicant must have a minimum gross monthly income of ₱15,000
Applicant, if employed, must be tenured for at least 6 months, or 1 year of continuous employment, unless employed in the top 15,000 corporations
Applicant, if self-employed, must be operating for at least 1 year
Personal loans from CIMB Bank can be taken out by anyone who meets the above requirements. But the CIMB Bank personal loan is best for people who want to reach a financial goal and have a steady source of income.
How to Improve Your Chances of Getting a CIMB Bank Personal Loan
Build a good credit score and keep it up: Your credit score is a reflection of how you have used credit in the past, and it has a big effect on whether or not you can get personal loans. If your credit score is low, you should try to raise it to improve your creditworthiness and make it more likely that personal loans will be given to you.
If you still owe money for things like loans or credit cards, you should pay them off. Before you apply for a personal loan, make sure you've paid off as much of your past debt as you can. This includes paying off any loans and credit card bills that are still due. Your ratio of debt to income will go down because of this. If you have less than 60% of your income going toward debt, your chances of getting a new loan will go up.
You shouldn't apply for a bunch of loans at the same time: If you apply for more than one loan at the same time, it could mean that your credit report will show more hard inquiries. You will also give potential lenders the impression that you are eager to get credit. This could make it hard for you to get a personal loan, which would hurt your credit score even more.
Keep your employment secure: If you've changed jobs a lot in the past, potential lenders may be worried about how stable your income is and decide not to give you a personal loan. But if you have worked for a reputable company for more than a year, most lenders will see you as a trustworthy borrower and approve your request for a personal loan right away.
Requirements
If you meet the eligibility criteria, then it's time to prepare the CIMB loan requirements.[1] Here are the things that you'll need to submit.
Valid ID
Driver's license
Passport
Professional Regulation Commission (PRC) ID
Social Security System (SSS) ID
Unified Multipurpose ID (UMID)
Postal ID
COMELEC Voter's ID Card
Proof of Income
If you're employed or unemployed, you'll have a different set of income documents to provide.
For employed loan applicants – Any of the following: latest one-month payslip, Certificate of Employment, or BIR Form 2316/1700
For self-employed loan applicants – DTI and SEC registration of your business, Mayor's Permit, and latest six months bank statements of a business or of the owner or BIR Form 1701
Disbursement Account
Provide an active bank account where the loan proceeds will be disbursed. Also, a disbursement fee of 1% will be charged on non-CIMB Bank savings accounts.
Stable Internet Connection and Good Lighting
A strong internet connection and good lighting can help quickly upload documents and get the perfect selfie during the virtual verification process of the loan application.
How to Apply for a CIMB Bank Personal Loan
CIMB Personal Loan Application Steps (New Borrowers)
You can get the CIMB Bank PH app for your phone from either the Google Play Store or the App Store.
Tap Create an Account on the page where you sign in.
Then click I Need a Personal Loan.
Give the necessary information, such as your personal information, the amount you want to borrow, and how long you want the loan to last.
Read the rules and terms. Tap Next if you agree. If you don't agree, tap Leave Application.
If you agree and keep going with your CIMB personal loan application, you'll be asked again for more information, such as emergency contact information and information about where you work.
If you agree to the terms of the loan, you can sign it with your digital signature.
Choose your disbursement method.
Next, provide your income documents.
Proceed with the Virtual Verification.
When your CIMB personal loan application is approved, you will get an email with the loan contract.
For Current Borrowers
Users who obtain an UpSave, Fast Plus, or Fast account are referred to here. In this way, the following sequence is available to them:
To access your account, use your mobile app.
Click Product on the homepage.
Select a Personal Loan.
Fill in the blanks with the information needed.
Choose your preferred size and period.
If you agree to the terms, click Next. Click Leave Application if you don't agree.
You'll be asked for further information when you accept and select the Next button. Then, make sure to include both your work and emergency contact information.
Please provide the digital signature as well.
Please show proof of your income.
Choose a loan-receiving method.
Proceed with the Virtual Verification process.
You will receive a confirmation email along with your contract after your application has been approved.
Tips when Applying for a CIMB Bank OFW Loan
1. Go to the bank with any questions or concerns you might have so you can decide quickly.
If you take the time to write down the problems you are having with this method and talk to the bank agent about them, you will find that this method is much easier to use.
2. Use the loan calculator before you fill out the form.
If you use the loan calculator tool, which is available to all bank customers, you can see a picture of what your monthly payments will be.
3. It's important to get ready before applying for a loan.
Make sure you know that you should only borrow the amount of money you need, not the amount you want to spend.
4. Before you call a bank, make sure you have all the paperwork you need.
This not only makes the process easier but also gives you more time to work on tasks that need to be done in the next few days and weeks.
Before taking out a personal loan, it's in your best interest to take your time, think carefully about all of your options, and make a choice based on what you know.
Frequently Asked Questions:
1. Can I apply for a CIMB Personal Loan via GCash?
Yes. You are able to apply for a CIMB Personal Loan through GCash using your GCredit account. However, in order to be eligible, you need to have a GCash account that has been properly confirmed.
2. What is the interest rate for CIMB Personal Loan/GCredit?
The interest rate on a GCredit might range anywhere from one percent to five percent per month.
3. Will my GScore affect my CIMB Personal Loan application?
No. Your GScore will not be considered in any way by CIMB in regard to your application for a personal loan. Nevertheless, this will have an effect on how your GCredit application is processed. Your GScore, which is a trust rating based on how you use GCash, will be used to determine both the maximum loan amount that you are eligible for and the interest rate that you will be charged.
4. How much can I borrow from GCredit?
Using GCredit, you have the ability to borrow up to 10,000 PHP.
5. How is Revi Credit different from the CIMB Personal Loan?
In addition, CIMB offers a product known as Revi Credit. It's a line of credit with a revolving balance that's only available to a select few customers. You have the ability to borrow up to PHP 250,000 through CIMB's Revi Credit at an interest rate that is as low as 1% per month. Depending on what you require, you can use your Revi Credit to either acquire cash or a term loan. Both options are available to you.
6. What is a CIMB Personal Loan revision?
A changed loan can have an effect on the maximum amount of money you can borrow or the length of your loan. When the credit underwriter believes that your monthly income is much lower than the amount that you disclosed, the likelihood of a loan revision occurring increases significantly. Sign your electronic signature and continue with the application for the loan if you agree to the updated terms of the loan.
7. How do I check the status of my CIMB Personal Loan Application?
If your request for a loan is successful, you will be notified through email and a push notification on the phone you registered with the service. When you check in to the CIMB Bank PH app, in addition to the fact that your loan is in the process of being disbursed, you will also notice a message that says "Success" shown on the screen.
In addition to that, you need to check the email address that you registered with for the loan contract. New CIMB customers are required to validate their email address in order for the contract to be provided.
8. What is the CIMB Personal Loan disbursement process?
During the application process, you will be given the opportunity to select the form of loan disbursement that best suits your needs. If you requested that the proceeds of the loan be placed into your CIMB account, then the bank will carry out those transactions as soon as the loan is approved. If you specified a different bank account, the loan amounts will be deposited there within two business days (Monday through Friday).
9.  What should I do if my CIMB personal loan application is rejected?
If your application is not accepted by CIMB, you may want to look into their other lending options, such as Revi Credit and GCredit. You also have the option to delay your application for a CIMB Personal Loan for a period of three months.
10. How can I cancel my CIMB Personal Loan application?
To withdraw your request for a loan, access the Loan Summary screen and select the Leave Application option from the drop-down menu. The application will be cancelled as a result of this action. Your application for a loan can still be cancelled up until the point where it is approved.
11. What's the CIMB Personal Loan late payment charge?
The amount of the late fee is either five percent of the total amount that is still owed or three hundred pesos, whichever is greater. This fee will be assessed to your account three days after the payment deadline for your loan.
Summary
If you find yourself in a financial crunch and need solid financial aid, put CIMB Bank on your shortlist of potential lenders to approach. Because of its reasonable interest rates, the CIMB Bank Personal Loan is one of the greatest loan products on the market today.
You'll see that a CIMB Personal Loan is another simple and convenient method to borrow money for an emergency now that you know how to apply for one. You don't have to leave your house to apply for a loan, and the process is quick. This is due to the fact that the CIMB personal loan application and approval process is entirely electronic.
Because the loan amounts are large enough, you can use the money for a variety of purposes, including property repairs, debt consolidation, coping with an emergency, developing your business, and more. You can also use the funds for these purposes.
We hope that reading this guide on how to apply for a CIMB Bank OFW loan will boost your chances of being approved.
A CIMB Bank OFW Loan can be used to buy a house or start a business. This type of loan application is a simple process that will not take up much of your time, and it is not required if you can meet all of your other responsibilities on schedule.
Customers of financial institutions like banks and other types of financial corporations are given a great deal of leeway and flexibility in terms of the many different kinds of loans and the amounts of money that can be borrowed from them. This applies to both the types of loans and the amounts of money that can be borrowed. Because of this, a wide range of alternatives relating to the loan is now available to you. After reading this article, you may come to the conclusion that additional lending products or services pique your interest and become convenient possibilities that are worth giving some thought. If this is the case, you need to keep reading since the information can turn out to be very significant.  Simply read further about these loans.
Contact Information
CIMB (PHILIPPINES) Main Office
Address: Ground Floor ORE Central 9th Avenue corner, 31st Street, Taguig, 1634 Metro Manila
Website: www.cimbbank.com.ph/en/home.html
Email:  hello@cimb.com
Google Map Location: