Overseas Filipino Workers (OFWs) might benefit substantially from loans, particularly those suited to their specific circumstances. This is where a Citibank OFW Loan can help. The bank's OFW Loan program offers qualifying consumers quick and easy access to cash. Here's what you can expect from this financing scheme.
Investigate several financial institutions and evaluate the various loan programs that they provide in order to choose one that satisfies your requirements and preferences. If you do this, you will be able to find something that meets your needs, whether you are looking for finance for a house, an automobile, or a business.
If you want to avoid damaging your credit score, it is critical that you have a solid understanding of the conditions and parameters of any loan program that you are considering applying for. If you are unable to meet these conditions, it may be more difficult to obtain funding in the future from the same or other institutions, highlighting the need for compliance.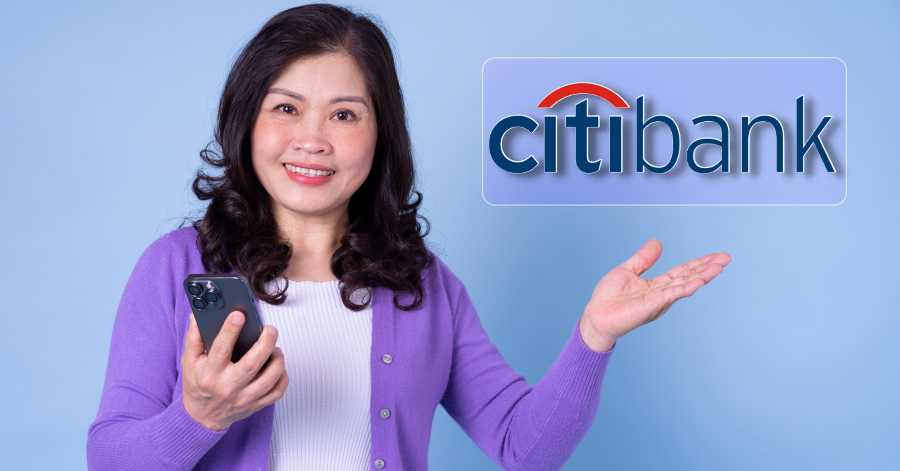 Applying for a Citibank Loan for OFWs
Overseas Filipino Workers (OFWs) can apply for a Citibank OFW Loan to cover hospital bills, your child's tuition, or establish a business.
Citibank was established in July of 1902 and has been around ever since. Citi Philippines has grown to become one of the largest international commercial banks operating in the country. The bank provides financial services to both major Filipino businesses and average Filipino consumers. Retail loans, lifestyle convenience goods, and consumer branch services have been supplied by it to customers for a significant number of years.
Personal loans are also available. On the other hand, just as with any other loan, you need to spend some time thinking about whether this is the most suitable choice for you.
And here's how a Citibank OFW Loan works for all consumers:
Here's Why You Should Get a Citibank OFW Loan
Personal loans are available from Citibank to Filipinos and local resident foreigners between the ages of 21 and 65. All that is required of them is to demonstrate that their address is supported by official billing papers.
You are required to have a reliable source of income with a minimum annual salary of P250,000. This is a mandatory requirement. A credit card is another thing you need to have in order to qualify. In contrast to the requirements of most other personal loan providers, Citibank mandates that the applicant have a primary credit card that they have been using for at least a year before applying for the loan. Even if you've just had your Citi Card for half a year, the bank will still consider your application if you have one of their credit cards.
Advantages of Applying for a Citibank OFW Loan
Citibank satisfies the requirements of its customers with a service that is both simple to use and focused on the needs of the consumer, as shown by the following:
Submission of an Application for a Personal Loan Online Made Simple
Personal loan applications can be submitted to Citibank online in a couple of minutes by potential borrowers. The application process for a Citi personal loan can be finished online in a matter of minutes without requiring you to leave the comfort of your own home. There will be no need for you to wait in line at the bank or make multiple trips back and forth to retrieve the necessary paperwork.
If you want to apply for a Citi personal loan online, all you have to do is go to the Citibank website and fill out an application form. After that, you will have to go through a verification process that consists of having a conversation over the phone with a Citi sales representative and sending an email including all of the required paperwork.
Quick Approval in Just One Day for Your Personal Loan.
After receiving all of the necessary documents, Citibank can process an application for a personal loan in as little as twenty-four hours. When it comes to approving a personal loan, some banks demand significantly lengthier processing timelines, which can range anywhere from five days to three weeks.
The money from Citi personal loans is also distributed quite swiftly. You have the option of having the amount of your loan deducted from your bank account or having it sent to you in the form of a manager's check. Your loan proceeds will be disbursed as soon as you have provided a Loan Disclosure Statement that has been signed by you and checks that have been postdated for your monthly loan repayments.
When you're in a pinch for cash, having access to a loan approval process that moves fast can make all the difference. It is not necessary for you to bother with making a number of phone calls in order to determine the current standing of your application for a personal loan.
The Interest Rates Are at All-Time Lows
Citibank has one of the most affordable interest rates for personal loans among local financial institutions. If you have a low interest rate on your Citi personal loan, you will pay less interest overall on the loan. You will come out ahead financially as a result of this throughout the duration of your loan.
There is not a loan that requires collateral.
With a Citi personal loan, you won't need to provide any collateral or a guarantor in order to get the cash you need.
A significant amount of the money is borrowed to finance significant expenditures.
You can borrow up to PHP 2 million from Citibank to cover a significant expense, such as the cost of remodeling your home, buying a car, paying for medical care or college, starting a business, or paying for tuition.
There is flexibility in the payment terms, which can go up to five years.
Personal loans from Citi can be repaid in monthly increments of 12, 24, 36, 48, or 60 years, depending on the borrower's preference. When compared to other companies that offer personal loans in the Philippines, Citibank offers the longest maximum repayment duration of five years. The majority of financial institutions set a maximum of 36 monthly payments for the repayment of personal loans.
It is wonderful to have the option of paying off a personal loan over a longer length of time if you find yourself in a position where you need to lower your monthly amortization owing to budgetary restrictions. Utilize the personal loan amortization calculator provided by Citi to calculate the time period during which you will be able to make the most progress in paying off your loan.
Citibank OFW Loan Program
In this article, we'll get into the details of the Citi personal loan, which is one of the most popular bank loans in the Philippines. It's possible that you stumbled upon it when looking for other ways to borrow money online.
Citibank Personal Loan Program
Personal loans are available from Citibank, and you may submit an application to receive fast money for a variety of purposes.
What can I use a Citibank Personal Loan for?
Citibank's personal loans are flexible financial solutions that can be put to a number of uses, some of which are mentioned below. Other possible applications for these loans are also discussed.
Expansion of a Business
The Citi Personal Loan can be of assistance to you if you are going to launch a company and require a sizeable amount of startup capital. If you already have a business that you are operating, you can put the money from the loan toward expanding your stock of goods.
Home Renovation
Do you want to get more money out of the sale of your home? Is your family becoming bigger, to the point where you need more space in your home? Or do you need to have repairs done to your house after it was damaged by a hurricane or another natural disaster?
It's possible that the funds you receive from the personal loan from Citi will be sufficient to assist you in making renovations to your home.
Development of Oneself
You might be a student who is going back to school, or you might be thinking about taking a baking class so that you can own your own bakery someday. You can utilize the money from your Citi personal loan to pay for your tuition or fund any other pursuits that relate to your personal development.
Education
If the due date for your children's tuition doesn't match your pay period, you can get a loan from Citibank to cover the cost of these charges in the event that it occurs. In addition, the excess funds from your loan can be put toward purchasing books, school supplies, and other educational items for your children.
The Consolidation of Debt
It is a commonly held concept that you should avoid paying off one debt with another one if at all possible. This strategy, however, is feasible thanks to the personal loan offered by Citibank. You may use the money to pay off an existing loan with a high-interest rate in its entirety. In this manner, the loan from Citibank will be the only one that you will be responsible for repaying. Due to the loan product's low interest rates, you will have the opportunity to save a significant amount of money on interest.
The planning and execution of weddings are not cheap endeavors. If you are wanting to add some dollars to your budget, the Citi Personal Loan could provide a substantial amount of money that could be used to cover your wedding expenses in a sufficient manner.
Unexpected Problems and Emergencies
Is there a member of the family who has been admitted to the hospital? Is the car that you rely on for your livelihood giving you any trouble? You can always trust the Citi Personal Loan to be there for you through these unexpected events.
Note: Remember that the Citi Personal Loan is multipurpose, so you can spend the loan funds however you see fit. However, spend the money with extreme prudence. Do not use borrowed funds for shady transactions or unlawful activities.
Features:
Loan amount: PHP 100,000 to PHP 2 million
Loan terms: 1 to 5 years
Monthly interest rate: 2.42%
Average annual contractual rate: 26.9%
Disbursement fee: PHP 1,750
Documentary Stamp Tax (DST): PHP 1.50 per PHP 200 of the loan amount
Effective annual interest rate: 32.05% for a loan worth PHP 200,000 at 36 monthly repayments  (inclusive of monthly interest charge, disbursement fee, and DST)
Monthly late charge: PHP 500 or 6% of the overdue amount, whichever is higher
Closure handling fee: 4% of the unbilled principal component of the loan that is prepaid
Eligibility
You are at least 21 to 65 years old.
You are a Filipino resident or a local resident foreigner with a valid Philippine billing address.
You have a Tax Payer's Identification Number (TIN).
You are a principal credit cardholder.
Have a minimum gross annual income of Php 250,000.
Requirements
General
One (1) valid government-issued ID with photo and signature.
For employed:
Latest complete 1-month payslip issued within the last 2 months (Note: If you receive two or more payslips in a month, please submit all of them); or
Certificate of Employment with Salary issued within the last 2 months; or
Latest ITR with BIR stamp (Note: ITR that was issued in 2020 will only be accepted until June 30, 2022)
For self-employed:
Latest income tax return of your business (Form 1701) – all pages; AND
Latest Audited Financial Statements of the business with independent auditor's report and balance sheets and tax receipt with bank stamp – all pages
Duly accomplished application form Fill out online, Download Form.
Foreign Nationals:
Please submit a photocopy of either of the following:
Valid passport or ACR, AND
Any of the following proofs of local residency:
Immigrant Certificate of Residency (ICR)
ACR I-Card with Visa status "Permanent", otherwise, should be valid for more than 1 year
Visa and Work Permit/Alien Employment Permit (AEP) with the validity of more than 1 year
Special Resident Investors (SRIV)
Special Resident Retirement Visa (SRRV)
For Top 2000 companies, employment contract or letter from Company HR printed on company letterhead with name, position, and confirmation of term.
How to Apply for a Citibank Personal Loan
Once you have confirmed that you are eligible for a personal loan from Citibank, that you satisfy all of the requirements, and that you are able to afford the monthly payments, you are ready to move forward with your loan application with Citibank. The process is going to be much simpler than you anticipate.
To assist you in completing your application for a personal loan from Citibank, the following is a step-by-step guide.
Visit the website for the Citi Personal Loan Online Application and fill out the simple application form that can be found there.
Your application will be confirmed once you receive a call from a Citi sales officer the next business day.
Please contact loans.ph@citi.com with any inquiries or to submit the required paperwork.
Tips when Applying for a Citibank OFW Loan
1. Visit the bank with questions or concerns so you can decide fast.
If you take the time to write down the challenges and concerns you have with this process and bring them up with the bank representative, you will find that navigating this procedure is much simpler.
2. Use the loan calculator before applying.
You will be able to determine your monthly installments by viewing a graphical representation of what those payments will be if you use the loan calculator tool, which is available to all bank customers.
3. Preparation is key when applying for a loan.
Make sure you are aware of the fact that it is more prudent to borrow only the amount of money that you require as opposed to the amount that you would want to spend your money on.
4. Before contacting a bank, ensure you have the required documentation.
This not only makes the method more straightforward, but also frees up more of your time to spend on activities that need to be finished in the next days and weeks.
Before committing to any personal loan, it is in your best interest to take your time, carefully consider all of your options, and make an informed decision.
Frequently Asked Questions:
1. The Citi Personal Loan Online Application system is not working. What should I do?
Clear the cache on both your browser and your device, then try applying for a Citi loan online again if you consistently get an error message saying there was a problem with the system. You might also try switching to a different web browser or using a different device.
2. How can I improve my chances of Citibank's 24-hour approval?
Although Citibank does approve certain loan applications within twenty-four hours, the bank does not guarantee that this will be the case for all applicants. The speed with which you are allowed for a personal loan from Citibank is decided by a number of factors, including whether or not the paperwork you provided are comprehensive and the result of the bank's credit evaluation.
To hasten the processing of your application for a personal loan from Citi, the following steps should be taken before, during, and after the application process:
Check both your credit report and your credit score. Because of this, you will need to put in greater effort and spend more time before completing your application for a personal loan from Citi. The alternative, which is wasting time and effort applying for a loan that will be denied due to a poor credit score, is considerably better than checking your credit score and report, which can be done for free.
Check your Citi personal loan application form again to ensure that there is no information that is missing or that is contradictory. It is required that every field that is required be filled out.
Make sure that all of your documentation has been filled out.
Your papers need to be sent to Citibank by 5:00 p.m. Monday through Thursday (except for a day before a holiday). Documents that are received by the bank on a Friday or the day before a holiday will be processed on the next business day.
3. How can I check my Citi personal loan application status?
In most cases, Citibank will be the first financial institution to get in touch with you to confirm the approval of your application. If your request is approved, the bank will make the necessary arrangements to distribute the amounts you requested.
Call the Citi personal loan helpline (available from 8 a.m. to 9 p.m. every day) to check the status of your Citi personal loan application if you haven't heard back from Citibank after a few days has passed and you haven't received a Citi personal loan.
Using your CitiPhone, you may check on the status of your application for a personal loan from Citi by following these steps:
Dial (02) 8995-9999.
Enter your 16-digit Citi credit card number.
Press *2.
Press 3 and then 0.
4. How will I receive my loan proceeds?
When your application for a personal loan with Citibank is approved, you will receive a second phone call from the bank to settle the details about the release of the loan amount.
The following options are available to you in order to get the proceeds from your Citi personal loan:
Manager's check, which you can either collect up at a Citi office or have shipped to your billing address if you want.
Transfer of funds to the bank account that you have selected.
In addition, the financial institution will request that you read and sign a Loan Disclosure Statement (DS). Additionally, make sure you are prepared to hand out post-dated checks or post-dated coupon payments for the monthly loan payments in accordance with the schedule that is described in the DS.
Once Citibank receives the signed DS and PDCs, the funds will be released to you so that you can withdraw them. It is essential to keep in mind that the accepted borrower will be the only one who will be able to get the proceeds from the loan; the money will not be given to any other individuals.
According to Citibank, the normal time it takes for customers to receive their loan amount is between seven and twelve calendar days (after receiving a call from the bank).
5. Can someone else receive the Citi Personal Loan proceeds on my behalf?
You have the option of putting someone else in charge of receiving the money from the loan by having them sign a special power of attorney (SPA) or utilizing another way. This particular setup is not allowed by Citibank, which is a shame. Because you are applying for the loan, the money will only be given to you. This is for your protection.
6. How should I pay for my Citi Personal Loan?
As a form of the loan payment, Citibank will only accept post-dated checks. When the funds for the loan are finally disbursed, eligible borrowers are required to provide PDCs to cover the monthly payments.
7. When will my loan payments start?
After receiving your personal loan for the first time, the beginning of the second month will mark the beginning of your first equated monthly installment (EMI). For instance, the first of the month of March is when the monthly payments on a loan that was approved in January will begin. Always be sure to stay on top of the due date to avoid incurring any late fees.
Summary
Put Citibank on your shortlist of potential lenders to approach if you find yourself in a financial bind and in need of solid financial assistance. The Citi Personal Loan is among the best loan products available on the market today because of the competitive interest rates it offers.
In addition, because the loan amounts are high, you can use the money for a wide variety of things, such as fixing up your house, consolidating your debt, dealing with an emergency, expanding your business, and many other things.
May this guide in applying for a Citibank OFW loan aid you in boosting your chances of securing a loan.
The money that is made available by a Citibank OFW Loan could be invested in real estate or used to launch a business in the future. The application for this kind of loan is a straightforward process that won't consume a significant amount of your time and isn't necessary if you are able to fulfill all of your other commitments on time.
When it comes to the many different kinds of loans and the amounts of money that can be borrowed from them, financial institutions such as banks and other forms of financial corporations offer a great deal of leeway and flexibility to their customers. This opens you up a wide variety of options with regard to the loan. After reading this article, you might find that other lending products or services capture your interest and become handy options worth considering. You should keep reading if this is the case since it could be very important. Simply read further about these loans.
Contact Information
CITIBANK (PHILIPPINES) Main Office
Address: 34th St, Taguig, Metro Manila
Trunkline: 8995 9999
Google Map Location: