Overseas Filipino Workers (OFWs) can profit greatly from loans, particularly those tailored to their specific circumstances. This is where a Maybank OFW Loan can help. Through their OFW Loan program, the bank offers to provide qualifying customers with rapid and easy access to cash. Here's what you can expect from this loan program.
To choose a loan program that meets your needs and circumstances, look into numerous financial institutions and compare their offers. If you do this, you will be able to find something that matches your needs, whether it is for financing a house, automobile, or business.
You must comprehend the terms and characteristics of any loan program you are considering to avoid hurting your credit score. Failure to meet this requirement may make future funding from the same or other institutions more difficult, highlighting the need for compliance.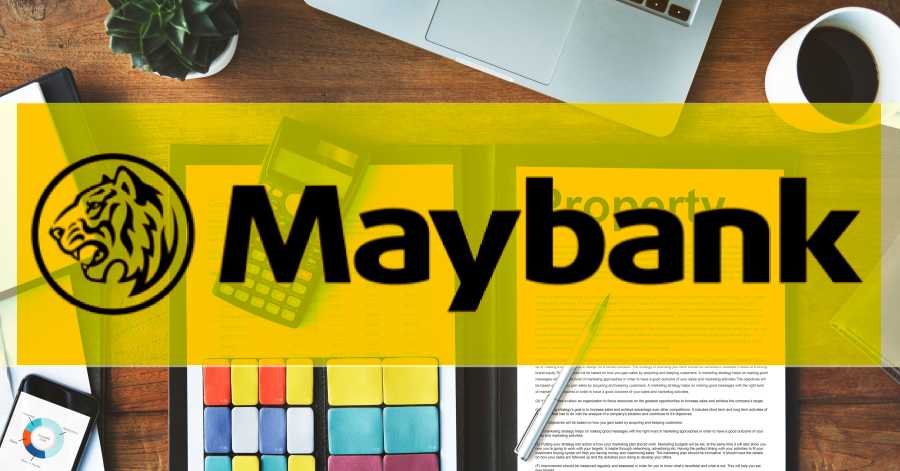 Applying for a Maybank Loan for OFWs
Overseas Filipino Workers (OFWs) are eligible to apply for a Maybank OFW Loan to pay medical bills, tuition, or to start a business.
Maybank is a universal bank that can be found in many of the nations that make up the Association of Southeast Asian Nations (ASEAN). According to Brand Finance in the year 2020, it is anticipated to be one of the most valuable banks in the region. Maybank is not only one of the largest banks in the region, but it also offers a comprehensive selection of financial services and products.
Maybank Personal Loans are available to customers with a minimum monthly gross income of 25,000 pesos in order to qualify. It is possible to use this kind of loan to finance their immediate requirements. It is possible to get accepted for up to one million pesos, and the repayment period ranges from 12 to 36 months.
And here's how a Maybank OFW Loan works for all consumers:
Here's Why You Should Get a Maybank OFW Loan
If you are seeking a financial partner who can provide you with the greatest experience possible, making the choice to work with a financial institution that is well-known for the high quality of service it provides as well as the new products it creates is a wise choice. In addition, it is advantageous to have a financial institution that operates inside the region and is also present in numerous nations.
The Maybank Personal Loan is the correct solution for you if you are seeking a trustworthy and safe financial partner to work with. This financial institution is able to offer you the required resources as well as the security that you require.
Advantages of Applying For a Maybank OFW Loan
Maybank provides a user-friendly and customer-centered service to meet its clients' needs, as proven by:
Interest rates are extremely competitive.
Loan payback conditions that are flexible.
Loan processing is quick and easy.
Asia's most successful, reputable, and largest bank brand.
Types of Maybank OFW Loan
Maybank OFW Loan programs include personal, housing, and auto loans.
The paragraphs that follow go into additional detail regarding each Maybank OFW Loan program's characteristics, requirements, the application process, and perks.
Maybank Personal Loan Program
Maybank offers a personal loan, which you can apply for to get immediate funding for various purposes.
Features:
Benefits:
Up to 1 million loanable amount
Flexible payment terms of up to 36 months
A competitive add-on rate per month, one of the lowest in the market!
Flexible loan amounts. Finance whatever you need with loan amounts ranging from PHP50,000 to PHP1,000,000. However, please keep in mind that the desired loan amount is subject to approval based on a number of variables, including your credit score and annual income.
Loan terms. Choose a flexible payment plan that fits your budget, such as 12, 18, 24, or 36 months.
Fast approval. Loan applications may be accepted within 5 to 10 days because no collateral is required for this loan.
Eligibility
You must be a Filipino citizen, at least 23 years old, and no older than 65 when your loan matures.
Your residential and business addresses should be in one of the bank's service areas.
You should have three active contact numbers: your home landline, your office or business landline, and your cell phone.
If you are employed locally, you must have been with your current employer for at least two years and earn a minimum wage of Php 25,000. Your company should be one of the top 7,000 in the Philippines.
If you are a professional or self-employed person, you must have worked in the same profession or business for at least three years. As a business owner, you must have been in existence for the past three years, with at least two consecutive years of profitability; an average monthly income of Php 200,000; and your company must be registered with the DTI or SEC.
Requirements
General
Salaried employees: Must have worked for the current employer for at least two years (must be one of the top 7,000 corporations in the Philippines). Monthly gross revenue of PHP25,000 is required.
Professionals or Self-employed: Must have worked in the same industry or profession for at least five years. The company must have been in operation for at least five years and has been profitable for at least two years in a row, with an average monthly income of PHP200,000.
For Salaried Individuals/professionals
Completed and signed application form
Photocopy of two government-issued photo-bearing IDs – e.g. passport, driver's license, PRC
Photocopy of the latest credit card statement
Photocopy of the latest utility statement with residence address
Photocopy of the latest ITR or BIR Form 2316
Latest month's payslip or the original Certificate of Employment (COE)
For self-employed applicants
Completed and signed application form
Photocopy of two government-issued photo-bearing IDs – e.g. passport, driver's license, PRC
Photocopy of the latest credit card statement
Photocopy of the latest utility statement with residence address
DTI/SEC business registration certificate
Audited Financial Statements (AFS) for the last two years
ITR for the last two years with BIR stamp and tax receipt
Last six months' bank statements
List of three major suppliers and customers
How to Apply for a Maybank Personal Loan
When applying for a Maybank Personal loan, you only need to submit an application form and all the requirements online by clicking here.
Maybank Housing Loan
Getting a home is a financial commitment that most people make. If they can afford to pay in cash, then that's great. However, it can be a bit challenging to make the monthly payments.
Unfortunately, not everyone can afford to buy a house in cash. If you're a small business owner, raising a family, or working full-time, you might not be able to afford to pay the mortgage in full.
Before you start shopping around for a home loan, it's important that you understand the terms and conditions of the loan.
Where to Use a Maybank Home Loan
Borrowing money is possible for home buying, building, home equity, and home loan refinancing. Maybank MaxiHome Loans provide set interest rates for one, three, or five years.
Home Acquisition
Townhouse, condo, or a house and lot
Maximum loanable amount of up to 80% of the appraised value (house and lot, condo, or a townhouse)
Up to 60% for vacant lots
Minimum loanable amount of P800,000
Home Construction
Maximum loanable amount of up to 80% of the appraised value of the land and proposed building
Up to 20 years of the maximum term
Minimum loanable amount of P1,000,000
Home Equity
Up to 60% of your home's appraised value or borrow up to P5 million
Minimum loanable amount of P500,000
Maximum term of up to 10 years for a residential house and lot, townhouse, and condominium
Home Loan Refinancing
Up to 70% of the appraised value of your house and lot, townhouse or, condominium
Up to 60% for a vacant residential lot
Minimum loanable amount of P800,000
Maximum term of up to 15 years (for house and lot or condominium)
What does Maybank MaxiHomeLoans Home Acquisition & Home Construction offer?
If you're planning on buying a townhouse, condominium unit, or a house, you can borrow a minimum amount of P800,000.
You can get a loan up to 80% of the property's value with a maximum amount of up to 80%. You can also choose a fixed period of 1 year, 3 years, or 5 years.
If you're planning on buying a home, then you can borrow up to P1,000,000. This can be for up to 20 years.
What does the Maybank MaxiHomeLoans Home Equity offer?
You can maximize the value of your home by taking out a loan in case you need the funds. Doing so will allow you to get the most out of your home equity.
You can borrow up to 60% of your home's value or up to P5 million if you need to fund various expenses, such as your education, business, or medical emergencies.
The loan amount that you can borrow is usually around P500,000. It can be used for a residential house, lot, townhouse, or condominium.
The terms of your loan are similar to those of home acquisition and construction loans. For instance, the amortization period for home acquisition and construction loans is usually around 1 to 3 years.
What benefits does Maybank MaxiHomeLoans Home Loan Refinancing provide?
If you're thinking of refinancing, you can get up to 70% of the value of your home, and up to 60% for vacant lots.
You can get a loan of up to P800,000 with a maximum term of 15 years. This means that you can pay off your loan in 15 years.
Eligibility
Age: 21 – 65 years old
Employment:    You must have worked for a respected company for at least two years, or you must own a business that has been in existence for at least three years and has made a profit in the last two years.
Citizenship: You can still apply for a MaxiHome Loan if you are a foreigner, but only if the property is a condominium, and you must give proof of residency and work in the Philippines.
OFWs:  Present your two-year job contract. Your employment should also fit under Professional and Technical jobs.
Seafarers: You must be at least an officer in your company and have served for at least two years in a row.
Requirements:
If you meet the requirements outlined below, you can submit a completed home loan application along with two valid IDs and a marriage certificate (for married couples).
Locally Employed:
Certificate of Employment (COE) for both spouses
Latest Income Tax Return (ITR) for the last 2 years
Self-Employed:
Business Registration/Permit
Financial Statements (last 2 years In-house and Audited)
Company profile/business background or List of Major Suppliers and Customers with contact details (at least 5)
Income Tax Return (last 2 years)
Latest 6 Months Bank Statements/Passbook
Expat Pinoy (OFW):
Contract of Employment or Employment Certificate
History of Employment or Latest Crew Contact (if the applicant is a Seafarer)
Special Power of Attorney (using Maybank's format)
Latest 6 months bank statements/proof of remittance
Latest ITR (if applicable)
Depending on the type of home loan, you may submit the following collaterals. Take note that the bank may need additional supporting papers dependent on the type of loan requested and the borrower's profile.
House & Lot
Copy of Tax Declaration (Lot & Improvement)
Copy of Transfer Certificate of Title (TCT)
Condominium unit
Copy of Condominium Certificate of Title (CCT)
Copy of Master Deed of Declaration and Restriction Copy of Tax Declaration
Home Construction
Building Plan
Bill of Materials/Construction Cost Estimates
How to Apply for a Maybank Home Loan
You can acquire interest rates and payment conditions for your home loan at any of the 74 Maybank branches countrywide. For additional information, please call +632-7720-9586.
Keep in mind that some fees and expenses, such as appraisal costs, are non-refundable.
A property appraisal cost is P4,500 within Metro Manila and P5,000++ outside Metro Manila.
You must also pay registration costs, processing fees, insurance premiums, and other expenditures as a borrower.
Maybank Car Loan Program
Getting from one place to another on a daily basis has evolved into a challenging endeavor in recent years, particularly in the major cities of the Philippines such as Metro Manila and Cebu. It is necessary to stand in long queues in order to obtain a taxi or a Jeepney ride and to navigate one's way through the heavy traffic in order to commute to and from work or school.
Many people in the Philippines are now in a position to purchase their very own vehicle, whether it is brand new or used, thanks to the Maybank Car Loan program. To be more specific, Maybank provides customers with three distinct alternatives for auto finance.
New Car Purchase – those who are looking for solutions to acquire the automobile of their dreams.
Second-hand Car Purchase – For people who are seeking a pre-owned vehicle to use as their first vehicle.
Car Loan Refinancing – people who want to use their automobile as collateral to support other more important financial goals, such as for business capital or emergency requirements. for people who want to use their car as collateral to fund other more pressing financial goals.
The Maybank Car Loan is available to candidates who want to buy a brand new car for personal or business use. It just requires a 20% down payment, and the payment period can be extended to 60 months. The bank also has a one-day approval process and minimal documentary requirements, making it worthwhile to apply for one today.
Features
Loan Tenure – Maximum loan term depends on the type of loan you're planning to get. If you're planning for a truck loan, you can repay the loaned amount for up to 36 months. The maximum term for refinanced cars is 24 months, used cars at 48 months and brand new vehicles at 60 months.
Loanable Amount – Maybank will finance loans of at least Php 100,000.
Processing Duration – Maybank's application evaluators respond to potential borrowers within one day for new auto loans and within three days for used car financing with an indication of whether or not their loan request has been granted.
Supported Car Models – The Bank provides financing for automobile models that were produced in the year 2000 and later.
Down Payment – The down payment for a new automobile is twenty percent of the price of the vehicle, while the down payment for a used vehicle is thirty percent of the appraised value, and the down payment for a truck is forty percent of the appraised value.
Eligibility
Between 25 and 60 years old
No adverse records
Owner of a residence
Permanently employed for at least 2 years
Business in operation for at least 3 years
Requirements
Completely filled-out and signed the application form
2 valid IDs (borrower and spouse / authorized signatory)
Latest income tax return
Compensation certificate, income indicated (if employed)
Business Papers (SEC Registration, Articles of Incorporation & By-Laws if Partnership and Corporation; DTI Registration if Single Proprietorship)
Latest 3 months Bank Statements (if self-employed)
Latest Audited Financial Statements (for Corporate Borrowers)
How to Apply for a Maybank Auto Loan
When applying for a Maybank Auto loan, you only need to submit an application form and all the requirements online by clicking here.
Tips when Applying for a Maybank OFW Loan
1. Visit the bank with questions or concerns so you can decide fast.
You will find it easier to get through this procedure if you write down the difficulties and issues you wish to discuss with the bank agent.
2. Use the Maybank loan calculator before applying.
If you utilize the loan calculator tool, which is available to all bank customers, you can determine your monthly installments by viewing a graphical representation of what those payments will be.
3. Preparation is key when applying for a loan.
Make sure you understand that it is preferable to borrow only what you need rather than what you wish to spend your money on.
4. Before contacting a bank, ensure you have the required documentation.
This simplifies the approach and allows you to devote more time to the tasks that must be completed in the next days and weeks.
It is to your best advantage to take your time and thoroughly examine your choices before accepting to a car loan.
Frequently Asked Questions:
1. What are the interest rate, fees, and other charges or penalties?
For employed / self-employed individuals, the fixed interest rate starts at 1.30 percent each month. A processing fee ranges from Php 2,000.00 to Php 3,000.00 depending on your location. There is also a stamp duty fee of Php 1.00 for every Php 200.00 in excess of the loan amount of Php 250,000.00. Late payments will incur interest at the rate of 5.00 percent per annum. on any outstanding balance is incurred There are no penalties for early settlement provided you notify the bank one month in advance.
2. How does the Maybank Loan Calculator work?
The Maybank Personal Loan calculator determines the estimated cost of borrowing money as well as the monthly payment amount for each instalment. Enter the amount of the required loan into the calculator in order to determine the estimated monthly amortization for the different tenors.
3. How fast is the application and approval process?
The application process for a Maybank Personal Loan and its approval might take anywhere from five to ten business days.
4. What are the payment methods for loan repayment?
You have the option of paying back your personal loan in person at the financial institution's counter using cash, internet banking, a cheque, or an ATM transfer.
5. Once approved, how can I receive my loan?
You will be able to access your loan funds by logging into the Maybank account that you set up before.
6. How can I check my Maybank personal loan application status?
You will be contacted by one of their employees who will inform you of the status of your application; alternatively, you may get in touch with them through the following methods:
Maybank Call Center: (+632)588-3888
Domestic Toll-Free: 1800-10-588-3888
Email: customerservice@maybank.com.ph
SMS: 0917-MAYBANK
7. What happens if I cannot make the loan payment?
A late payment will result in a penalty equal to 5 percent of the total amount still owed; however, in accordance with the Bayanihan Act, payment extensions may be extended to an existing loan for customers located anywhere in the country. A waiver will be issued for the late payment penalty in addition to any and all other fees and penalties.
8. Is early loan settlement allowed with Maybank Personal Loan?
Yes. If the bank is notified one month in advance, the early settlement of the loan is permitted, and there will be no additional fees incurred as a result.
9. What can I use the Maybank Auto Loan for?
Purchase a brand new car
Buy a pre-owned vehicle
Buy a truck for personal or business purposes
Use your vehicle as collateral for a multi-purpose loan
Summary
The application procedure for a Maybank OFW Loan from has been simplified, making it a lot faster and easier to finish. As a direct result of this, you will be able to save both time and money in the process.
Finding a loan that is suitable for your needs and completing the conditions attached to it can be a chore that requires a significant amount of time and effort to do successfully. The vast majority of individuals are completely clueless on where they should look for answers.
Whatever the case may be, it is quite important for you to secure a loan that is suitable not just for your requirements but also for the circumstances in which you currently find yourself. Fortunately, the Maybank OFW Loan could be one of your finest options.
Customers of this particular financial institution have a number of options to choose from when it comes to determining how they will put their personal loans to use; these options are dependent on the terms of the loans that the customers have obtained. They might make it easier for you to get through the day and accomplish the objectives you've set for yourself if you let them.
In the future, the finance provided by a Maybank OFW Loan from could be put toward the acquisition of real estate or the establishment of a business. The application for this kind of loan is a straightforward process that won't consume much of your time and isn't essential if you are able to fulfill all of your other commitments in a timely manner.
Financial institutions, such as banks and other sorts of financial companies, offer a tremendous lot of leeway in terms of the many kinds of loans and the quantities that can be borrowed from them. This provides a wide variety of options for the loan. After reading this article, you could find that other loan products or services might tickle your interest. If this is the case, then you should keep reading. Simply read further about these loans.
Contact Information
MAYBANK (PHILIPPINES) CORP. Head Office
Address: G/F Maybank Corporate Centre, 7th Ave. cor. 28th St., Bonifacio High Street Central, Bonifacio Global City, Taguig City
Trunkline: 8478-1155; 8519-6325
Office Hours: Monday to Friday (09:00 AM – 06:00 PM)
Saturday (01:00 PM – 04:00 PM)
Email: mpi.customerservice@maybank.com
Google Map Location: