As we welcome the New Year, there is much hype and anticipation surrounding the 2022 national elections, which will see a new set of leaders for the office of the president, vice president, senate, house of representatives, and party lists.
Also Read: List of Certified Overseas Filipino Voters Abroad
While we all know that it is every Filipino's right to vote, there is also due responsibility that comes with it – and that is to vote wisely. In this guide, we share some useful information to help you better prepare for the national elections on May 9, 2022.
A Comprehensive Guide Of The COMELEC 2022 Presidential Elections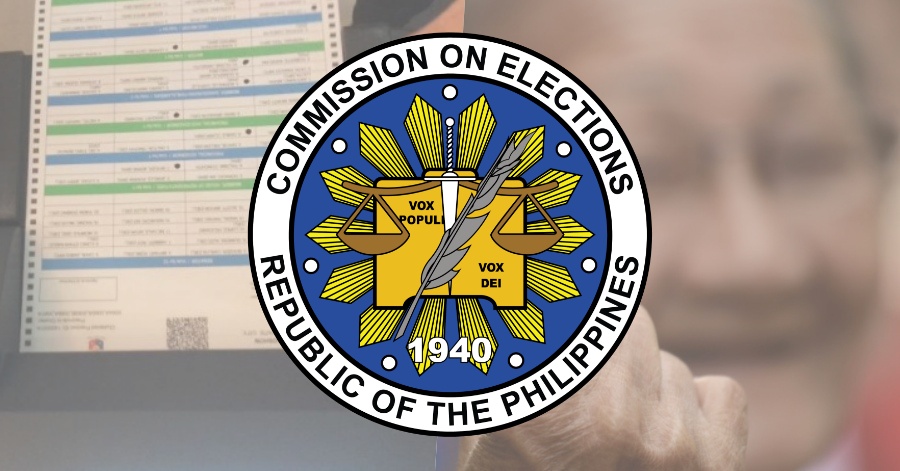 The COMELEC 2022 Presidential Elections will be held for all branches of government except the barangay officials.
The top two positions on the ballot will be for the successor of Philippine President Rodrigo Roa Duterte and Vice President Leni Robredo. Aside from the president, the elections will also be held for various local and provincial officials.
As of December 24, the list of presidential candidates has been reduced to 15 from 97. As for the vice-presidential race, there are nine INDEPENDENTividuals from 28, while there are now 70 senatorial candidates from 174.
According to Comelec Director James B. Jimenez, the updated list isn't official yet. In a message through Viber, he said: "Not yet final. Names will still be stricken off the list as the judgment in their respective cases achieve finality. In any case, aspirants become 'official candidates' only at the start of the campaign period."
While this may be the case, it is good to note who these potential leaders are. In this guide, we will note their backgrounds, accomplishments, track record, and so on. This is to help you narrow down your list, and make informed choices for your votes by May. Do note, however, that the campaign period for nationally- and locally-elected positions will not begin until February 8 and March 7, 2022, respectively. The end of these campaign periods will be on May 7, 2022.
Philippine Election 2022 Registration
The voter registration period for the 2022 elections started on January 20, 2020. It ended on September 30, 2021. Registration in some regions, such as Cavite and Laguna, were temporarily suspended due to the eruption of the Taal Volcano.
Notably, even before the registration period for the 2022 elections began, many voters already registered between August 1 and September 30, 2019, ahead of the barangay and Sangguniang Kabataan elections initially scheduled for May 11, 2020. This, however, was subsequently postponed until December 5, 2022, following the general election.
Starting March 10, the registration period was suspended for a couple of months due to the pandemic, and it was resumed on July 1.
The Commission on Elections then suspended the registration process again on August 31. However, it was reinstated on September 1 for those under quarantine or communities that have been declared under general community quarantine.
Those under enhanced community quarantine or modified enhanced community quarantine will have their registrations suspended.
In Palawan, the registration process was suspended due to the March 13 plebiscite, which was postponed due to the pandemic.
In some areas, the registration process was suspended for almost eight months due to the lock-up periods.
The Commission then allowed the registrations to be resumed in these areas on September 6.
After barely a week before the registration period ended, the Senate and the House of Representatives passed bills extending the period to October.
The Senate and the House of Representatives then passed resolutions urging the Commission to extend the registration period.
In line with this extension, Sheriff Abas allowed voters in the Philippines to register from October 11 to 30 instead of October 1 locally, and from October 1 to 14 overseas.
President Duterte signed into law an extension of the registration period for 30 days.
COMELEC Registered Voters
The Commission on Elections (COMELEC) said that out of the total number of registrants, about 65 million are eligible to vote.
The number of registered voters in the Calabarzon region was highest with 9,193,096.
The National Capital Region came in second with 7,322,361 voters. The Cordillera Administrative Region came in third with a total of 1,077,900 voters.
The voter registration process, as you may recall, closed on October 30th.
COMELEC List Of Candidates 2022
You might have seen a couple of big names, perhaps in some ad or from a friend or relative who supports them. But to make an even field of the race, here's the list of names for the positions to be filled up in the upcoming elections:
Presidential Candidates:
ABELLA, ERNIE (INDEPENDENT)
Ernesto Corpuz Abella is a businessman and former evangelist who served under Rodrigo Duterte's presidency as his spokesperson.
Before he became a government official, Corpuz was an executive with a firm that manufactured agricultural products in Davao City.
He also established a school in the city and wrote in a column for a local newspaper, SunStar Davao.
ANDES, HILARIO (INDEPENDENT)
Larry Andes is a supporter of the political party FLAG-LAMP, who had claimed his candidacy for the presidency.
His platforms included the preservation of patrimony, enhancement of agriculture, and elimination of tax greed.
ARCEGA, GERALD (INDEPENDENT)
Gerald Arcega is a politician who ran for senator

under the Labor Party of the Philippines

in 2019. He changed his name to Sultan Mohammed Issa after converting to Islam.

He stated that he is running for politics because he loves his nation.
DE GUZMAN, LEODY (PARTIDO LAKAS NG MASA)
Leodegario "Ka Leody" Quitain de Guzman is a labor activist and former president of the Bukluran Ng Manggagawang Pilipino, a socialist federation of militant trade unions.
He is an aspirant in the 2019 elections and a candidate for the 2022 presidential race.
DOMAGOSO, ISKO MORENO (AKSYON DEMOKRATIKO)
Francisco Moreno Domagoso is a Filipino politician and actor who is serving as the mayor of Manila since 2019.
He first got into politics in 1998 when he ran for the Manila City Council. He would later serve as the vice mayor under Mayor Alfredo Lim. He switched sides in the mayoral bid back in 2013.
He was elected as the mayor of Manila after winning the 2019 local elections. He had served as the undersecretary of the Social Welfare Department under President Duterte.
Moreno has been described as a populist leader due to his style of leadership. He and his predecessor, Alfredo Lim, have been working together to improve the quality of life in the city.
His streetwise image was also noted due to the use of colorful language. As a result, he became known as Yorme, which translates to the mayor of Manila.
GONZALES, NORBERTO (PARTIDO DEMOKRATIKO SOSYALISTA NG PILIPINAS)
Norberto Gonzales is a former Filipino government official and politician. He served as the country's National Security adviser under Gloria Macapagal Arroyo.
He also floated the idea of shifting from a parliamentary form of government through constitutional amendment.
LACSON, PING (PARTIDO PARA SA DEMOKRATIKONG REPORMA)
Panfilo Morena Lacson, Sr. has been a Senator for the Philippines since 2016. He was the head of the Philippine National Police from 1999 to 2001. He was a candidate for president in the 2004 elections.
As a senator, he is the only one who has never used his pork barrel allocations.
He has instead returned all of the money he received from the government to the National Treasury. This saved the government around PhP2.4 billion in 12 years.
LIHAYLIHAY. DANILO (INDEPENDENT)
Danilo Lihaylihay, a confidential informant for the state (CIS), denounced the PCGG-BIR TASK FORCE, as supported by the Office of President Cory Aquino, in 1986 for failing to prevent the illegal transfer of Ferdinand Marcos' and his associates' ill-gotten wealth across several secret bank accounts in 177 countries.
Lihaylihay notoriously sued the Bureau of Internal Revenue for 29.58 billion pesos in remuneration for allegedly assisting in the recovery of the Marcoses' ill-gotten money. Lihaylihay's claim was rejected by the Sandiganbayan in 2019.
MANGONDATO, FAISAL (KATIPUNAN NG KAMALAYANG KAYUMANGGI)
Faisal Mangondato is a politician in the Philippines who ran for senator in the 2019 elections.
This potential presidential candidate said that he would like to improve the job opportunities for Filipinos living outside of the country's capital. Aside from improving job opportunities, the candidate also wants to end extrajudicial killings in the Philippines.
MARCOS, BONGBONG (PARTIDO FEDERAL NG PILIPINAS)
Ferdinand Romualdez Marcos Jr. is a politician and the only son of the late president Ferdinand Marcos.
On October 5, 2021, Marcos officially launched his bid for the presidency of the Philippines through a video posted on Facebook.
He is running for the Partido Federal ng Piliyan ko party under the banner of his father's political party. He also received the endorsement of his former party.
MARCOS, MARIA AURORA (INDEPENDENT)
Independent candidate Maria Aurora Marcos said she would provide shelter, food, and clothing for the poor in the Philippines.
She added that she would create job opportunities for Filipinos so they could regain their productivity.
MOUTEMAYOR. JOSE JR. (DEMOCRATIC PARTY OF THE PHILIPPINES)
Jose Montemayor Jr., a cardiologist, said that President should be trained on how to address the coronavirus as well as

its impacts on public health and the economy.

Montemayor said he would run his campaign at the grassroots level, and he would endorse the Democratic Party of the Philippines.
NIEZ, EDGAR (INDEPENDENT)
Although he's a self-employed religious man, Niez noted that his decision to run for office was made by God.
As a presidential candidate, Niez said that he would enforce the laws the same way as he sees fit.
PACQUIAO, MANNY PACMAN (ABAG PROMDI)
Emmanuel Dapidran Pacquiao Sr. is a former professional boxer and a senator of the Philippines.
His campaign promises include jailing corrupt officials and improving the living conditions of the poor in the Philippines.
When he was first registered as a candidate, he stated that his priority was to resolve the pandemic and drive the economy back to recovery.
ROBREDO, LENI (INDEPENDENT)
Maria Leonor Gerona Robredo is a social activist and politician who is the 14th vice president of the Philippines.
Jesse Robredo was her husband. He was the Camarines Sur representative until he died in June of 2016.
Aside from fighting poverty, Robredo also wants to improve the healthcare system as president. She will do this by building more hospitals and improving the infrastructure to support vaccines and resources for healthcare.
Vice Presidential Candidates:
ATIENZA, LITO (ABAG PROMDI)
During his term as mayor, Joseph Atienza ordered the destruction of the Manila Jai Alai building. Despite strong opposition, the structure was demolished.
In response to the recent demolition of historical structures in the Philippines, a law was enacted in 2009 aimed at preserving the country's cultural heritage.
Atienza was a passionate pro-life advocate and was one of the critics of the Reproductive Health Law. He also opposed various other bills.
During the height of the ABS-CBN Corporation's franchise renewal bid, Atienza was one of the supporters of the media giant.
BELLO, WALDEN (PARTIDO LAKAS NG MASA)
Walden Flores Bello is a social worker, academic, and environmentalist. He served as a member of the Philippines' House of Representatives.
He is also the executive director of the think-tank, Focus on the Global South and the chairperson of the Left-wing alliance, Laban ng Masa.
DAVID, RIZALITO (DEMOCRATIC PARTY OF THE PHILIPPINES)
David is a pro-life activist and former senate candidate.
DUTERTE, SARA (PARTIDO LAKAS NG MASA)
Inday Sara Duterte-Carpio is a politician and lawyer in the Philippines. She is the mayor of Davao City since 2016.
Prior to her term as mayor, she served as the vice mayor of Davao City. She is the daughter of Philippine President Rodrigo Duterte.
LOPEZ, MANNY SD (WORKERS AND PEASANTS PARTY)
Manny Lopez is the vice chairman of the LPP's national advisory board.
He advocates for the implementation of the Omnibus Investment Code to improve the country's competitive advantage in attracting foreign direct investments.
Lopez is proposing a bankruptcy law that will give businesses that were affected by the COVID-19 pandemic a second chance.
ONG, Doc WILLIE (AKSYON DEMOKRATIKO)
Former Lakas CMD candidate Doc Willie Ong lost his senatorial bid in the 2019 elections. Despite his social media presence, he was not able to capture a Senate seat.
Aside from his Facebook page, Ong also has a YouTube channel where he would upload videos on various health-related topics.
He said that he and Moreno would work together to heal the country instead of bickering.
PANGILINAN, KIKO (LIBERAL PARTY)
Francis Pangilinan was a student activist under the Marcos dictatorship. He became a member of the UP Board of Regents as the first student representative.
As a senator, Pangilinan sponsored and authored laws that aimed to improve the salaries of judges and justices, as well as provide special benefits to members of the judiciary.
He was also the author of a bill that sought to establish a trust fund for coconut producers.
SERAPIO, CARLOS (KATIPUNAN NG KAMALAYANG KAYUMANGGI)
Carlos Serapio of the KKK said that the country should move away from the current government and adopt a federal system once elected.
Serapio said that implementing a federal system would help improve the quality of life in the country. He also noted that the KKK wants to give people empowerment.
SOTTO, VICENTE TITO (NATIONALIST PEOPLE'S COALITION)
Vicente "Tito" Sotto III is a prominent politician and television personality in the Philippines. He became the country's Senate president in 2018.
He was first elected to the Senate in 2010. Before his election to the chamber, he served as the mayor of Quezon City.
After serving as the vice mayor, he ran for Senator in 1992. He won his second term in 2004 and served two terms in the House of Representatives.
Senator Vicente Sotto III is known for his involvement in the drafting of various laws, such as the Family Court Act of 1997, the Dangerous Drugs Act of 2002 and the Kasambabay Law.
SENATORIAL CANDIDATES
1.      AFUANG, ABNER (INDEPENDENT)
2.      ALBAN, IBRAHIM (WORKERS AND PEASANTS PARTY)
3.      APOLINARIO, PASTOR (INDEPENDENT)
4.      ARCILLA. OSCAR JR. (INDEPENDENT)
5.      ARRANZA, MANG JESS (INDEPENDENT)
6.      BAGUILAT, TEDDY (LIBERAL PARTY)
7.      BAILEN, AGNES (INDEPENDENT)
8.      BALITA, CARL (AKSYON DEMOKRATIKO)
9.      BARBO, LUTZ (PARTIDO DEMOKRATIKO PILIPINO LAKAS NG BAYAN)
10.  BAUTISTA, HERBERT BISTEK (NATIONALIST PEOPLE'S COALITION)
11.  BELGICA, GRECO (PEDERALISMO NG DUGONG DAKILANG SAMAHAN)
12.  BELLO. SILVESTRE JR. (PEDERALISMO NG DUGONG DAKILANG SAMAHAN)
13.  BLAZON. DEVIENDO SR. (INDEPENDENT)
14.  BINAY, JOJO (UNA)
15.  CABONEGRO, ROY (UNITED NATIONALIST ALLIANCE)
16.  CASTRICIONES, BRO JOHN (PARTIDO DEMOKRATIKO PILIPINO LAKAS NG BAYAN)
17.  CAYETANO. ALAN PETER (INDEPENDENT)
18.  CHAVEZ, MELCHOR (WORKERS AND PEASANTS PARTY)
19.  COLMENARES. NERI (MAKABAYANG KOALISYON NG MAMAMAYAN)
20.  D'ANGELO, DAVID (PARTIDO LAKAS NG MASA)
21.  DE LIMA. LEILA (LIBERAL PARTY)
22.  DEL ROSARIO, MONSOUR (PARTIDO PARA SA DEMOKRATIKONG REPORMA)
23.  DIAZ, DING (PARTIDO PILIPINO SA PAGBABAGO)
24.  DIOKNO, CHEL (KATIPUNAN NG NAGKAKAISANG PILIPINO)
25.  EJERCITO, JV ESTRADA (NATIONALIST PEOPLE'S COALITION)
26.  ELEAZAR. GEN. GUILLERMO (PARTIDO PARA SA DEMOKRATIKONG REPORMA)
27.  ERENO, BRO ERNIE (PARTIDO MAHARLIKA)
28.  ESCUDERO. CHIZ (NATIONALIST PEOPLE'S COALITION)
29.  ESPIRITU, LUKE (PARTIDO LAKAS NG MASA)
30.  ESTRADA, JINGGOY (PWERSA NG MASANG PILIPINO)
31.  FALCONE, BAL FALCON (DEMOCRATIC PARTY OF THE PHILIPPINES)
32.  GADON, LARRY (KILUSANG BAGONG LIPUNAN)
33.  GATCHALIAN, WIN (NATIONALIST PEOPLE'S COALITION)
34.  GORDON, WOW DICK (BAGUMBAYAN VOLUNTEERS FOR A NEW PHILIPPINES)
35.  GUTOC. SAMIRA (AKSYON DEMOKRATIKO)
36.  HONASAN, GRINGO (INDEPENDENT)
37.  HONTIVEROS. RISA (AKBAYAN CITIZENS' ACTION PARTY)
38.  JARDIN. SAMUEL ALOYSIUS (INDEPENDENT)
39.  JAVELLANA. RJ (INDEPENDENT)
40.  KIRAM, NUR-MAHAL (INDEPENDENT)
41.  LABOG, ELMER (MAKABAYANG KOALISYON NG MAMAMAYAN)
42.  LACAP, MARK ANTHONY (INDEPENDENT)
43.  LACSON, KUYA ALEX (KAPATIRAN PARTY)
44.  LANGIT. REY (PARTIDO DEMOKRATIKO PILIPINO LAKAS NG BAYAN)
45.  LEGARDA, LOREN (NATIONALIST PEOPLE'S COALITION)
46.  LIM, ARIEL (INDEPENDENT)
47.  MALLILUN, EMILY (PARTIDO PEDERAL NG MAHARLIKA)
48.  MARCOLETA, RODANTE (PARTIDO DEMOKRATIKO PILIPINO LAKAS NG BAYAN)
49.  MARCOS, FRANCIS LEO (INDEPENDENT)
50.  MARQUEZ, NORMAN (INDEPENDENT)
51.  MATULA, SONNY (INDEPENDENT)
52.  MINDALANO-ADAM,MARIETA (KATIPUNAN NG KAMALAYANG KAYUMANGGI)
53.  OLARTE, ATTY/DR LEO (BIGKIS PINOY MOVEMENT)
54.  PADILLA, DRA MINGUITA (PARTIDO PARA SA DEMOKRATIKONG REPORMA)
55.  PADILLA, ROBIN (PARTIDO DEMOKRATIKO PILIPINO LAKAS NG BAYAN)
56.  PANELO, SAL PANALO (PARTIDO DEMOKRATIKO PILIPINO LAKAS NG BAYAN)
57.  PIMENTEL, ASTRA (PARTIDO DEMOKRATIKO PILIPINO LAKAS NG BAYAN)
58.  PIQOL, MANNY (NATIONALIST PEOPLE'S COALITION)
59.  RICABLANCA, WILLIE JR. (PARTIDO MAHARLIKA)
60.  ROQUE, HARRY SPOX (PEOPLE'S REFORM PARTY)
61.  SAHIDULLA, LADY ANNE (PEDERALISMO NG DUGONG DAKILANG SAMAHAN)
62.  SISON, JOPET (AKSYON DEMOKRATIKO)
63.  TEODORO, GIBO (PEOPLE'S REFORM PARTY)
64.  TRILLANES, ANTONIO IV (LIBERAL PARTY)
65.  TULFO, IDOL RAFFY (INDEPENDENT)
66.  VALEROS, REY (INDEPENDENT)
67.  VILLANUEVA,JOEL TESDAMAN (INDEPENDENT)
68.  VILLAR, MARK (NACIONALISTA PARTY)
69.  ZUBIAGA, CARMEN (INDEPENDENT)
70.  ZUBIRI, MIGZ (INDEPENDENT)
*List is taken from the COMELEC's official website as of December 24, 2021.
COMELEC Registered Voters
The Commission on Elections has already verified more than 65.6 million voters for the May 2022 elections. As of now, there are about 1.6 million Filipinos who are registered to vote overseas.
According to the commission, more than 400,000 new voters have been registered for the May 2022 elections in the country.
Overseas Voting
The Comelec has officially stated that Filipinos in other countries will be able to vote using the postal or manual voting system in the May 2022 elections.
In accordance with Resolution 21-1356, the Comelec has identified and planned to use the postal-manual voting system in over 30 locations, including:
Abuja,
Ankara,
Beijing,
Berlin,
Berne,
Brasilia,
Brussels,
Budapest,
Buenos Aires,
Cairo,
Chongqing,
Copenhagen,
Dhaka,
Frankfurt,
Geneva,
Guangzhou,
Hanoi,
Islamabad,
Istanbul,
Lisbon,
Mexico,
Moscow,
Nairobi,
Oslo,
Paris,
Port Moresby,
Prague,
Pretoria,
Rabat,
Stockholm,
Tehran,
The Hague,
Vienna,
Warsaw, and
Yangon
Meanwhile, the postal-automated system will be used for overseas voting in various locations, including the following:
Agana,
Athens,
Bangkok,
Barcelona,
Calgary,
Canberra,
Chicago,
Honolulu,
Houston,
Kaohsiung,
London,
Los Angeles,
Melbourne,
Nagoya,
New York,
Osaka,
Ottawa,
Rome,
San Francisco,
Singapore,
Sydney,
Tokyo,
Toronto,
Vancouver,
Washington, and
Wellington
The COMELEC has set the overseas voting period for the national elections in 2022 from April 10, 2022 to May 9, 2022.
2016 Sample Ballot COMELEC
The Commission on Elections will review the voting procedures for the May 2022 elections following the mock polls held last month.
Among the issues that the mock elections revealed were the proper use of electronic voting machines and the establishment of health protocols.
The COMELEC will still employ the automated election system (AES), similar to what has been used in the 2016 national elections, but with obvious improvements related to the issues encountered in the last election.
Last year, a code review has been opened by the commission for independent bodies and reviewers to analyze. The move upholds the Republic Act 8436 or the Automated Elections Law, which states:
"The Commission shall, on the date and time it shall set and with proper notices, allow the political parties and candidates or their representatives, citizens' arm or their representatives to examine and test the machines to ascertain that the system is operating properly and accurately. Test ballots and test forms shall be provided by the Commission."
In line with this, Comelec commissioner Marlon Casquejo said: "Our objective is to ensure that the AES will function as it should or as expected. We need to make sure that the code is clean and there is no embedded malicious code, and we would identify issues or errors that could potentially impact the outcome of the elections."
The Automated Election System Review aims to ensure that the elections are conducted in a transparent manner. It can detect potential threats that could affect the results.
Amid technological advances, hacking the 2022 polls is a remote possibility. To this, Comelec's spokesperson James Jimenez said they would go beyond what's required of them in order to address the issues that caused the 2016 elections to be delayed.
"Even the small details we will review them because of its impact on the credibility and transparency of our automated elections," Jimenez explained.
Here is a sample ballot for the 2016 elections. Since the same (automated) system will be employed for the 2022 national elections, the form and type of ballot to be used will almost be alike.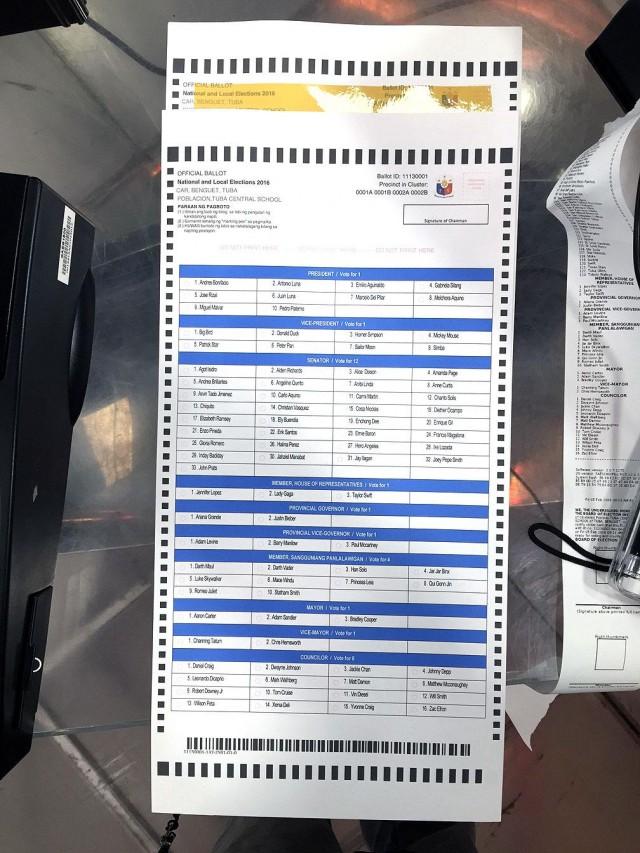 As per the voting guidelines during a pandemic, Comelec Director Eliza Sabille-David said in Filipino in an interview Thursday with government-run PTV: "Even the small details we will review them because of its impact on the credibility and transparency of our automated elections."
FINAL THOUGHTS
The 2022 National Elections will be one of the most awaited events for the year as this will affect how the country will fare in the next six years, during this time of the pandemic. As we've mentioned earlier, with the right to vote comes the great responsibility of studying and doing some research on who you will vote for. Hopefully, with the information presented in this guide, you can gain some insight on who you are likely to pick come May 2022. Stay informed and be updated!
READ NEXT: How to Vote in Philippine Elections as an Overseas Voter Abroad