As part of its efforts to prevent the spread of the coronavirus pandemic, the Philippines has placed 14 countries on its red list. Aside from this, Filipinos from the affected regions will also be allowed to return to the Philippines without boarding the "Bayanihan" flight.
Cabinet Secretary Karlo Nograles announced on Monday that the government has launched an investigation on the rise of coronavirus cases in the country.
Filipinos From Red List Countries May Return Home Even Aboard Non-Bayanihan Flights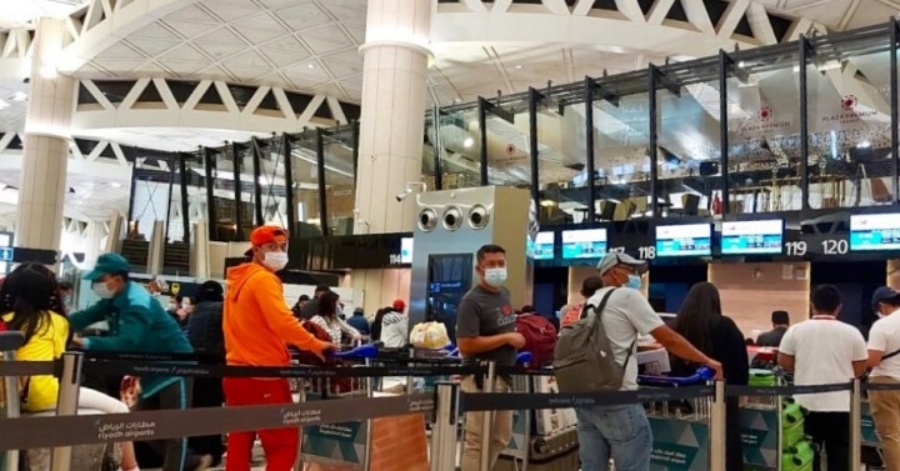 During a press briefing on January 14, Nograles explained that certain territories would be placed on a red list starting on the 16th until the end of the month, the Manila Bulletin reported.
These territories include:
Antigua and Barbuda
Aruba
Canada
Curacao
French Guiana
Iceland
Malta
Mayotte
Mozambique
Puerto Rico
Saudi Arabia
Somalia
Spain
US Virgin Islands
Meanwhile, within the same time period, the following will remain on the green list:
Bangladesh
Benin
Bhutan
British Virgin Islands
China
Côte d'Ivoire
Djibouti
Equatorial Guinea
Falkland Islands (Malvinas)
The Gambia
Ghana
Guinea
Hong Kong
India
Indonesia
Japan
Kosovo
Kyrgyzstan
Montserrat
Morocco
Niger
Oman
Pakistan
Paraguay
Saba (Special Municipality of the Kingdom of the Netherlands)
Saint Barthélemy
Senegal
Sierra Leone
Sint Eustatius
Taiwan
Timor-Leste
Uganda
Before this policy change, people from red list countries were only allowed to return home through government-run repatriation efforts.
Due to the outbreak of Omicron in the country, the interagency task force has decided to impose a travel ban to protect the public.
Another reason why the new protocols were put in place was that they will prevent COVID-positive individuals from entering the country.
"We are assured naman na mas mababantayan natin na kung positive man sila, if ever, then we can make sure na before we let them out of isolation or quarantine, then we're sure na wala na silang COVID (We are assured that we can monitor them and make sure that before we let them out of isolation or quarantine, they no longer have COVID)," Nograles said.
He stressed that foreign tourists from red list countries are still not allowed to enter the Philippines. Meanwhile, fully vaccinated foreign travelers from green list countries and territories no longer have to undergo mandatory facility-based quarantine, but will have to self-monitor for symptoms for seven days. They must also present a negative RT-PCR test taken within 48 hours before their flight to the Philippines.
He said that foreign tourists from red-list countries are still not allowed to enter the country. However, those from green countries and territories must still go through a self-monitored quarantine period of at least seven days to ensure that they're not infected with the virus.
Starting February 16, all foreigners will have to show proof of full vaccination before they can enter the country, with the exemption of:
Children below 18 years old
People who are medically unable to receive the vaccine, as certified by a competent public health authority in their country of origin
Foreign diplomats and their qualified dependents or 9(e) visa holders
READ NEXT:  Returning OFWs Can Start New Opportunities Back Home With 'Balikabayanihan'