Never hesitate to express affection for those you love, because you never know until when you might be together. As sad as this may sound, this statement rings true. Everyone one of us will encounter loss and tragedy at some point in our lives.
ALSO READ: Massive Explosion Kills 2 Filipinos in Abu Dhabi
In the case of a newlywed couple in the Philippines, their married life had been cut short due to a tragic accident. They had only been married for less than four months, when an unfortunate incident led to the death of the husband.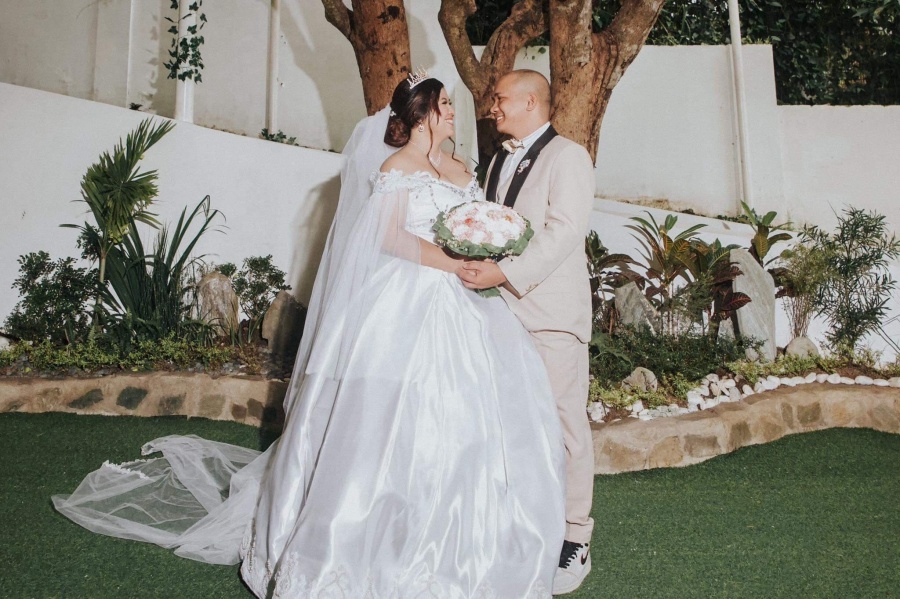 Tragedy Strikes When Newlywed Dies in LPG Explosion
On 19th December 2021, the Philippine Star reported that two persons had been injured in a house fire at Marcelo Green Village in Parañaque. These were Ronnie Madredeo, 29 years old, and his wife, Roanne, 25 years old.
The report stated that the fire began at around 6:47 am and destroyed around PHP 5,000 worth of property before being put out 14 minutes later. At that time, the cause of the fire was still under investigation. Soon, however, it was revealed that the fire was caused by the explosion of a tank of liquefied petroleum gas (LPG).
According to Roanne, the Bureau of Fire Protection (BFP) said that the tank may have started leaking early in the morning or during the previous evening. Since the gas had already spread around the house, the sudden explosion quickly spread the fire.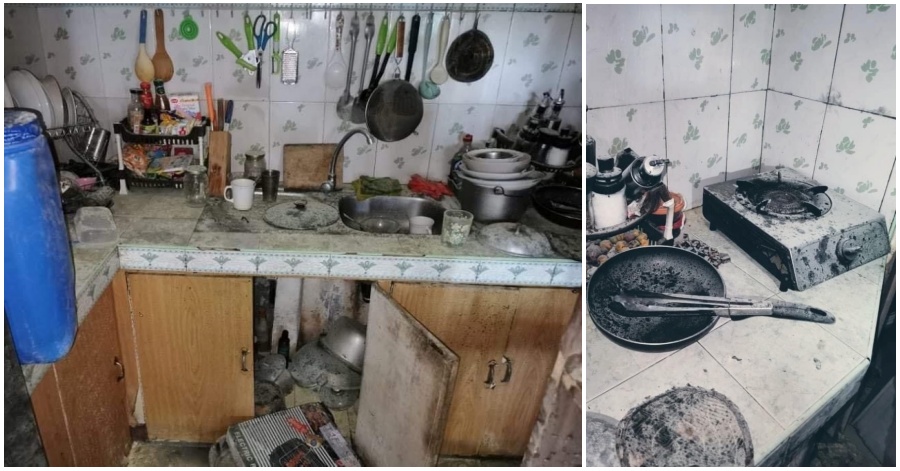 Roanne also shared that at 6:30 am that morning, Ronnie woke her up and asked what she wanted for breakfast. He went down to the kitchen to start cooking.
"Suddenly, bigla na lang po sumabog 'yung bahay namin dahil po sa LPG. Pag open ko ng pinto para tingnan ang nangyari bumungad po sa akin 'yung husband ko and he was already burned pero nagawa niya pa din umakyat to check on me, kung okay lang ako kahit naghahabol na siya ng hininga," Roanne said.
(Suddenly, our house exploded because of the LPG. When I opened the door to see what happened, I saw my husband. He was already badly burned, but he managed to walk upstairs to check on me, to make sure I was okay even if he was having difficulty breathing.)
"Ang sinabi nya po sa akin habang nakahawak sa pisngi ko 'Beb, okay na ako. Basta alam kong okay ka at walang nangyari sa'yo, masaya na ako. Kahit anong mangyari, masaya ako," she recalled.
(He told me as he touched my cheek, "Beb, I'm okay, as long as I know that you are okay and nothing happened to you, I am happy. Whatever happens, I am happy.")
Roanne added that their pet dog, Ahjin, also helped in looking for a way out. When she was trying to open a sliding window, the dog helped her in pushing it. The window was really hot, so her hand and the dog's nose and fur got burned.
Fortunately, someone from their neighbourhood came to help. The person climbed up to the second floor window and broke it with a fire extinguisher, allowing Roanne, Ronnie, and their dog to escape.
The couple were brought to the Philippine General Hospital (PGH) for treatment. Roanne sustained minor injuries. However, Ronnie suffered from 90 percent third-degree burns. He fought for his life for five days, but alas, his health deteriorated. He passed away on December 23rd, just two days before Christmas.
Their dog, Ahjin, sustained injuries in her eyes and nose. Several people, including veterinarians, have pledged to help in the treatment of the heroic dog.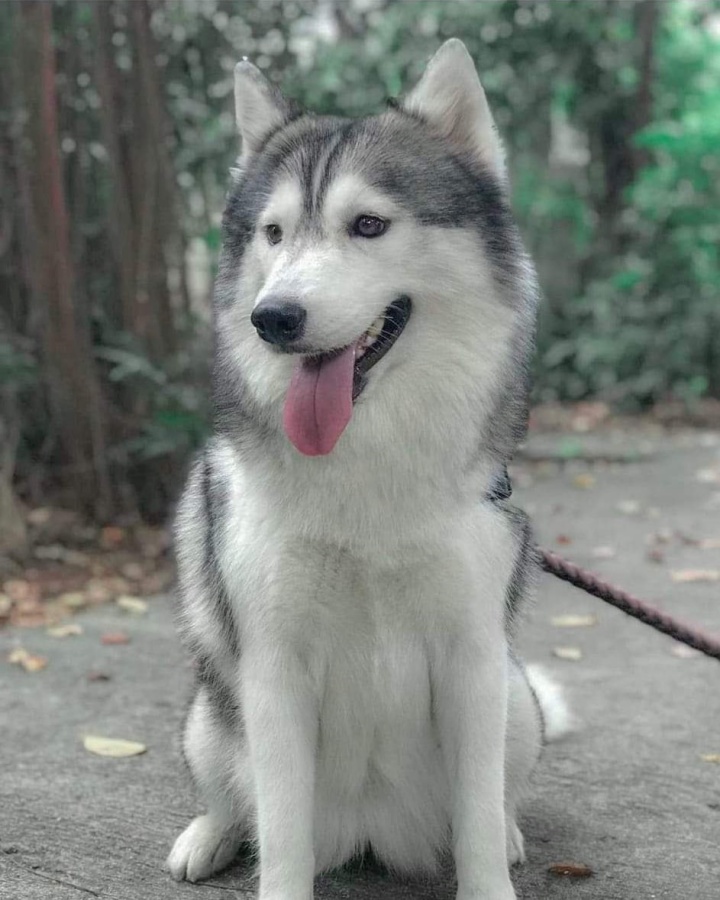 As for Roanne, she is still "healing" and undergoing therapy for trauma because of the tragedy. She and Ronnie had been together for nine years before getting married last August 29, 2021.
"I admit, I do not know what this year may bring," Roanne wrote on Facebook. "I do not know what God has planned for me. I am still searching for my life's direction as I do not know the path I should take right now."
"But one thing is for sure, I know that you are here with me throughout my journey, Beb. Wherever you are, I know you just wanted us to be happy and continue to live with our lives. This will take a long long journey, until I fully understand this playful destiny," she wrote.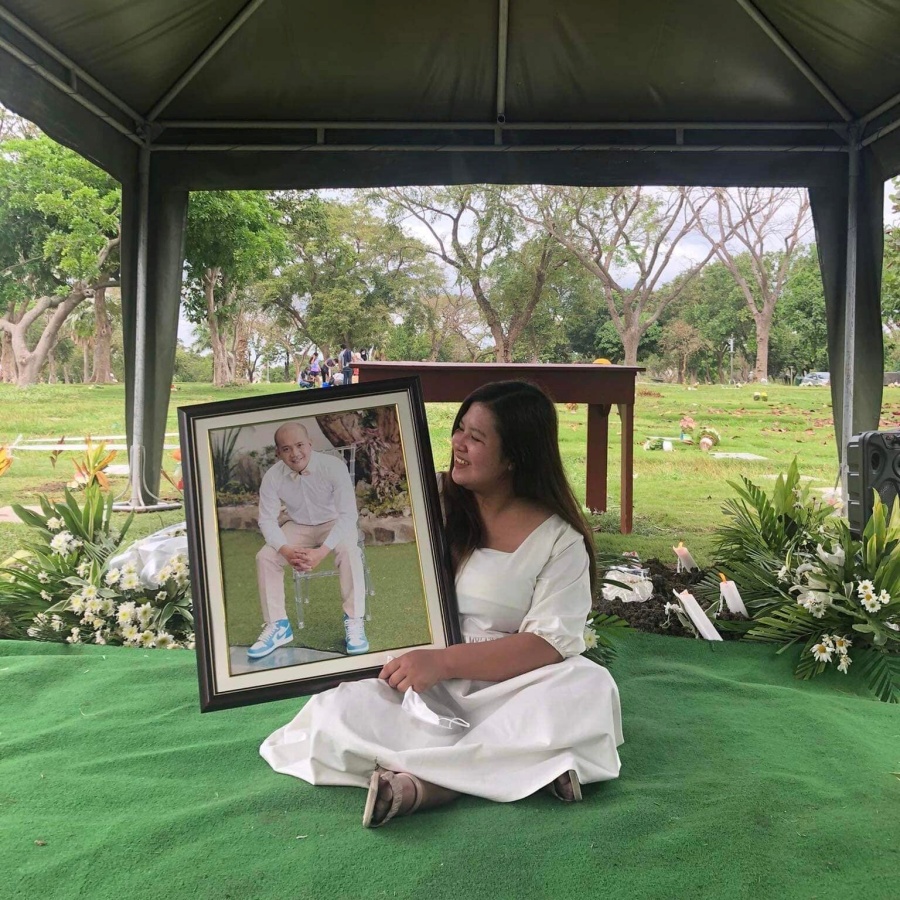 Here is a video about the tragic incident, as shared by Philippine Star on their Facebook page:
To Roanne and her family, we would like to extend our deepest and sincere condolences. We can only imagine the pain you are feeling, though we also commend you for being strong and for sharing your story. We are inspired by the great love you and Ronnie have for each other, and we wish you all the best in the days to come. God bless you!
READ NEXT: Filipino Couple's Tragic Love Story Featured on New York Times