Thinking about working in Bahrain? If yes, then it's important that you know what the cost of living is in the country and how much you might earn.
Lots of Filipinos work in Bahrain because of the great business environment, the chance to explore a culturally rich country, there are many job opportunities, and more. This article will give you an idea on the expenses of living in Bahrain.
Disclaimer: The information posted here is based on the personal experiences shared by the OFW in the video below. Please let this post serve as a guide only. If you have specific questions, you may ask the OFW by commenting on their videos on their accounts.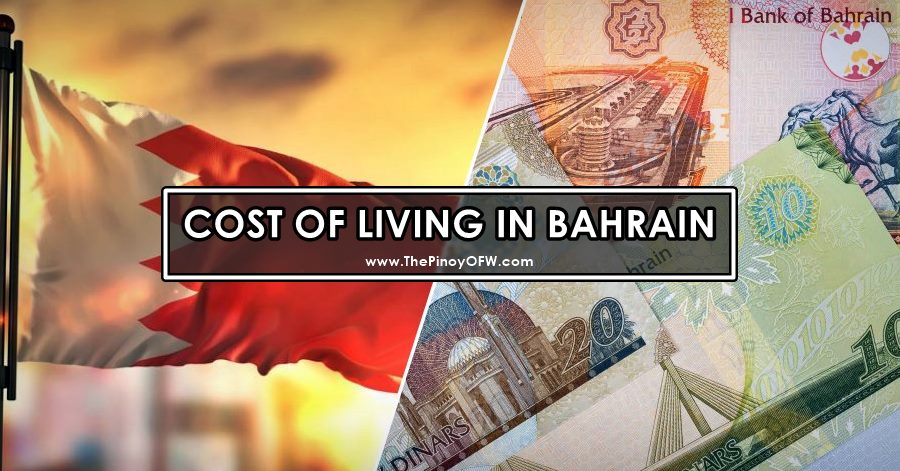 Cost of Living in Bahrain – How Much Money You Need to Survive as an Expat
The information in this article comes from an OFW working in Bahrain named Richard Martinez. Richard has a YouTube channel you should check out. It's called BAHRAIN GOODVIBES. You can check one of his awesome videos below:
Salary
Richard says for an average worker (waiter, cleaner, housemaid, salon worker, etc.) the salary range is 120 BHD (Bahrain Dinar) to 200 BHD.
Currently, the exchange rate is 1 BHD = 132.8 PhP.
So, the average worker in Bahrain earns an equivalent of 15,932 Php – 26,553 PhP per month.
Working as a Hotel Waiter
Richard's first job at Bahrain is as a hotel waiter, earning 120 BHD per month.
For that work, he had free accommodation and free food.
However, sometimes they just bought food since they can't eat the food; its unique to the Filipino taste.
Also, some employees don't get free accommodation, so they just live out; sometimes several people in one room to save.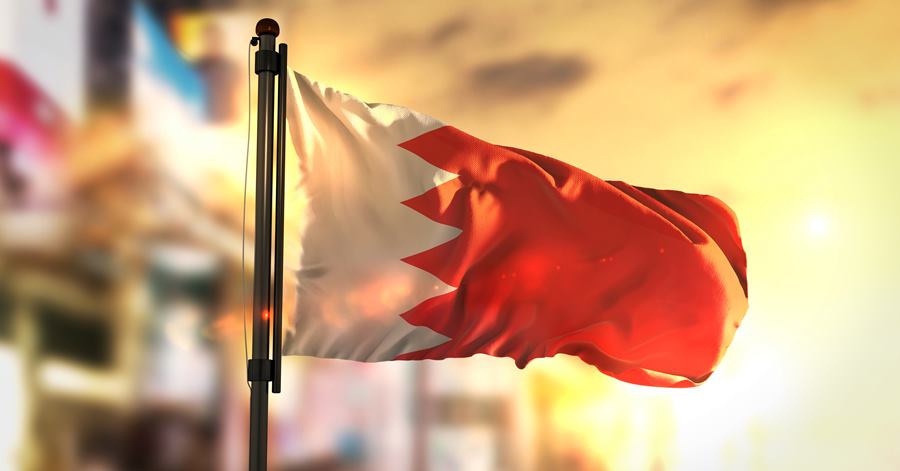 Accommodation Expenses
Finding a place to stay is easy in Bahrain. There are many options.
However, it's probably better to check your contract and see that you get free accommodation. That way you don't have to worry about finding a house once you arrive at Bahrain.
It's also better if you already know someone in Bahrain before going there to work.
Here are some house rates:
Small partition room with AC, each room (there are 2), separate door – 50 BHD or PhP 6,637 per month.
One big room with bath room – 100 BHD or PhP 13,274 per month
Sharing a big room with 4 to 5 persons – 45 BHD – 70 BHD depending on the room, the location of the flat, and other factors.
Groceries
According to Richard, you can spend 30 BHD – 50 BHD, or 3,984 PhP – 6,640 PhP per month on groceries. That, of course, depends on how much you eat.
Price comparisons vary depending on the product. Some products are cheaper in Bahrain and in the Philippines, and vice versa.
Restaurant rates are typically 1.5 BHD or 200 PhP per meal, you get one rice, one viand and drinks.
Of course, eating at restaurants often is quite expensive, so you should learn to buy groceries and cook your own food.
Transportation
Some companies offer free transportation.
For those who don't, employees can utilize public transportation.
A mini bus monthly pass is around 15 BHD – 20 BHD, or 1,992 Php to 2,656 PhP.
You can ride a red bus worth 300 Fils per ticket. 1 BHD = 1000 Fils, so that's around 40 PhP.
Other Expenses
Internet – 5 BHD to 15 BHD, or 664 PhP to 1,992 PhP
Going out – While you're working hard for your family, it's not ideal to give all of your savings to them. You should save for yourself.
Indeed, it is important that you not only spend money for yourself, you should also save, and invest is possible. This message is extra
crucial nowadays; the global health crisis has taken a toll on many employees, including OFWs who are now suddenly out of jobs.
There you have it. This article should enlighten you on the cost of living in Bahrain. Is it worth the cost? With everything else that Bahrain has to offer, it most likely is.