It's all over the news: the novel coronavirus has become an epidemic that's threatening to become a pandemic, but only until the World Health Organization decides to call it so. 
But with over 80,000 active infections outside of China – where the virus originated – and still counting, each of us needs to have a basic understanding of what the virus is about and other related information to protect ourselves.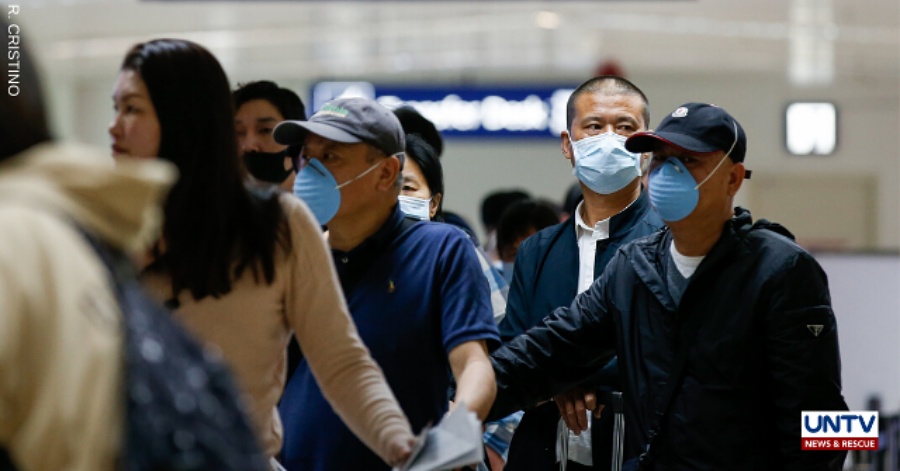 Here Are Places Pinoys are Not Allowed to Travel to amid COVID-19 Epidemic 
If you're planning for a trip, it's common practice to first check whether your destination has travel restrictions set in place, to make sure that you are prepared for what you might encounter on your visit and for your safety and protection, as well.
As the novel coronavirus continues to spread around the world, travelers need to make additional considerations and preparations when making their travel plans.
ALSO READ: 9 Tips for Travellers to Prevent the Spread of COVID-19 
At this point, it's best to avoid passing through China, where the virus originated, as well as countries where cases of COVID-19, the disease caused by the virus, are on the rise namely Italy, Iran, South Korea, and Japan. 
As of March 3, the Philippines has imposed a travel ban on the following countries:
This means that Filipinos can not go out of the country to visit any of the above-listed locations due to the aggressive spread of the virus in those areas. However, OFWs, permanent resident cardholders, and students are exempted from this rule.
In line with this, exempted cases from the travel ban will have to sign a waiver of declaration, signifying their knowledge and understanding of the risks involved in their trip.
As of March 4, here are the 
existing inbound travel restrictions of several countries
:
Taiwan
According to Taiwan's Bureau of Consular Affairs, entry to the territory is banned for foreign nationals who have entered or resided in China, Hong Kong, or Macau within 14 days, even if they are eligible for visa-free entry or hold a valid e-visa or visa.  
Moreover, the following will be subject to home quarantine for 14 days upon arrival to Taiwan, under the supervision of Taiwan's Central Epidemic Command Center (CECC):
Taiwan residents and foreign nationals who hold a Taiwan Resident Certificate

Travelers arriving from South Korea, Italy, and Iran
Singapore
As per Singapore's Immigration and Security Checkpoint Authority (ICA), all new visitors with recent travel history to the following regions within the last 14 days will not be allowed entry into Singapore or transit through Singapore:
Iran

Northern Italy

Republic of Korea

Daegu city or Cheongdo county, Republic of Korea

Mainland China
Additionally, issuance of new visas and visa-free transit are suspended for holders of the People's Republic of China (PRC) passports. Previously issued visas for PRC passports will be suspended, as well.
In this regard, Singapore citizens, permanent residents, and long-term pass holders who have a travel history from the above areas will be placed on home quarantine for 14 days from the date of their return.
Hong Kong
In an update from the Hong Kong government, the following people are not allowed to enter the city-state: 
Non-Hong Kong residents with recent travel history (within 14 days) to Hubei, China

Non-Hong Kong residents with recent travel history (within 14 days) to South Korea

Travelers with a visa validity of less than 14 days
Additionally, the following are required to undergo a 14-day quarantine (in a quarantine center, home, or other accommodation) upon arrival:
Hong Kong residents, mainland China residents, and other foreign nationals with recent travel history (within 14 days) to mainland China, even if they enter the territory from other places, provided they do not show symptoms and pass temperature checks at entry. Those with symptoms will be referred to the Hong Kong Department of Health.

Hong Kong residents and other foreign nationals who have been to Emilia Romagna, Lombardy, or Veneto regions in Italy within 14 days of their arrival. They will be required to stay in a quarantine center.
On Tuesday (March 3), Presidential spokesman Salvador S. Panelo confirmed that the Inter-Agency Task Force on Emerging Infectious Diseases (IATF) decided to relax the travel ban in South Korea after its meeting, except for the whole of North Gyeongsang province, including Daegu City and Cheongdo County, where the virus outbreak is concentrated.
Panelo added that those traveling for South Korea will also be required to execute and sign a declaration, signifying their knowledge and understanding of the risks involved in their trip.
Moreover, they will be given a health advisory pamphlet before their departure.
Panelo noted that the IATF has no plans to impose new travel bans or to revoke existing ones for now.
ALSO READ: World Health Org: Vaccine for COVID-19 could be ready in 18 months