The remains of two Filipinas who were abducted and killed in Cyprus earlier this year have arrived in the Philippines as per news bulletin from DFA. These two remains were among three Filipinas reported missing between 2017 and 2018, but were later found to be victims of murder by a self-confessed killer who happens to be an officer of the Cyprus National Guard.  The killer has been handed down seven life sentences last month after pleading guilty to killing five women, including the three Filipinas, and two children.
For many Filipinos, working in European countries is far more appealing than working in Asian nations or even the US, because of the quality of life there, where things seem "more relaxed".
However, there is no such thing as a perfect place in terms of residence or employment, especially when there is the ever-present threat of accidents, calamities, and even crime in almost all parts of the world. The DFA, was indeed true, when it cautioned Filipinos traveling either for work or holidays, that "no place can be considered safe anymore", and so due caution must be exercised at all times.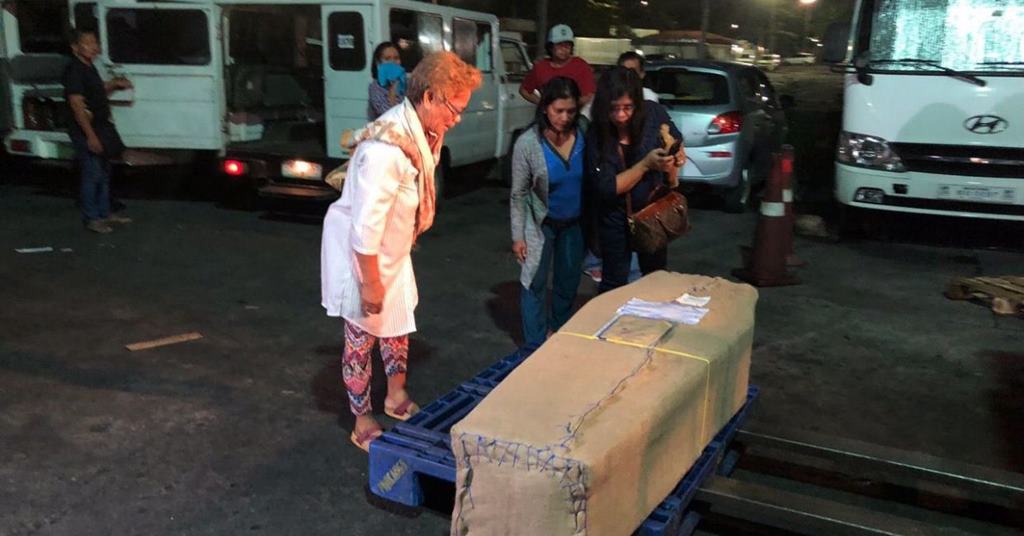 Cyprus Serial Killer Admits to Heinous Murders involving Domestic Workers, Handed Seven Life Sentences
However, in April this year, shocking news blew up the bubble of an image of a "relaxed and peaceful" life in Europe, when the murder of seven women including young girls in Cyprus over the course of three years, were attributed to a Greek-Cypriot serial killer who even worked as an army officer, as shared in a report by BBC World.
In line with this, the 35-year old Nikos Metaxas pleaded guilty to 12 charges relating to the abduction and murder of seven women and girls in Cyprus. On July 22, Metaxas has been handed multiple life sentences for the premeditated murder of five foreign women, including Filipinos, and two of their children.
During his sentencing, the defendant, who was in tears, apologised to the victims' families and said he did not know why he committed those "hateful crimes". This case goes down in history as the first trial of a serial killer in Cyprus.
In his statement, Metaxas said, "Cypriot society will be wondering how one of its members reached this point."
"I have also asked myself why; I have not yet managed to find an answer," he added. Metaxas also revealed that he was willing to assist authorities "in search of those answers".
Up until this day, the sentence handed to Metaxas, who wore a bullet-proof vest in the courtroom, is the toughest ever imposed by the Cypriot justice system.
During the sentencing of Metaxas to seven prison terms of 25 years, a panel of three judges said Metaxas had "embarked on a campaign to kill defenceless women".
In spite of this, the court noted that Metaxas was not expected to appeal the case.
The murders took place between September 2016 and August 2018. Of his victims, three were from the Philippines; one was from Nepal; and one was from Romania. Most of these women were working as housekeepers. The two youngest victims were girls aged six and eight.
Upon the discovery of the murders, the country's police chief was sacked and the justice minister later resigned over the failure to properly investigate following the missing persons reports.
The case was first brought into late back in April, when the bodies of two women – Marry Rose Tiburcio, 38, and Arian Palanas Lozano, 28, both from the Philippines – were discovered.
One of the bodies was found by tourists down a mine shaft that had flooded following heavy rains.
The discoveries launched an investigation and, after tracing Ms Tiburcio's online messages, the police arrested Metaxas on suspicion of murder.
Initially, Metaxas denied killing a third Filipino woman, Maricar Valtez Arquiola, 31, who was reported missing in 2017, but then retracted his testimony and later confessed to the crime.
UPDATE: Remains of Filipina Victims Arrive in Philippines
In an update by the Philippines' Department of Foreign Affairs, the remains of the Filipino women who were victims of a serial killer in Cyprus arrived in the country Saturday (July 27) evening.
Here's a Tweet from DFA:
#DFABulletin: On the Case of the Filipinas Murdered in Cyprus: https://t.co/Ime0mYcvi4

The DFA received the remains of two Filipinas who fell victim to serial killings in Cyprus as they arrived in the Philippines on the evening of 27 July 2019. #DFAinACTION pic.twitter.com/IzqZzOFRek

— DFA Philippines (@DFAPHL) July 28, 2019
Meanwhile, the DFA through the Philippine Embassy in Athens is still awaiting repatriation of the body of another Filipina victim, Arian Palanas Lozano.
ALSO READ: Duterte Inks Law on Deployment of Social Welfare Attachés to Foreign Posts