Extra vigilance is advised by the Philippine Department of Foreign Affairs (DFA) to Filipinos traveling to Paris in the latest travel advisory released by the Philippine Embassy in France. The advisory was released to warn the travelers of the spate of break-ins, robberies, and pickpockets incidence in the city.
Paris, France's capital city, and one of the world's hub for art, fashion, food, and culture, is also notoriously known for its pickpockets. As one of the most popular cities around the world, it is no wonder that Paris attracts and sustains the string of terror incidents involving sticky fingers noted in the advisory. Also stated in the advisory is the latest Paris thievery incident dated May 12, 2018.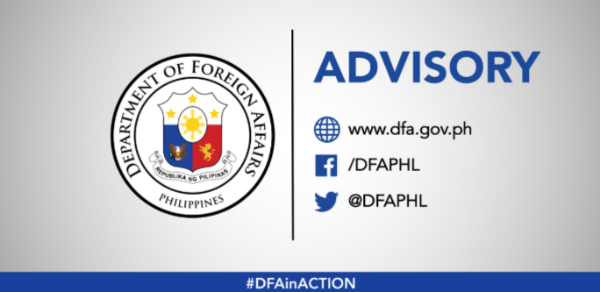 The advisory listed the following safety guidelines, and requested the Filipino travelers to observe them when in France:
1. Always secure personal belongings such as bags, wallets, phones and other personal items when visiting tourist spots, walking around, and riding public transportation.
2. Be wary of pickpockets. They are rampant at metro stations, trains, and even in shopping areas.
3. Keep passport and identity card in separate areas of your bag, so as to lessen the risk of losing both identity documents.
4. Theft may also occur in hotels and apartments. Make sure that your briefcases, bags and other valuables are secure. Be wary of the so-called "hotel rats," scam artists who pretend to be hotel guests or tourists and who can swipe baggage in hotel lobbies, or book rooms with fake names and break-in rooms to steal valuables.
5. Do not carry a lot of cash. Most stores accept cards. Should you use your card, cover your hand discreetly when typing the pin.
6. Keep your bags out of sight when inside the vehicles. Robberies may sometimes occur during traffic jams.
7. Be alert and vigilant when visiting different areas in France. Make sure to follow the instructions of police and military personnel in case of any incident.
8. Be updated with the news. Refrain from going to areas that are declared to be unsafe or that have terrorism threat.
In case of urgent need for assistance, Filipinos are advised to call the embassy via their 24/7 emergency hotline at +33 6 20 59 25 15.
Filipinos seeking help may also visit the embassy at 45 Rue de Ranelagh, 4 Hameau de Boulainvilliers, 75016 Paris, France or send them a message at +33 1 44 14 57 00 or via their email address paris.pe@dfa.gov.ph.