On Thursday, the Department of Foreign Affairs confirmed that at least 14 Overseas Filipino Workers (OFWs) in Lebanon who were in trouble had been returned. According to the DFA, 14 upset OFWs were physically abused, housed as runaways, and imprisoned.
Also Read: DMW Opens ONE REPATRIATION CENTER for Distressed Overseas Filipino Workers
The Philippine Embassy in Lebanon returned the OFWs and freed them of their particular "immigration responsibilities" in collaboration with concerned Lebanese officials.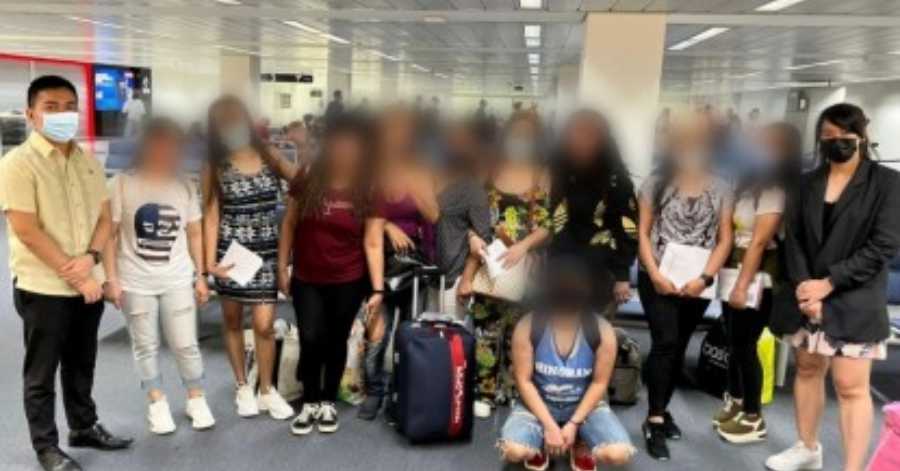 'Abused and Distressed' OFWs in Lebanon Return Home
According to the Manila Standard, the Department of Foreign Affairs said that the shelter was nearly at "full capacity" in terms of the number of distressed and undocumented Filipinos it helped during the first quarter of 2022.
The DFA, on the other hand, noted that the shelter's occupancy rate had dropped by 98 percent following the most recent repatriation.
Using the accounts of OFWs in Lebanon, the agency discovered that illegal recruiting for Lebanon was widespread, despite a 2007 ban on the deployment of domestic workers to the country.
"The embassy also monitors and ensures the welfare of Filipino nationals in various penal facilities in Lebanon. It prioritizes the provision of legal assistance and their earliest possible repatriation while giving basic supplies, as deemed necessary," the DFA said.
The Philippine Embassy supported the repatriation of a group of physically abused workers, runaways, and detained nationals.
They were released from their numerous immigration responsibilities in coordination with relevant Lebanese authorities, and the repatriates praised the Philippine Embassy, which has pledged to assist Filipinos and their dependents throughout Lebanon's economic crisis.
READ NEXT: Philippine Embassy in Lebanon