The pandemic crisis, "Covid-19 Virus" has affected everyone's ways of earning money. The normal lifestyle of an Overseas Filipino Worker would have been easier if their movements were not limited. Other ways of earning may be limited due to the lockdown or quarantine the country's government has imposed.
The Philippine Government does not fail to forget us, they have supported our fellow OFWs in many forms of assistance. They have planned ahead and understand that these Filipino workers will need assistance coming from their home country.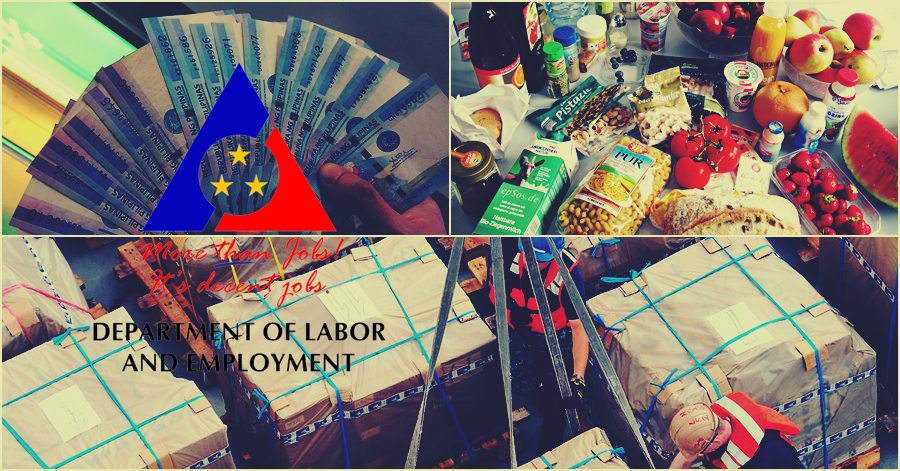 DOLE Gives More Than Just Cash Assistance to OFWs
The Department Of Labor and Employment has supported many Filipino workers by giving cash, food, and medical assistance. Aside from distributing $200 (PHP 10,000) cash assistance to OFWs through the Abot Kamay Ang Pagtulong AKAP program, they also handed out food packs, medicines, and face masks through Philippine Overseas Labor Offices (POLO) in many foreign posts.
Based on POLO's reports, Claro Arellano (Undersecretary) said that 3, 637 OFWs from Asia and the Pacific have the relief goods, whilst 9,403 OFWs in Americas and Europe and 66,271 Individuals in The Middle East and Africa as of May 29, 2020.
Additionally, Kuwait dispersed food packs to 28, 179 OFWs, 7,723 in Qatar, and 9,358 in Jeddah. At the same time, the reliefs POLO distributed to 3,437 OFWs in the UAE, 1,820 beneficiaries in Abu Dhabi, and 1,104 in Dubai.
Aside from the food and medical support is given by DOLE, OFWs were also given cash assistance by OWWA. Arellano said that the relief programs established by DOLE are made possible with the assistance of POLO worldwide and will continue to operate.