The Department of Labor and Employment (DOLE) is calling for the deportation of an overseas Filipino worker in Taiwan for alleged cyber libel.
The alleged caregiver employed in Yunlin County, Taiwan is facing charges of cyber libel after her "willful posting of nasty and malevolent materials" targeting President Rodrigo Duterte on Facebook.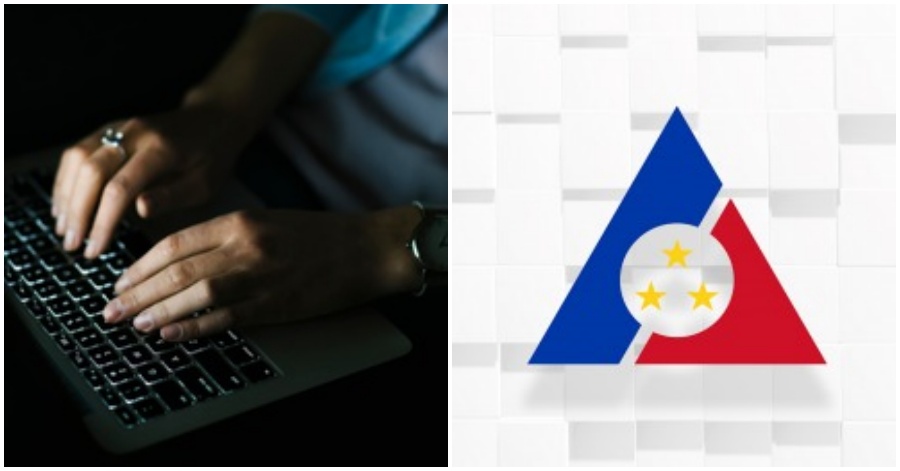 Taiwan OFW Faces Deportation Threat for Anti-Duterte Remarks
According to DOLE's statement, the alleged OFW identified as Elanel Egot Ordidor created posts "intended to cause hatred amidst the global health crisis brought about by the COVID-19 pandemic, as shared in a report by The Inquirer.
Officials from DOLE said the Philippine Overseas Labor Office (POLO) has already coordinated with Ordidor's broker and employer for her deportation based on the gravity of her offense under Philippine law. 
The DOLE pointed out that sharing and posting of such kinds of videos are punishable under Republic Act No. 10175 or commonly known as the Cybercrime Prevention Act of 2012.
In response to this, authorities from the POLO in Taiwan got in contact with Ordidor in her workplace on April 20 wherein they told her that her posts amounted to a crime that might get her prosecuted both in Taiwan and in the Philippines.
During the meeting, Ordidor "was cooperative and cordial" according to DOLE, and promised to delete the said posts, and informed them that she won't do it again.
The labor department also noted that Ordidor swore that she would upload a video of her public apology to Duterte and to the people in government as of 9 p.m. on the same day of the meeting.
However, no such video was produced, DOLE said, and there were even several posts on POLO Taichung's Facebook page from several fake accounts that assured Ordidor's cause and that also gave her support were seen.
It was later discovered that Ordidor had used several social media accounts such as Lenale Elanel Egot, Mha Lan Dee, Linn Silawan, and Hampas Lupa, and has a group organized to "discredit and malign the President and destabilize the government."
Despite DOLE's push for the alleged OFW's deportation, Malacanang on Sunday (April 26) denied any involvement on the planned deportation of OFW in Taiwan for supposedly posting "nasty and malevolent materials" against President Rodrigo Duterte.
Presidential spokesperson Harry Roque clarified that Malacanang took no part in such plans, just as the administration was not involving itself in remarks made by millions of OFWs.
In a separate interview with dzBB, Roque said in the vernacular: "Walang katunayan na tayo mismo ang humingi ng deportasyon na 'yan, kasi hindi naman natin pinakekealaman 'yung milyon-milyong OFWs at kanilang sinasabi dahil dito sa ating bayan ay mayroon naman tayong karapatan ng malayang pananalita."
(T/N: There is no proof that the call for deportation of the involved Filipina in Taiwan came from Malacanang, because the Palace does not concern itself in dealing with millions of comments or reactions expressed by OFWs, whether it be for or against the government because they have the freedom to express themselves.)
Despite this, the Presidential spokesperson said that they would assist the concerned OFW, if the decision from her host country is to deport her back to the Philippines. 
Roque clarified that ultimately, it would be the Taiwanese government's call to deport the OFW if they found that the grounds for her deportation are valid. 
President Duterte signed the Bayanihan to Heal as One Act into law last March. The law allowed him to exercise additional powers to curb the spread of the COVID-19.
However, the same law also included a clause which penalizes "individuals or groups creating, perpetrating, or spreading false information regarding the COVID-19 crisis on social media and other platforms, such information having no valid of beneficial effect on the population, and are geared to promote chaos, panic, anarchy, fear, or confusion; and those participating in cyber incidents that make us or take advantage of the current crisis to prey on the public through scams, phishing, fraudulent emails, or other similar acts."
Those proven guilty of violating this Act will be subject to two months jail time or a fine of P10,000 to P1 million or both, at the discretion of the court.
ALSO READ: 5 Philippine Laws for Migrant Filipino Workers' Protection