It's always heartwarming to come across videos that inspire, like this Filipino farmer who gave away his vegetable harvest to neighbours in need. Recently, another touching video has been making the rounds on social media, about a Filipina housemaid and her UAE employer.
The employer happens to be popular Emirati vlogger Khalid Al Ameri, who shared a video about the "balikbayan" boxes that his housemaid, Layla, planned to send to the Philippines. Little did she know that her employer prepared not only one, but two big surprises for her!
In a nutshell, Khalid surprised her with three balikbayan boxes as gifts and also travelled with her to her hometown in Mindanao region, Philippines.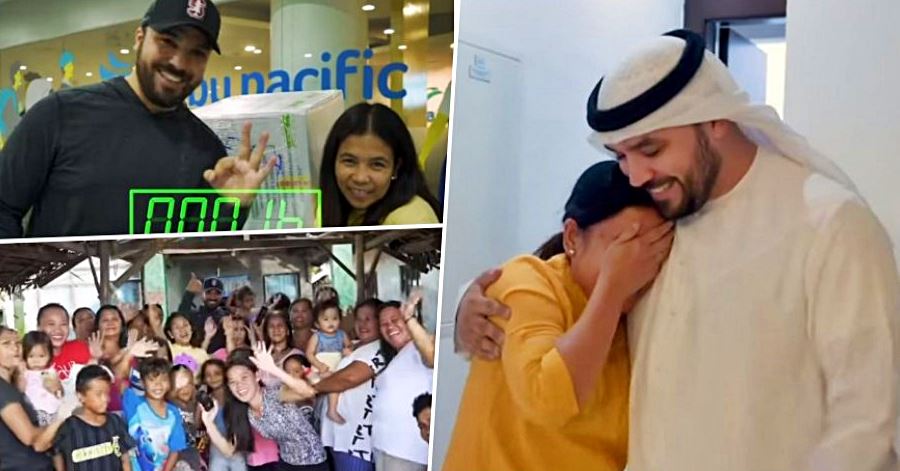 Emirati Employer, Khalid Al Ameri, Travelled with Her Filipina Nanny to General Santos in Mindanao, Bringing Balikbayan Boxes as Gifts
The video, posted on 24th April 2020, began with Al Ameri discussing the importance of balikbayan boxes to overseas Filipino workers (OFWs) and their families. Simply put, "balikbayan" means "returning to one's country," and balikbayan boxes are a way for OFWs to send gifts — usually food, clothes, and shoes — to their loved ones, whom they haven't seen in years.
"Many OFWs go for years without seeing their loved ones," Al Ameri explained, "And shipping a balikbayan box is one way for them to return in spirit."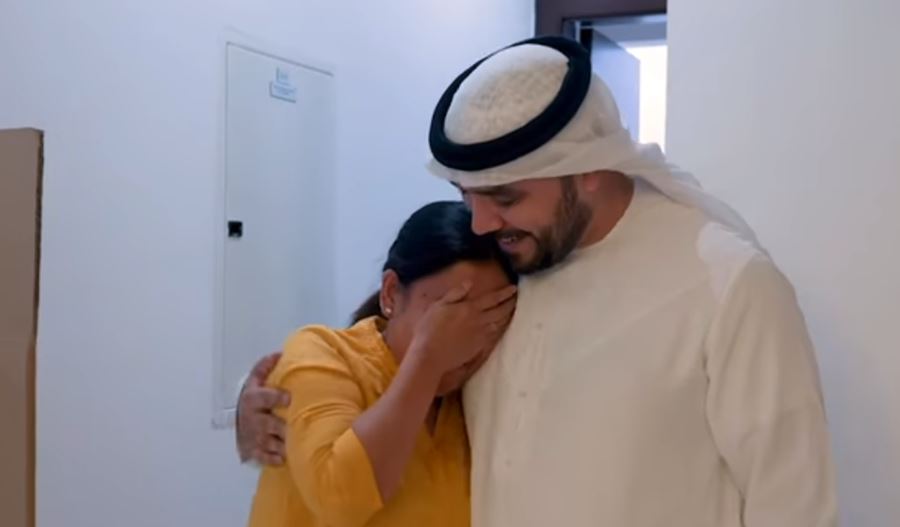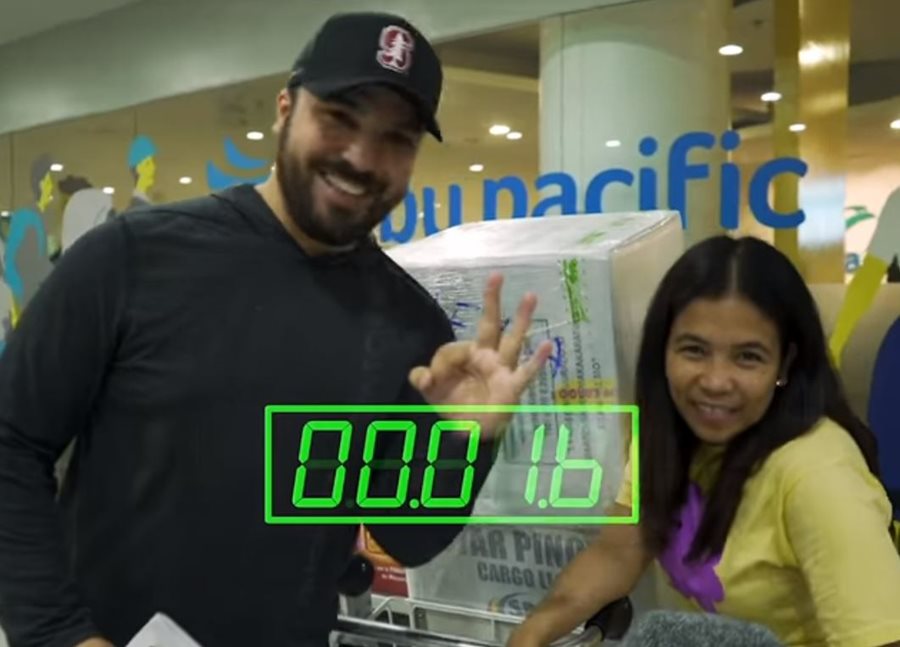 One of the OFWs who prepared balikbayan boxes is the vlogger's Filipina housemaid, Layla, who has been staying with his family in the UAE for the past five years. Last December, Al Ameri decided to surprise her with some special gifts.
In the video, Al Ameri tells Layla that he will be paying for the shipping of her balikbayan boxes to the Philippines. She smiled upon hearing that, and then Al Ameri gave her another surprise — flight tickets so she can visit her family and give them the boxes herself!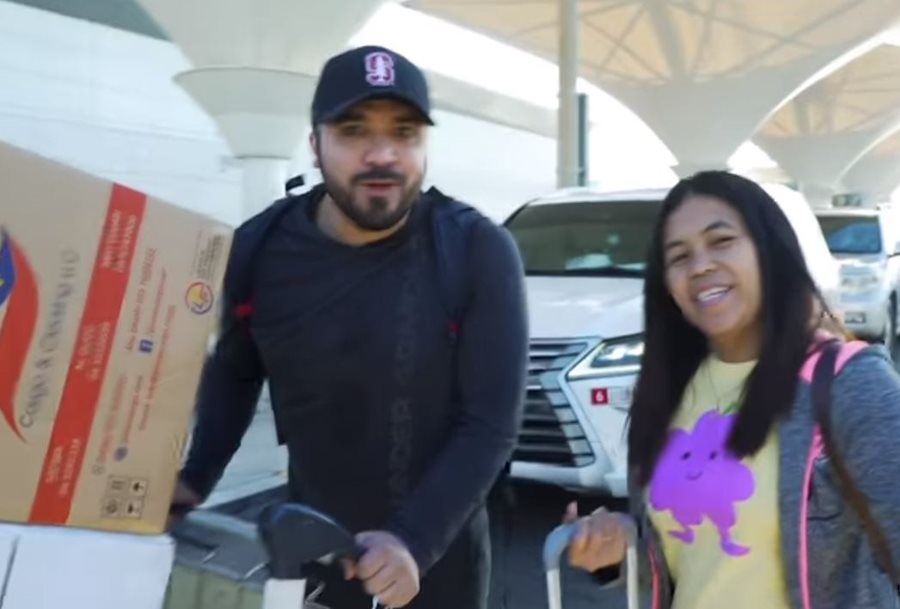 Layla cried tears of joy and described it as "the best Christmas gift." Soon enough, on 26th December 2019, she took the flight to Manila, and Al Ameri also came to accompany her!
After a three-hour layover at the Manila airport, they caught a flight to General Santos City, where Layla's family was waiting. They were happy to see her and meet her employer, Al Ameri, who spent some time and enjoyed a meal with her whole family.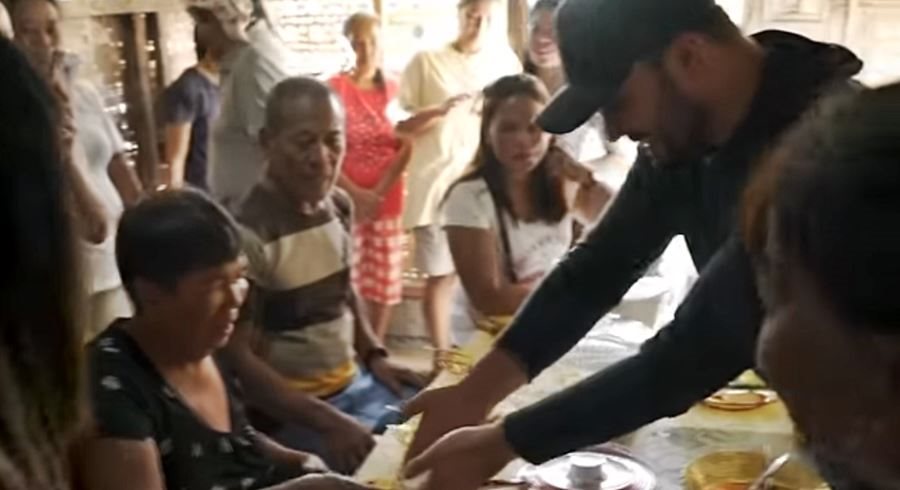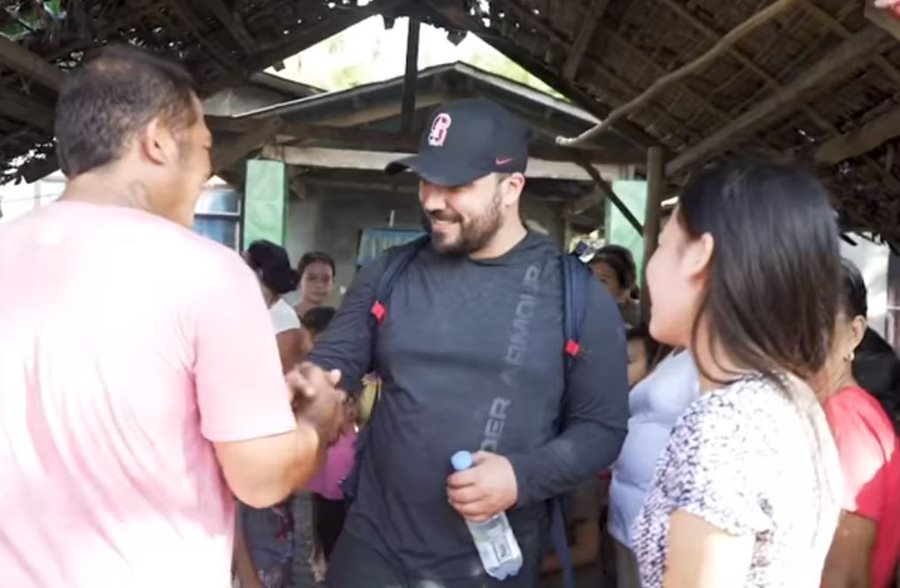 Later, Al Ameri remarked that when Layla arrived, the boxes didn't seem to matter anymore. Her family was simply happy to see her! Moreover, he shared that the balikbayan box conveys a story of strength — the strength of OFWs who work hard for years without seeing the people that they love the most.
For many tourists, Mindanao has been given a bad reputation for security due to the issues surrounding a few parts of the region. However it should be noted that not all parts of this region are dangerous. In fact, a lot of areas in the region (prior to the corona outbreak) have been catering to many tourists. Khalid's visit has been a nice gesture that is much appreciated especially as he gets a better understanding of the life situation of his employee.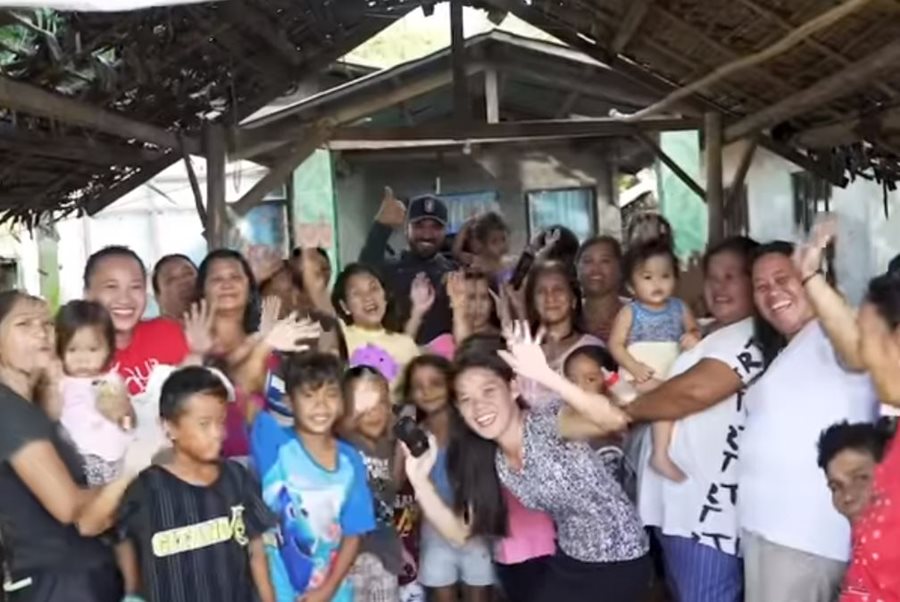 Video: Khalid Al Ameri Visits Philippines with Filipina Nanny Bringing Surprises
Check out the full of video about the balikbayan box and Layla's visit to the Philippines, as posted by Al Ameri on his Facebook page:
Indeed, aside from being a box filled with
pasalubong
, the
balikbayan
box represents OFWs' love for their families. During the times when they cannot go home to the Philippines, sending a
balikbayan
box is one way for them to be with their loved ones "in spirit."
Usually we hear stories in news of employers treating employees badly. So this is extremely heartwarming to see an employer pay for 3 balikbayan boxes to his Filipina worker and also joined her visit her hometown. More than the balikbayan boxes, this is an eye opener for others of the situation of overseas workers not only for Filipinos, but for other nationalities as well. Thank you Khalid Al Ameri for showing kindness and may you be an example to other employers out there. 
To learn more about Khalid Al Ameri and his inspiring stories, visit and Like his Facebook Page here – Khalid Al Ameri
And speaking of boxes, here is another video of an OFW who decided to surprise his daughter with a "very special" balikbayan box. Watch it and be inspired!