Recently, Philippine President Rodrigo Duterte led the destruction of smuggled vehicles at Port Irene in Sta. Ana, Cagayan. According to a Presidential Communications Operations Office (PCOO) press release, the condemnation included 63 luxury cars and high-end motorcycles.
During the public condemnation, President Duterte delivered a speech, stating that he could not completely eliminate smuggling and corruption in the government, but he would certainly attempt to build an "environment where businesses would thrive."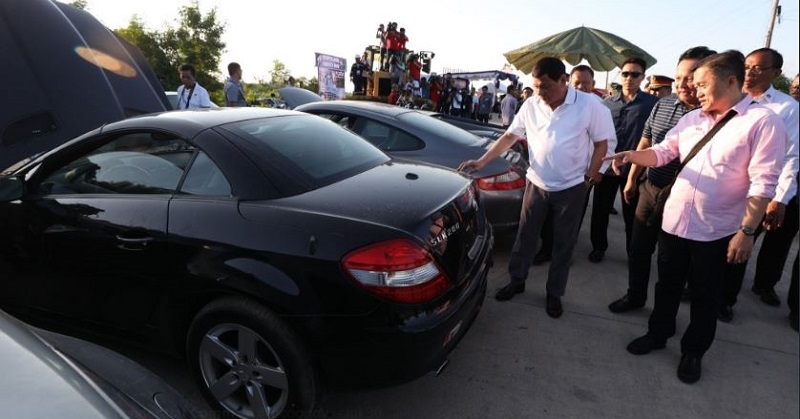 Pres. Duterte Oversees Destruction of Smuggled Vehicles
The public condemnation was part of the Cagayan Economic Zone Authority's (CEZA) compliance to President Duterte's directive on destroying illegally shipped contraband in the Philippines. The event involved the destruction of the following:
63 luxury vehicles worth PHP 277,961,760
8 high-end motorcycles wort PHP 19,567,350
Notably, these vehicles comprised the second batch of smuggled luxury cars destroyed at Port Irene. Last March, 14 luxury cars that had been shipped illegally were also destroyed.
Here is a video of destruction of the cars, posted by CNN:
Creating a Viable Place for Business
"Kaya ito sinira ko 'to because you have to show to the world that you have a viable place of investment and business," the President declared. "And the only way to show it is that you are productive and that you have the economy to absorb the productivity of the population."
Moreover, he explained the importance of peace and order: "You know, before a place can really be developed or a viable place to do business, you have to establish first law and order."
"You allow government to work in this area, establish economic centers, make it productive, make it safe, make the buildings, the structures fire-free. No attack, no killing," he emphasized, noting the presence of the New People's Army (NPA) in Cagayan.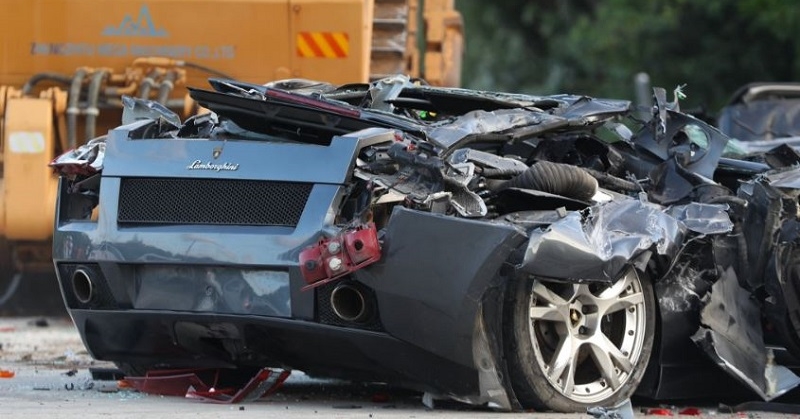 Addressing Communist Insurgency
President Duterte also mentioned the negative effect of communist insurgency, stressing that it hinders economic growth. Once again, he called on communist insurgents to return and cooperate with the government — promising shelter, education, and livelihood for their families.
"I don't know what will happen to the talks. But if you guys want just maybe a place where you can work and earn money for your family for their education, you might do well just to talk to anybody even to the military and the police about how we can sort it out among ourselves," the President said. "War would bring us nothing."
Pres. Duterte witnesses the condemnation and public destruction of contraband luxury vehicles and motorbikes at Port Irene in Sta. Ana, Cagayan on July 30, 2018. #TatakNgPagbabago pic.twitter.com/QIDv4Eh2q0

— Presidential Comm (@pcoogov) July 31, 2018
The destruction of these luxury cars shows that our President is truly serious about fighting corruption and smuggling. Ultimately, the end goal is to improve the business environment in the Philippines and to attract more investments. Meanwhile, for Pinoys working abroad, here is a list of OFW programs launched during the Duterte administration.