Top American TV celeb and talk show host Ellen DeGeneres gave one Filipina nurse in the US the biggest surprise of her life.
DeGeneres, in one of her show's segments, reached out to medical front liners and chose the Los Angeles-based Filipina nurse as the recipient of a brand new car ahead of Christmas Day.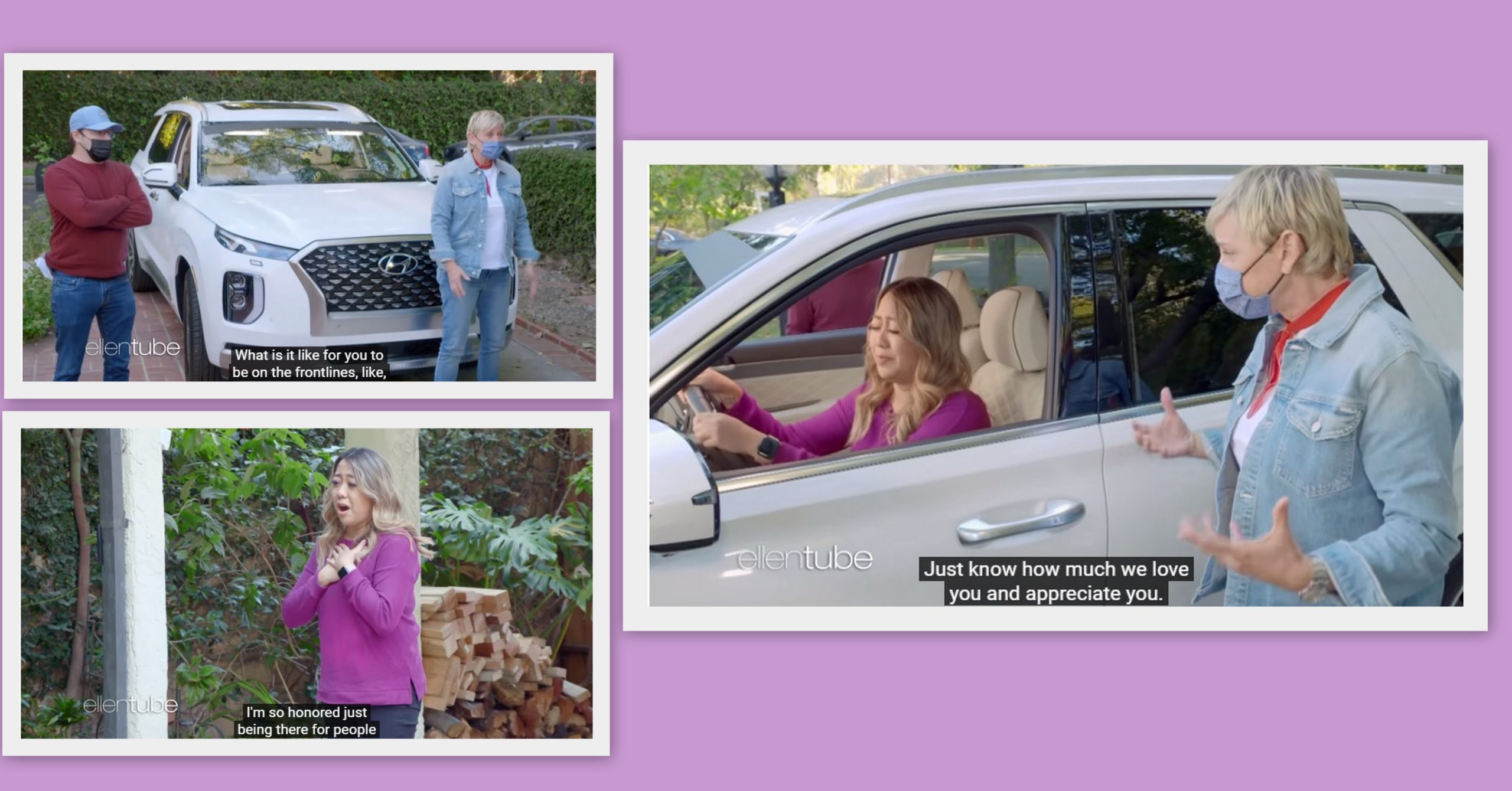 [VIDEO] Filipina Nurse in US Receives Biggest Surprise of Her Life From Ellen DeGeneres
The lucky Filipina nurse is Flor Roz, a licensed practical nurse who's taking care of COVID patients.
During her interview with Ellen, Roz shared how challenging her work and life has been ever since the pandemic began.
"I became a nurse because since I was a kid, I love helping people. The pandemic has changed everything. People who are sick, since they cannot be visited by their family, I will be the one who's gonna be by their side and let them know that there is this person who loves them," she said.
Roz, who's also a mom to a two-year-old son, added that she hasn't been able to come back home for several months already since she is dealing with COVID patients, and had to protect her family by not coming home to this day because of her work.
"It's just heart-breaking not to see your family. But I can't do anything but to be strong for them," she added.
She also said that since she got infected last March, their finances have been greatly affected so now she has to share a car with her husband.
"Right now, me and my husband share a car. If I don't have the car, I sometimes ask my co-workers to pick me up and I walk or sometimes I take Uber," she said.
Ellen, after giving Flor the big surprise, said: "It's just amazing what you've been doing. I know that you and your husband are sharing one car. So I've partnered with Hyundai and they want to thank you for your service. They want to give you this Hyundai Palisade. This is your car. No more Ubers for you."
Catch the full video clip below posted via The Ellen Show on YouTube:
Congratulations, Flor! Your months of sacrifice to take care of other people has been rewarded with an early Christmas gift. We hope you take care always and we're all very proud of you!
READ NEXT: A Filipina Nurse is First to Administer the Covid-19 Vaccine in the UK