Warning to all Filipinos working abroad. Please don't gossip or say insulting comments to your clients at work. In the UAE, Emirati-Filipino siblings complained about how they were treated while one of them had a service done at a salon in UAE.
In a vlog by Filipino-Emirati vlogger Fahed Alblooshi on his Facebook Page, her sister complained about the Filipino staff insulting her by saying negative comments about her in the Filipino Tagalog language, not knowing that they fully understand what the staff said.
Also Read: WARNING: Avoid Doing These Things at Work on TikTok and Social Media
He and his sister reminded Pinoys and everyone watching about the consequences of insults, spreading gossip and rumors in the UAE.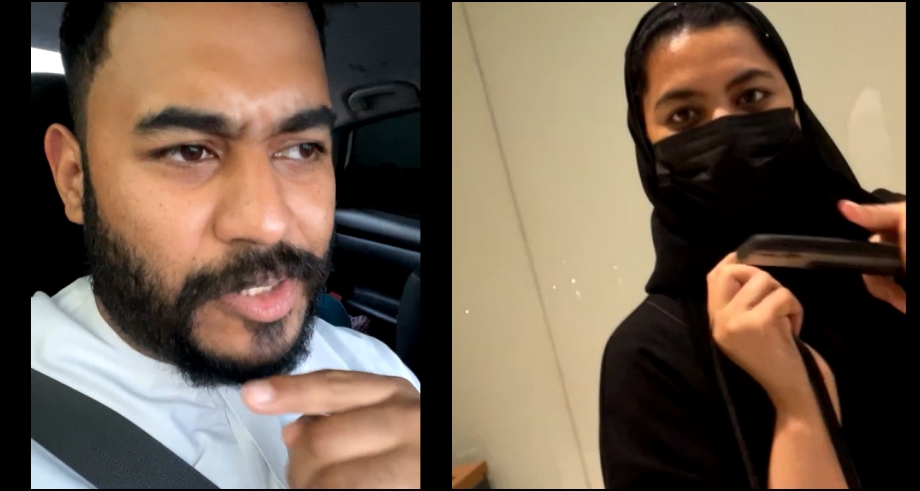 Emirati-Filipino Siblings Warn about Throwing Insults, Spreading Gossip in the UAE
A Facebook Live video post was uploaded by Fahed with the caption "Bakit Maraming kabayan na Maraming chismis?". He was with his sister where they expressed disappointment after becoming a subject of "chismis" inside a salon by Filipino workers.
At the salon, Fahed's sister was ridiculed by the staff while rendering salon service to her. Fahed's sister was insulted in Tagalog by the employees, but they later realized that her sister also understood Filipino.
"Yung kapatid ko gusto nya magpawax ng kamay," Fahed said.
However, while at the salon, her overheard one employee remark to another about her body hair.: "Grabe ang buhok mabalahibo naman yan."
They contacted and brought up the issue to the manager and they began talking in Tagalog, which startled the staff.
"Akala nyo hindi ako marunong mag-Tagalog? Half-Pinay po ako at masakit lahat ng sinabi nyo tungkol sa akin. May balahibo ako. Kayo ba walang balahibo? Paano kung nalaman ng government ginagawa niyo,'" she said.
She expressed that the comments of the salon employees had upset her and informed them that they should avoid gossiping and insulting others.
Check out the video posted on Emarati-Filipino's Facebook Page below:
Reminder to all Expats about UAE Rules
Let this be a reminder to all Pinoys to always watch your words in public, whether in the UAE or wherever you are. This is not the Philippines. When you say negative things about other people, they reflect your character. More than any penalties if somebody will report you, it will also be for your own good and self-improvement if you practice being kind to other people.
Also, please be reminded that in customer service, it is completely unethical to speak. As Filipinos, we have an advantage especially with our good customer service skills and communication skills. Let's put these skills to good use and be professional.