Israel is a dream come true to most Filipinos. Not only does it affirm our faith for being the place where Jesus lived, but it is also a place where we find plenty of opportunities for work especially for those in the healthcare sector.
Many Filipinos who have worked or are working in Israel would know that one of the most in-demand (and high-paying) jobs there involves caregiving for the elderly and disabled Israelis and their families. For some, they have spent several decades of their lives in the service of others for the sake of their loved ones back in the Philippines. However, with the country's new (and stricter) rules on visas, many OFWs are at risk for deportation.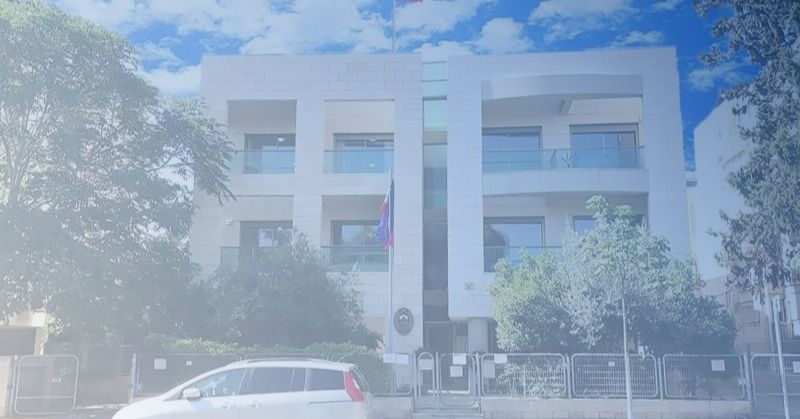 Pinoy Workers in Israel Face Risk of Deportation for Having Children
In line with this, the Department of Foreign Affairs (DFA) last July appealed to the Israeli government to treat overstaying Filipinos in a humane and decent manner following reports of city-wide arrests with the country pushing for deportation proceedings against overstaying migrants including children, as shared in a report by the Philippine Star.
The DFA shared that the Philippine Embassy in Tel Aviv continues to coordinate with Israel's Population and Border Authority to facilitate humane and decent treatment in the repatriation of overstaying Filipinos.
The embassy shared, "While the Philippines respects Israeli laws, it reiterates its request for the Israeli government to treat overstaying Filipinos in a humane and decent manner, most especially when children are involved."
It added that the embassy also stands ready to provide the necessary travel documents for those who need it to ensure orderly repatriation.
Immigration agents began deportation proceedings against an overstaying Filipina and her Israel-born son following their arrest in their home in the city of Yehud last July, reported Israeli newspaper Haaretz.
The two were reportedly detained by authorities at Ben-Gurion Airport.
In another related report, the country was said to have begun rounding up "scores of Filipino workers and their Israel-born children for deportation," which sparked protests in some parts of the country up to this day.
There are currently 28,000 Filipinos living in Israel, most of whom work as caregivers and domestic helpers. According to the United Children of Israel (UCI) association, some 600 families could now face expulsion over a loss of residency status.
In the DFA's statement from the past few months, it urged Filipinos in Israel to observe their host country's laws at all times.
ALSO READ: DFA Cautions OFWs Against Online Human Trafficking Scheme