There's nothing greater than a parent's love for their child. This has been proven by the story of an overseas Filipino worker (OFW) in Taiwan who organized a music concert in Taoyuan last Sunday (September 15) to help raise funds to meet the medical bills of his son, who is battling cancer in the Philippines.
Through the help and care of their friends and families, they were able to host the concert to support the child's battle against cancer.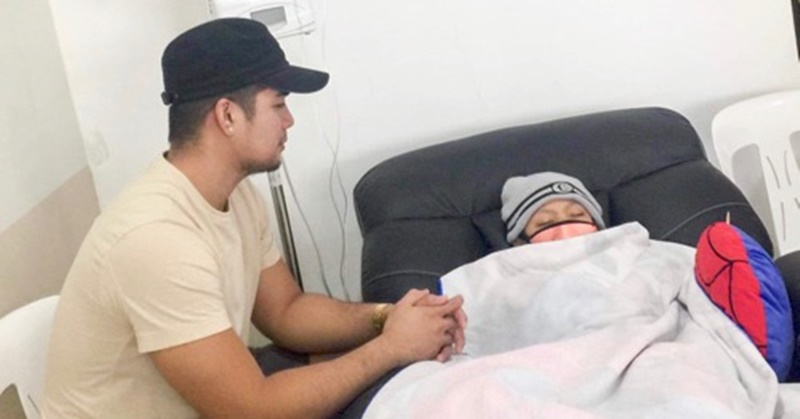 Taiwan-Based Filipino Organizes Concert to Raise Fund for Son Fighting Cancer
Choi Mallari, the 27-year old Pampanga native who works in Taiwan has organized the concert with the help of the Filipino community because he needed to raise 100,000 pesos (US$1,924) each month for the treatment of his son, as shared in a report by the Central News Agency.
Mallari shared, "I found out last December that my 7-year-old son had leukemia, and in January he started chemotherapy treatment that would last three years."
Choi's son is now eight months into the treatment, and still has another two years and four months to finish the program.
In an effort to raise the amount needed to pay for his son's chemotherapy for the next few years, Mallari began selling T-shirts with the word "Lifesavers" printed on them, which meant that the buyers were helping to save the life of his son, Gabriel.
At the suggestion of his friends, Choi shared that his next step was to organize a fund-raising concert, which was held at the Southern Taoyuan Youth Activity Center.
Tickets to the concert start at NT$50 (USD 1.62), while the "Lifesaver" t-shirts were also sold on-site at NT$400 per piece.
There were about 200 people who showed up at the concert, which included a mime group, a hip hop dance crew, and several music bands of various genres.
The Evergreen Hand Mime performers put on a show with neon lights reflecting off white gloves to depict the community's prayers for Gabriel, while the Bizrhyme Band serenaded the audience with their covers of popular rock songs.
According to Marie Yang, a Filipino community leader and host of the concert, when the Filipino community heard of Mallari's plight, they immediately expressed their intent to help.
Yang shared that all the bands and other performers at Sunday's concert had offered their performances for free.
Meanwhile, Mallari said he is grateful for the help that he had received and he plans to continue his fundraising efforts because it is still a long way to recovery for his son.
Truly, there's something admirable when a parent fights for their child's welfare and well-being. It's also very inspiring to see that Filipinos even abroad, form a strong bond within the community to support a common cause.
[VIDEO] Here's a short clip of the performances at the fund-raising concert last September 15:
ALSO READ:  Taiwan Extends Visa-Free Benefit for Filipinos for Another Year