Over the years, Finland has become an increasingly popular destination for Filipinos seeking work opportunities abroad. This is due to the country's high standard of living, excellent social benefits, and welcoming attitude towards immigrants. However, finding a job in Finland can be challenging, especially for those who are unfamiliar with the job market and immigration procedures.
Also Read: How to Apply as a Filipino Caregiver in Finland
In this regard, recruitment agencies and online job portals can be a great help in connecting Filipino job seekers with potential employers in Finland. By leveraging these resources, Filipinos can increase their chances of finding fulfilling work and achieving their dreams of living and working in Finland.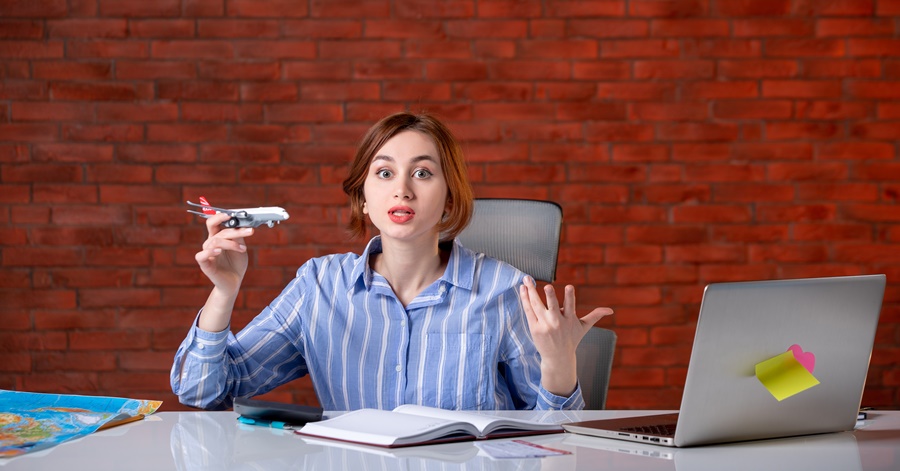 Disclaimer: The information posted here is based on the personal experiences shared by the OFW in the video below. Please let this post serve as a guide only. If you have specific questions, you may ask the OFW by commenting on their video on their accounts.
Working in Finland as a Filipino: Tips and Strategies for Success
Vlogger Alan's experience with obtaining his Finnish residence permit has been a hot topic among the Filipino community. According to him, he received his residence permit after just two months of applying for it. In this video, he shares his experience and provides valuable tips on how to apply for a residence permit in Finland. If you want to watch the full video, then click on the link below:
Job Opportunities for Filipinos in Finland
Alan first applied to work in Poland, but he received other opportunities and ultimately decided to work in Finland. He emphasizes that there are various opportunities for Filipino workers in Finland, particularly in the fields of cleaning, healthcare, and culinary arts. Alan shares some of the websites and agencies that Filipinos can use to apply for jobs in Finland.
Recommended Websites and Agencies for Job Applications
According to the vlogger, here are some of the websites you can go to for job applications in Finland. Additionally, he mentions several agencies that provide employment services.
Silk Road Workforce Management Ltd.
Topmake International Manpower Services
Barona
Work in Finland
Silk Road Workforce Management Ltd.
Other websites
One of the main advantages of using an agency to apply for work in Finland is that the agency will typically have a wide range of job listings available. This means that you have more options to choose from and can apply to a variety of positions that match your qualifications and preferences.
Here are some other advantages of applying through an agency:
Established relationships with Finnish companies – through this, agencies can help expedite the hiring process. This can save you time and increase your chances of being hired.
Provide valuable assistance – agencies can provide valuable assistance with the application process.
Agencies can assist you by helping you do the following:
Review your resume and cover letter
Help you prepare for interviews
Provide information about the Finnish work culture
Inform you about Finland's employment laws.
Overall, using an agency can make the job search process less stressful and increase your chances of finding employment.
Applying directly through online job websites can also be advantageous. These are just some of them:
You have direct access to job listings from various companies in Finland.
You have more control over your job search
You can help find positions that match your qualifications and interests
Online job websites are typically easy to use and can save you time in the job search process.
They help you filter job listings by location, industry, and other criteria, which can help you find the right job more quickly.
Some job websites also offer email alerts when new job listings that match your criteria become available.
Silk Road Workforce Management
One of the websites he recommends is Silk Road Workforce Management Ltd., which is based in Finland. Applicants, including overseas Filipino workers (OFWs), can apply for vacant positions through their Facebook page. Silk Road Workforce Management Ltd. assists OFWs for hiring, particularly nurses, nursing assistants, caregivers, cleaners, and chefs. Interested applicants can check the latest post on their Facebook page to see available job openings.
To apply, one must do the following steps:
Create an email account
Register their information on their website
Fill out a form
Attend a Zoom orientation
Wait for their reply.
OFWs outside of the Philippines are also welcome to apply, especially those coming from the following countries:
and any part of Asia or Europe.
Alan used this agency to apply and after that, he had an appearance at the embassy in Riyadh for biometrics. After just two months, he was granted a resident permit, which included medical requirements and other necessary documents.
Another agency Alan recommends is Topmake International Manpower Services, which is connected to Silk Road. This agency, based in Baguio, will assist with all paperwork in the Philippines. Like Silk Road, Topmake assists Filipinos who are already outside the country.
Private Employment Agency in Finland
For those who are interested in working in the private sector, Barona is a leading private employment agency in Finland. They operate not only in Finland but also in Sweden, Norway, Estonia, Spain, Poland, and Russia. According to their website, they use innovative methods to solve the challenge of finding the right employee fit.
They also offer visionary and future-oriented partnerships for their clients and provide exciting opportunities for their employees at all stages of their career. Barona partners with agencies all around the world, and job seekers can find available positions by searching keywords based on their desired position, company, area, or city.
Alan knows some friends or vloggers who got to Finland through Barona, so it is worth checking out. Those who have a residence permit, whether they are inside or outside the Philippines, can apply through their website.
Healthcare Opportunities
For those interested in healthcare, HSSO Health Staffing Solutions is a direct agency in Finland that hires caregivers to work in the country. The agency uploads posts about those who have arrived in Finland on their Facebook page, and they are a legitimate agency that provides an opportunity for free online lessons in Finnish language and practical nursing.
They are currently taking 20 students from Hong Kong for this program, but fortunately, they are also accepting students from outside of Hong Kong. This is an excellent opportunity to learn Finnish and gain practical nursing skills.
To work as a caregiver in Finland, applicants need to comply with the following requirements:
A Finnish language level of A2
Pass the practical nurse exam
Be between the ages of 21-39
Have a nursing or caregiver degree from their home country,
and have at least one year of work experience as a helper or nurse.
The program usually takes around 6-12 months, after which the practical nurse exam must be passed in Finland.
Work in Finland Program
In addition to the websites and agencies mentioned earlier, there are other opportunities for those interested in working in Finland. One such opportunity is through the Work in Finland program. This program is designed to help individuals who are looking for work in Finland, providing them with information on job opportunities, visa requirements, and other resources.
The Work in Finland program is run by the Finnish government and is available to individuals from all over the world. It offers a range of services to help individuals find work in Finland, including job listings, career advice, and information on living and working in Finland.
To access the Work in Finland program, individuals can visit the website at workinfinland.fi. Here, they can browse job listings and get information on the requirements for working in Finland. The website also provides information on the types of jobs that are available in Finland, as well as the average salary and benefits for each position.
Monster.fi – A Global Job Search Website with Job Listings in Finland
Another website that individuals can use to search for job opportunities in Finland is Monster.fi. Monster is a global job search website that has a dedicated section for job listings in Finland. Here, individuals can search for jobs by category, location, and other criteria.
Finnish Nurses Association (FNA) as a Resource for Healthcare Professionals
For those interested in working in the healthcare industry in Finland, the Finnish Nurses Association (FNA) can be a valuable resource. The FNA is the largest professional organization for nurses in Finland and provides a range of services to its members, including job listings, career development resources, and networking opportunities.
To become a member of the FNA, individuals must be licensed to practice nursing in Finland. However, the organization also offers information and resources to those who are interested in pursuing a career in nursing in Finland.
Additionally, individuals who are interested in working in the tech industry in Finland may want to explore opportunities with companies such as Nokia, Rovio Entertainment, and Supercell. These companies are among the largest tech employers in Finland and offer a range of opportunities for individuals with expertise in areas such as software development, mobile gaming, and telecommunications.
EURES – European Employment Services
Another great resource for job seekers is EURES, which is a network of European employment services. This site provides information about job opportunities across Europe, including Finland, and has a search function that allows you to filter jobs by country, profession, and other factors. EURES also provides a wealth of information about living and working in Finland, such as advice on finding housing and settling in.
Websites for Job Opportunities for Cleaners
For Filipinos looking for cleaning jobs, there are several websites that can help. For example, Oikotie Työpaikat has a job board with postings for cleaners, and also allows you to filter jobs by location and other factors. In addition, several private cleaning companies in Finland have their own job boards, such as SOL, which is one of the largest cleaning companies in the country.
General Tips when Applying to Work in Finland Through an Agency
Research about the agency – Look for agencies that have a good track record and are accredited by the Philippine Overseas Employment Administration (POEA).
Check the job openings – Look for job openings that match your skills and experience, and read the job description thoroughly to ensure that you understand the job requirements.
Prepare your application documents – Prepare your resume, cover letter, and other relevant documents such as your passport, training certificates, and work experience certificates.
Attend seminars and training – Some agencies offer pre-departure seminars and training to help prepare their applicants for their employment in Finland. Attend these seminars to learn more about the culture, laws, and customs of Finland.
Follow the agency's instructions – Once you have submitted your application, follow the agency's instructions on the next steps to take.
Be patient – The process of applying to work in Finland can take time, so be patient and follow up with the agency from time to time.
Be prepared for the interview – If you are shortlisted for an interview, make sure to prepare for it by researching the company and the job position.
Stay positive – Applying for a job overseas can be challenging, but stay positive and keep an open mind. With hard work and determination, you can achieve your goal of working in Finland.
When applying for jobs in Finland, it's important to remember that the application process may be different than what you're used to in the Philippines. For example, employers in Finland may expect a detailed CV and cover letter, as well as references from previous employers. It's also a good idea to research the company you're applying to and familiarize yourself with Finnish workplace culture.
Overall, there are lots of websites and resources available to Filipinos looking to work in Finland, whether in the healthcare industry, cleaning industry, or other fields. By taking advantage of these resources and doing your research, you can find a great job in Finland and enjoy all the benefits the country has to offer.
There are many opportunities for individuals who are interested in working in Finland. By exploring the various resources and job listings available online, individuals can find the right opportunity to match their skills and interests. With its high standard of living, welcoming culture, and thriving economy, Finland is a great place to build a successful career and enjoy a fulfilling life.