It is safe to say that most Filipinos want to go on a tour to Europe. There are many others as well who would like to work in that wealthy continent. Places such as France, Italy, Germany and Spain are popular work destinations for OFWs of various professions, including nurses. In this article, we will know more about how to apply as a practical nurse in one of the best places to live in Europe and all over the world, Finland.
Also Read: How to Apply as a Nurse in Ireland
Finland is definitely one of the best places to live and work in. It often scores among the top countries across various index ratings in terms of livability, work conditions, and more. One of the easiest ways to land a job as an OFW practical nurse in Finland is through an agency, and that is exactly what an OFW working in Finland shares through her YouTube channel. One such video in her channel is featured in this article.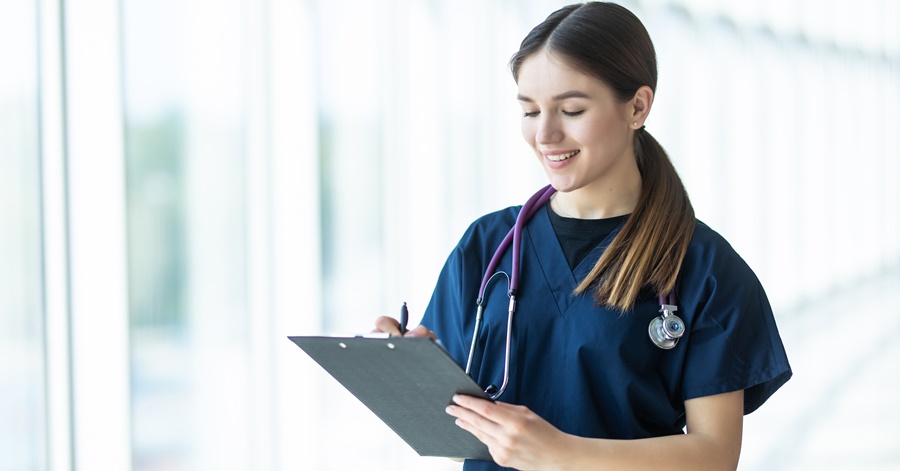 Disclaimer: The information posted here is based on the personal experiences shared by the OFW in the video below. Please let this post serve as a guide only. If you have specific questions, you may ask the OFW by commenting on their video on their accounts.
How to be an Agency Hired Practical Nurse in Finland
OFW vlogger "ChelleSpike Vlog" shares the following video about how to apply as a practical nurse in Finland. If you are a registered nurse in the Philippines, then you should definitely check out what she has to say about the application process. To watch the full episode, click on the link below:
All the information in this video is based on the vlogger's experiences while she was processing her papers to work as a practical nurse in Finland. As a disclaimer, she mentioned that her transactions and the application process she went through may be different from others, even from those who applied through the same agency that she did. Changes can definitely happen over time. An agency can make changes to improve their services on a regular basis.
Moreover, she adds that the vlog is not sponsored by the agency or by anyone else. She just wants to help her fellow nurses who want to apply in Finland. That's because she receives a lot of messages from her social media accounts asking her how she applied.
The vlogger is a registered nurse from the Philippines. She has hospital experience, but this was not a requirement from the agency she applied in. In fact, even if you are not a registered nurse or do not have work experience, you can still apply through their agency. This is definitely good news for aspiring nurses who want to work in Finland.
The agency she applied in is called Topmake International Manpower Services. It is located in La Trinidad, Benguet. This agency is tied up with another agency located in Finland, called Silk Road Workforce Management.
The vlogger shared that she has a friend who knew some nurses who were able to work abroad, particularly in Sweden, via Topmake. After learning about this agency, she immediately checked it out on Facebook.
Steps in Applying as a Practical Nurse through the Agency
Here are the steps you need to take in order to apply through the agency:
Look up their Facebook page
The company will post an announcement on when their next orientation is. Wait for it
The orientation post provides a link that allows you to register by filling up a Google doc form
You must create a Google account before clicking the link, if you do not have one.
You must fill up the required fields in the registration link
After filling up the application form, the agency will then contact you for an orientation.
This orientation is a scheduled online orientation via Zoom. To confirm your attendance, you will be asked to reply by writing your complete name.
During the orientation, you need to ask all the questions you need to ask. Everything needs to be clear for you before you start the language training.
Some of the questions you can ask include: how much is the payment, what documents do you need to prepare, etc.
The Orientation process
During the orientation, you will learn some very important steps for your successful application process. Some of these steps include the
following:
They will inform you about the documents that you need to prepare.
They will introduce the process, or steps that you need to take.
They will talk about the fees that you need to pay.
There will also be a zoom meeting with the parents before the formal language training starts.
Studying the Finnish Language
After the orientation, you will receive a message that will guide you through the processes in starting to learn the Finnish language. These include the following:
Go to the shared folder at a certain link
Download a PDF file named Guide for Remote Studies
Read pages 2-10 to get an overall picture of the remote language studies.
You will then be asked to download the first textbook called "Kyl ma holdan."
Study this textbook independently according to the schedule listed in the study guide.
You should complete at least the weeks 1-3 before having an online meeting with the representatives of the principal and NLRC
You also need to download associated audio files, and use the Anki app to review vocabulary, as described in the study guide.
The vlogger shared that during her time, they were asked to read Kyl ma holdan until chapter 10, but she isn't sure if that's still the case right now.
The Interview
After doing this, you will then be scheduled for an interview. The interviewee is Finnish but the interview will be conducted in English. Of course, they won't expect you to already know how to speak Finnish even if you've started learning the language already.
The interview is not that difficult. The questions are easy to answer and pretty straightforward. According to the vlogger, here are some of the things you might encounter during the interview:
You will first be asked to introduce yourself
They will ask you what your long term goals are once you arrive in Finland
Do you know anyone in Finland and where are they located?
In general, the interviewers just want to know what your insights are; what your expectations are about the language and your plans once you arrive in Finland. It's that easy.
The vlogger mentioned during the interview that she has friends in Helsinki. The interviewers want to know this because there will then be a possibility that they will assign you to work in the location where you have friends.
Language Training
After the interview, they will give you and your co-interviewees a batch name. They will then give you another module that you need to study. This next module is all about language training.
One thing about the language training is that it is no longer under the agency. It is, in fact, handled by the NLRC, which stands for Nordic Language Review Center. NLRC is still based in the Philippines, but the instructors are Finnish.
There's one NLRC branch that is based in Baguio. So what happens during language training? Here are some important details as shared by the vlogger:
There's a weekly one on one training.
Every week, you discuss one chapter.
For each week, NLRC will tell you which day you can have a one-on-one session with an instructor
If you have a job in the morning, and you can only attend classes during the evening, you can do that as well. That makes it very convenient for you. Having said that, you have to be quick enough to notice posted schedules. Getting scheduled is first come, first served, so you don't want other people getting your desired schedule before you do.
In fact, there are schedules even for 8.30 to 9.00 pm. Each session is 30 minutes long. During those 30 minutes, you will do the following:
There are around one to 15 activities per module.
You will read the theory first
Then you will answer the activities
The teacher will just choose 3 out of the 15 activities for you to answer during that session
Benchmark – this is the most important activity during one-on ones.
Exam – you will take one exam that is held in Quezon City or in Baguio
An example of a benchmark is this: when you are asked to order a hamburger at a restaurant, and so you have to figure out how to say this in Finnish. Of course, you will learn about this before they ask you to answer the benchmark question. Of course, this means that you really have to study. It can be quite nerve-wracking, but of course, if you are prepared, then it will be easy for you.
The vlogger said that she and her co-learners studied even after they got a schedule for the diploma. In fact, even if their visa has been approved, they still continued their one-on-one discussions with their teacher. That's good because there are times when you forget what you've studied before. The vlogger said that she was in Davao, so she flew to Quezon City to take the exam.
Embassy Visa Appearance
After learning a language and getting a diploma, you will receive a prompt from the agency saying that you already have a schedule to go to the embassy for a Visa appearance. In the vlogger's case, she had to go home to Davao, but then flew back again to Manila after several months for this.
While doing the language training, they were already processing the documents they needed for the visa. These documents include the following:
Renewal of passport – this is very important. if the validity of your passport is one year, the agency will not accept that.
Renewed PRC ID
Other PRC documents – these include Certificate of Board Rating, Certificate of Passing, etc.
School papers – TOR, Diploma, etc.
Pre-medical
It's important for your passport to have more than a year before it expires, since you still have to learn the language. Also, during the visa appearance, the embassy has this requirement as well.
The vlogger said that she knows someone who wasn't included in the deployment because, even if her visa was approved, her residence card wasn't released due to her passport that was about to expire.
She also said that she had her pre-medical done at Medicines Davao. She also had her final medical there, although she's not sure if the agency still follows the same set-up, i.e., that you can have your final medical at POEA accredited clinics or laboratories.
For the visa appearance, you need to arrive at least an hour before your schedule. Upon arriving at the building, someone will call the attention of those who came from the agency, and then you will be asked to go above a certain number of floors where the location is.
Medical Exams
The medical exams include the following:
x-ray
physical exam
blood pressure
height
pulse in the neck and wrists
neuro exam
ophthalmology exam
dental exam
blood tests
Sometimes, after the pre-medical exam result, they can tell you that you need maintenance drugs. If so, then you really need to buy these drugs otherwise you will have problems during the final medical. That even includes your teeth. They can tell you to get pasta or have your tooth removed, and you need to comply. With the eyes, they can tell you to wear eye-glasses.
That's you really need to take care of yourself during the application process, including when you're learning the language. Even if your visa is already there, if you cannot pass the final medical, then you won't be allowed to leave for Finland.
Moreover, during the embassy appearance, the agency made them take the salmonella test and have an x-ray. The agency had to submit a certificate to the embassy which declares that you don't have PTB or salmonella. This was done before they could have a scheduled visa appearance.
As the number of nurses in demand continue to rise, Finland is definitely a country that should be a primary destination for many OFW nurses.