It is probably every Filipino's dream to go on a European tour at least once in their life. And why not? Who wouldn't want to see the picture-perfect Eiffel tower in Paris or admire the Sagrada Familia in Barcelona, not to mention witness the breathtaking Northern Lights above the Icelandic skies!
ALSO READ: How to Apply for a Canada Tourist Visa
Contrary to popular belief, you don't exactly have to be a millionaire to travel in Europe, but it sure helps to have a good amount of savings for your travel, especially if you're visiting more than just one country at a time. And a good place to start would be securing yourself a Schengen tourist visa.

Guide to Applying for a Schengen Tourist Visa 2018
What's great about the Schengen tourist visa is that it's your virtual gate pass not just to one European country but to a whole lot of them! This visa grants you access to the Schengen region, which is composed of Austria, France, Latvia, Norway, Sweden, Belgium, Germany, Lithuania, Poland, Switzerland, Czech Republic, Greece, Liechtenstein, Portugal, Denmark, Hungary, Luxembourg, Slovakia, Estonia, Iceland, Malta, Slovenia, Finland, Italy, Netherlands, and Spain, among others.
Application for a Schengen Tourist Visa can be pretty expensive (and non-refundable) so it's crucial to get it the first time around. To ensure visa application success, most people enlist the services of tour agencies for a hefty price, on top of the actual visa application fees (EUR 60 for a short-stay visa).
But again, as is always the case for all visa application processes, whether we get a tour agency to walk us through the application process or otherwise – the most important thing is to secure ALL the required documents beforehand. This is ideally done at least three months prior to the intended date of flight.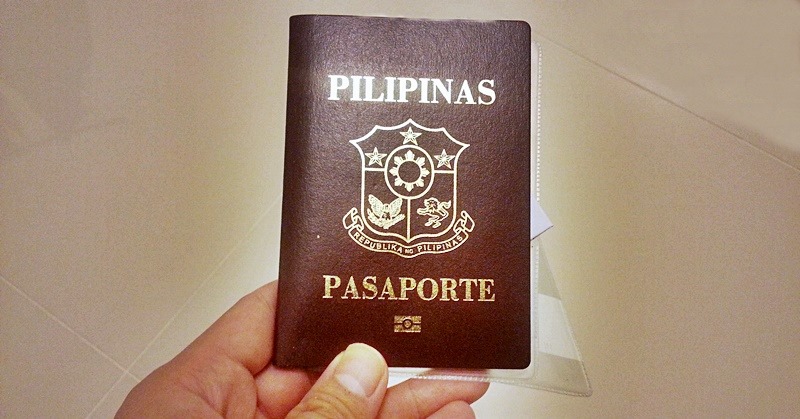 General Requirements for Your Schengen Tourist Visa Application
A completely filled out Visa Application Form affixed with your signature.
Passport photos following the measurements and specifications as prescribed by the Embassy of the first country you will arrive at.
A completely filled out document checklist.
Your valid and original passport along with photocopies of each page with stamp.
A cover letter addressed to the Consul of the country you will visit first.
Your travel itinerary along with your flight and hotel reservations (these don't need to be paid yet).
Tip: Even if you are staying at a friend's place, securing a hotel reservation for a couple of days can be useful for your Schengen visa application, so consider this in your itinerary, as well.
Bank certificate and bank statement. These are two different documents and the receipt must be issued within the last six months from the date of your visa application. If you will be sponsored for your flight and accommodation, then an affidavit will also be required. This has to be red-ribbon authenticated, along with the financial documents of your sponsor.
A PSA-authorized Birth and/or Marriage Certificate (where applicable, and preferably red-ribbon authenticated)
Travel Insurance which covers the entire period of your stay in Europe with a minimum coverage of EUR 30,000.
Other Supporting Documents, which may be requested based on your source of income:

Employees: Certificate of Employment (must indicate monthly salary, approved leave of absence, as well as Income Tax Return)
Self-employed or businessmen: Business Registration Certificate for the current and previous year, as well as your Income Tax Return.
Students: Enrolment Certificate from your school, approved Leave of Absence (if applicable), and an Affidavit of Support from Parents (preferably red-ribbon authenticated)
Minors – the minor's Birth Certificate. The application also has to be signed by both parents, but in cases where one parent has complete custody over the child, a family court order has to be attached to the application, along with certified copies of ID/passport of both parents, and the notarized parental authorization signed by both parents or the child's legal guardian, if he/she is travelling alone.
Household helpers and personal assistants – Check with the website of the country you will be visiting or through VFS Global. You may also get a copy of the special list of requirements, for your reference as this may vary from one country to another.
Important: It is essential that you establish your rooted-ness in the Philippines, or a strong reason to come back home. If you have documents for properties such as land/condo unit titles, car registration certificates, lease contracts, and the like, you may provide them accordingly.
Step-by Step Procedure in Applying for a Schengen Tourist Visa
Step#1 Get started on your application. Be sure to fill out everything completely and that everything is neatly and accurately stated.
Step#2 Gather all the documentary requirements. Make sure to have photocopies of all your documents.
Step#3 Book an appointment with VFS Global or through the appropriate consulate office of your country of destination.
Step#4 Be at the venue of your appointment 30 minutes before your schedule and be sure to have all the necessary documents at hand. Also, dress accordingly.
Step#5 Should an interview be required, answer as truthfully and confidently as you can.
Step#6 After you have completed your application, wait for a notification from the Embassy through e-mail or text message, informing you that your visa is out for release.
Step#7 Pick up your passport and see if your visa's in it.
While getting the help from a tour agency can make the application process a bit easier for you, this kind of service may come at a hefty price, and won't even guarantee the success of your application. As mentioned, preparation is very crucial!
Organizing what you need to have and what to do will be skills that would merit you good results. Also, you must be confident about the steps you'll be taking, especially during your interview (where applicable). And finally, familiarizing yourself with the actual process is a good way to start your application. You may refer to the VFS Global website for a quick rundown. This means some research is also necessary on your part.
ALSO READ: How to Apply for an Australia Tourist Visa