When there are unexpected expenses or emergencies, OFWs can easily get extra cash by applying for an EastWest Bank OFW Loan. Getting a loan is not a bad thing – as long as you know what you are getting yourself into, and of course, you know how to handle and responsibly pay your loaned money from the bank.
Also Read: Are OFWs Rich? The Truth about OFW Salary and Finances
With this in mind, it's important to shop for loan programs and compare what each bank has to offer. This way, you can get the most of what each bank has to offer. At the same time, you'll find something that matches your goals and needs.
This is very important because failing to understand the terms and features of a loan program can affect your credit standing, which could pose a bigger problem in the future should you need to request financial assistance from the same or even other banks.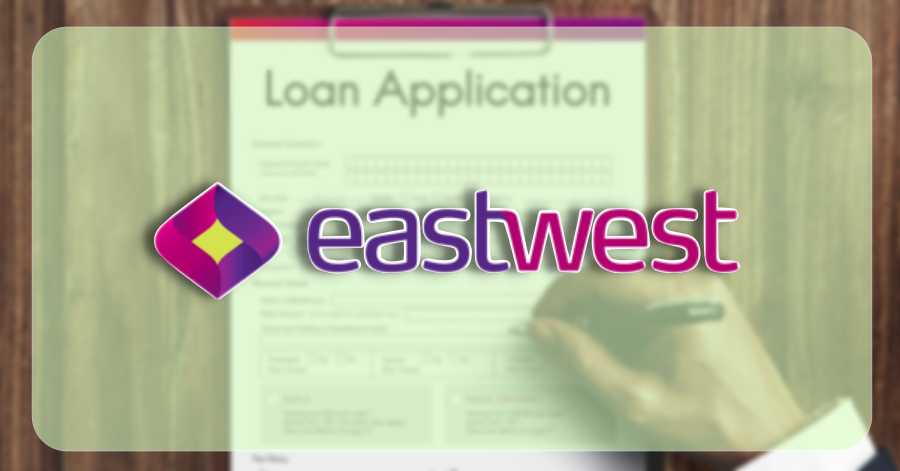 Guide to an EastWest Loan for OFWs
An EastWest Bank OFW Loan, according to the loan's terms, can be used to pay for a variety of duties, including credit card payments and medical expenditures, among others.
EastWest Bank, founded in 1994, is a rapidly expanding bank that offers a wide range of financial services to its customers. It caters to a wide range of financial needs, including those of the middle market and the mass affluent. EastWest Bank provides a wide range of financial goods and services through its network of branches and businesses. It also offers leasing and banking services.
Here's Why You Should Get an EastWest Bank OFW Loan
Here are some of the reasons to get a personal loan from East West Bank:
Multi-purpose Loan Facility up to Php 2 Million: Make use of the loan proceeds to meet any financing requirements you may have. There are loanable amounts ranging from Php 25,000 to Php 2,000,000 available.
Affordable Financing Term Options: You'll be able to make smaller monthly installment payments with financing options ranging from 12, 18, 24, and 36 months at competitive interest rates, allowing you to better manage your cash flow and save money.
No Collateral Needed: Applying for a loan is simple; there is no requirement for collateral or a co-maker.
EastWest Bank is one of the country's largest financial institutions.
Despite the fact that it has millions of customers, it has stringent loan policies.
100% online. It is simple to apply for a loan at EastWest since the process is quick and convenient, and getting approved is straightforward if you meet all the conditions.
EastWest Bank OFW Loans
Personal loans are available at EastWest in a variety of forms and in a range of amounts. Contact us today for more information. Loans for personal expenses like tuition, books, and transportation are all examples of this type of financing arrangement. The money you receive from these loans might be used to put toward a down payment on a car or property.
If you need a loan for various purposes, the EastWest Bank Personal Loan is a smart choice. An online application for an EastWest Personal Loan is available, and it is a quick and convenient way to receive cash. The EastWest Personal Loan can be used in a variety of different situations.
EastWest Bank OFW Loan Features
EastWest Bank offers one of the most competitive interest rates on personal loans in the industry. Customers can borrow up to Php 2,000,000 from the company.
Here are the main things you ought to know about East West Bank Personal Loans:
Monthly add-on interest rate: 1.49% to 1.89%
Annual contractual interest rate: Starts at 31.51% for 12 months
Loan amount: ₱25,000 to ₱2 million
Loan terms: 12 to 36 months
Processing duration: Five to seven working days
Loan fees:
Processing fee of ₱1,900
Stamp duty of ₱1.50 for every ₱200 if the loan amount is over ₱250,000
Late payment fee of ₱500 or 8% per month of the outstanding balance, whichever is higher
EastWest Bank OFW Loan FAQs:
Where to apply for an EastWest Personal Loan:
You can submit your application online or at one of the EastWest branch locations. You may also contact their customer service department by phone at 632 8888-1700, or you can use their chatbot to communicate.
How much can I borrow?
Subject to our permission, you can borrow amounts ranging from PhP25,000 to PhP2,000,000.
How much will the monthly installments be?
You may refer HERE to go to the PL Calculator page.
How to pay for the monthly installments?
Simply issue checks with a post-date on them (PDC).
What happens if I fail to pay for my monthly instalments?
In the event of a payment default, an interest charge of 8 percent of the past due amount or PhP500, whichever is higher, will be charged for each month that the account is past due.
Is it possible to pay the loan in advance?
Yes, you are able to make payments toward your loan in advance. Keep in mind, however, that you will be charged an early payment processing fee equal to 8 percent of your principal outstanding debt or Php500, whichever is larger. This fee is non-refundable.
Is there an application fee?
Yes. You will be charged a one-time application fee of Php1,900, which will be taken from the number of your loan profits once you have accepted the loan.
Other Products EAST WEST Bank Offers
Aside from personal loans, EastWest provides a wide range of banking products and services, including:
Deposits. It is possible that you will require a range of bank accounts in order to fulfill your savings objectives, with the number of accounts required depending on your circumstances and stage of life. Here are a few illustrations: Savings accounts (including Peso, US dollar, and Euro savings accounts), time deposits, and checking accounts are all available for customers to choose from.
Debit Cards. The EastWest Debit Card is a Visa-branded debit card that enables customers to shop, dine, and make online purchases without having to use cash or checks.
Enjoy the following perks with EastWest Debit Card:
EMV chip-on-card technology allows you to conduct transactions without having to worry about them. It provides additional layers of protection to each transaction, making them safer than ever before.
Make purchases at any of the more than 30 million Visa-affiliated locations throughout the world.
Over 350,000 online retailers are available to you from the convenience of your own home.
Make recurring payments for things like insurance premiums, membership dues, and memberships, amongst other things.
Paying your bills using your debit card is simple.
Using Visa Direct, you can accept money remittances from foreign countries that are credited directly to your Debit card.
Withdraw money from one of more than 1.9 million ATMs located throughout the world.
Put a limit on your ATM withdrawals and purchases to help you keep track of your money.
Take advantage of the numerous benefits and advantages that come with owning an EastWest Debit Card.
Credit Cards. EastWest Credit Card is a great financial partner for everyone. It offers a variety of credit cards that can help you manage your budget and make shopping and dining more enjoyable. Its flexible rewards program allows you to choose the best deals and offers from its various merchants.
The following are some of the outstanding features and advantages of the EastWest Bank credit card:
The more money you spend, the more points you'll earn, and the bigger the amount of money you may redeem for incentives.
You can use your earned points to redeem for a selection of great freebies and rewards.
For any emergency, a large cash advance limit is available.
Travel accident and inconvenience insurance are provided for free, allowing you to travel throughout the world without stress.
Monthly payment plans that are simple and flexible for financial stability are provided.
With a smart chip integrated into each card, enhancing the level of protection available to users
The use of the OTP (one-time-password) feature, which sends an OTP to your registered mobile number, makes online transactions safer.
Investments. The EastWest Peso Short-Term Fund seeks to provide its investors with a reliable stream of income as well as access to marketable assets. Individuals with a modest risk appetite will benefit from this product.
Online Banking. EastWest Online is your online banking service, which allows you to conduct financial activities using a smartphone, tablet, laptop, or personal computer to access your account information and make payments. EastWest Online is accessible seven days a week, twenty-four hours a day.
With an EastWest online account, you can do the following:
This allows you to see the current and savings account balances, credit card balances, loan balances, UITF balances, business line account balances, and Term Deposit balances in real-time.
Funds should be distributed to all of the major local financial institutions. It is only possible to transfer money to other banks within the country if you use PHP currency.
Pay your bills on time (for electric, water, phone, credit card, etc.)
Purchase a prepaid load (Globe, Smart, or Sun – yours or someone else's) and use it to recharge your phone.
Online access to checking, savings, and time deposit accounts
Review transaction history
View your account balance
Local and International fund transfer
View the statement of your accounts
Bills payment
Send feedback
Private Banking. EastWest is committed to providing a world-class, seamless, and all-encompassing Private Banking experience that is connected to the most cutting-edge digital solutions currently available in the industry.
Types of EastWest Bank OFW Loan
Other loan options offered by EastWest include home loans and car loans. Homes are the most popular type of loan provided, accounting for more than half of all loans. The former is for debt repayment, whereas the latter is for the purchase of a new automobile (as opposed to a used one).
Each loan category's characteristics, requirements, the application process, and rewards are discussed in detail in the sections that follow.
EastWest Bank OFW Loan – Home Loan
EastWest Bank can help you find the perfect home for you, whether it's a house or a lot, townhouse, or condominium. They can also help you develop a plan that fits your lifestyle.
Why Take Out a Home Loan with EastWest
EastWest offers a difficult-to-pass home loan program that includes the following features:
Financing Terms Up To 30 Years: By extending your loan term to up to 30 years, you may make your amortization light and simple.
Fixed Term Rate Options: Fixed-term rates are customizable, allowing you to protect yourself against frequent rate fluctuations.
Competitive Interest Rate:  Get into the home of your dreams with interest rates as low as 5.75 percent.
Fast and Easy: Simply complete an EastWest Bank Home Loan application form and send it together with the required documentation to your local EastWest Bank branch or an Account Officer.
Accredited Developers:
Filinvest
DMCI
Megaworld
SMDC
Global-Estate Resorts, Inc.
Rockwell Land
MSY Holding Corp.
Loan Purpose:
Home Acquire/ Condo Acquire: A loan that is used to finance the purchase of a home, townhouse, condominium, or residential unit (with a maximum of four doors) ​
Lot Acquire:  Purchase of a residential lot financed by the use of a loan.
Home Construct: A sort of financing that is utilized towards the construction of a home.
Reimbursement: A loan used to reimburse the borrower for the acquisition of a residential property within one year of the loan's inception, based on the TCT/CCT transferred to the lender.
Home Equity: A multi-purpose loan for personal consumption that can be used for a variety of things, including but not limited to travel, medical treatment, education, and business loans.
Top-up Loan: The use of the paid-off portion of an existing loan for any purpose is permitted.
Eligibility:
To be eligible for a loan from EastWest Bank, an applicant must meet the following requirements:
Duly-accomplished Application Form
Two (2) valid Government-issued IDs
Requirements for an EastWest Bank Home Loan:
In order to apply for an EastWest Bank OFW Loan to buy your dream home, the following requirements need to be provided for each categories:
Self-Employed:
Business Registration (SEC/DTI)
Audited Financial Statements for the last 2 years
Updated Interim Financial Statement if most recent AFS is more than 6 months
Latest 6-month bank statements w/authorization to conduct bank verification
List of trade references (at least 3 suppliers and 3 customers with telephone numbers and contact persons)
Articles of incorporation and By-laws
Locally Employed:
Certificate of Employment w/ Compensation (COEC) indicating position and length of service
Latest Income Tax Return (ITR)
OFW-Direct Hires:
COEC w/ original 6-month remittances; or
COEC w/ original 6-month payslips; or
Consularized Certificate of Employment w/ Compensation (COEC)
OFW-Seaman:
Crew Contract validated by POEA
Attorney-in-fact's ID and application form
Other Collateral Requirements:
Required Collateral Documents
Photocopy of Title for Collateral (TCT for land title/CCT for condo title)
Appraisal Fee Official Receipt (OR)
Tax Declaration (Land and Building)
For Construction Loan:

Bill of Materials or Cost Estimate
Building Plan or Renovation Plan
General Specification or Scope of Work

If buying from an accredited developer – waived appraisal fee:

Copy of CTS
Copy of SOA/Payment Schedule

If buying from a secondary market/individual seller:

Copy of Title
Appraisal fee payment – Php 3,500 Metro Manila / Php 5,000 outside Metro Manila
* Other collateral documents will be required prior to loan booking i.e. Latest Tax Receipt, Latest Tax Clearance, Lot Plan with vicinity map signed by a Geodetic Engineer, or Master Deed of Declaration for condo units.
How to Apply for EAST WEST Home Loan
Interested clients may apply at an EastWest branch location and perform the following:
Choose the interest rate, period, and payment method that are most convenient for you.
Fill out the application form and submit it.
Submit the application form, as well as any other papers that may be necessary.
EastWest Bank OFW Loan – Auto Loan
Aside from the purchase of a home, the purchase of an automobile is one of the most practical and significant purchases that a person can make during the course of his or her career. You will receive a variety of additional perks as a result of the arrangement, which will not only make your trip easier and more pleasurable, but will also save you money.
By getting a car through the EastWest Bank OFW Loan, it is possible to leave and arrive on time while also safeguarding yourself and your family from potential danger and accidents. Having a safety feature installed in your vehicle might help you avoid accidents and other unforeseen events.
Despite the fact that purchasing a car is often a costly effort, there are a variety of choices available for doing so without going broke.
Why Take Out an Auto Loan with EastWest
With an EAST WEST car loan, you may simply purchase a vehicle that is suitable for your needs and financial situation. It comes with flexible payment plans that will provide you with the most convenient methods for your loan payment.
EastWest offers a difficult-to-pass auto loan program that includes the following features:
Affordable downpayment
Easy on the pocket amortization with multiple financing terms to choose from
Convenient payment options
Loan Terms and Conditions:
Minimum Loan Amount: Php 200,000
Maximum Amount Financed*: 80% of the selling price
Minimum Downpayment Requirement*: 20%
Minimum Term: 12 months
Maximum Term*: 60 months
Eligibility:
Individuals:
Between 21 years old and 70 years old at the time of loan maturity
Filipino citizen, a foreigner residing in the Philippines for at least 1 year, or foreigner with a Filipino co-maker
Salaried or self-employed
For locally employed, must have regular or permanent status upon application
Requirements for an EAST WEST Auto Loan:
Before you can begin working with EastWest Bank, you must first submit the necessary papers. The sooner you submit your application, the better, as it will allow them to complete your application more swiftly.
Individual Requirements
Completely filled-out Application Form​
Two (2) valid government-issued IDs​
Income Tax Return​
Certificate of Employment if employed​
If engaged in Business:

Business Registration Certificate​
Business Permit​
Financial Statement (for the last 3 years)

Bank Reference/Statements​
Proof of other Income Sources​
Identification Papers e.g. Driver's Licence, SSS/GSIS cards, Company ID, Passport, etc
For OFW applicant:

​Complete Name
Complete Residential Address
Contact Number
​At least one (1) government-issued valid ID

For OFW Direct Hire:

COEC w/ original 6-month remittances, or;
COEC w/ original 6-month payslip, or;​
Consularized Certificate of Employment w/ Compensation (COEC)
Other Collateral Documents:
Notarized Promissory Note with Chattel Mortgage
Comprehensive Insurance Policy with proof of premium payment
For Brand New Vehicles
Encumbered LTO Official Receipt and Certificate of Registration or Letter of Undertaking to Submit LTO OR/CR within 30 days​
Delivery Receipt
Sales Invoice / Sales Parts Invoice​
Stencil on LTO Form​
Certified true copy of Official Receipt of down payment and Chattel Fee proof of payment
For Used Vehicles
Encumbered LTO Official Receipt and Certificate of Registration under Borrower's Name​
Deed of Sale​
Car history check from LTO to confirm ownership​
Unit appraisal / Inspection report​
Stencil on LTO Form​
Appraisal Report​
Notarized Deed of Sale​
Original Cancellation of Mortgage and Registered copy of PNCM (for refinancing with encumbrance)
How to Apply for an EastWest Auto Loan
Choose a car to purchase.
Fill out the application form and submit it.
Keep an eye out for the confirmation, and they'll take care of the rest.
Video: Personal Salary Loan from EastWest Philippines
Check out this video clip below which features a guide about personal loan for Filipinos from EastWest Bank. The video tackles the requirements and process of applying for a personal loan or salary loan from this particular bank. It also features some tips on how to get your loan approved faster.
Frequently Asked Questions
Here are some common questions people have about the EastWest Bank personal and OFW loans:
How do I pay my EastWest loan online?
EastWest Online is a service accessible to EastWest deposit account holders who wish to make payments online using the EastWest Banker website (www.eastwestbanker.com).
If you make a direct debit payment before the cut-off time (8 p.m.), it will post within 24 hours. Your credit limit will be updated on the next business day after it is established. EastWest Automatic Debit Arrangement is a type of automatic debit arrangement.
How can I check my car loan balance in EastWest Bank?
Go to the Smart Menu and pick Mobile Banking from the drop-down menu. Choose a bank, and then choose a specific account. Enter your PIN and click the OK button. You will be able to see your account balance.
What is the difference between Eastwest Bank Personal Loans from OFW Loans?
Personal loans and EastWest bank loans for overseas Filipino workers are the same. It is likely that they will ask the same questions for each, but they will now want confirmation of employment.
If you are an overseas Filipino worker (OFW), you will also be required to produce identification documentation. This includes your government-issued identification as well as documents from your employer.
In light of the fact that EastWest does not offer a special program for overseas workers, its interest rates on loans are the same as those offered by other banks in the Philippines.
How to Get a Renewal in EastWest Bank?
To get an EastWest Bank personal loan renewal, you must go to the bank and discuss your situation with a bank manager. They will file for a consideration, which will be approved by another department. Just take note that whenever you ask for a loan renewal, you may also pay a higher interest.
You should consider that the longer you take to pay off your debt, the more money the banks will earn. To avoid this, strive to keep the amount of money you borrow to a minimum and only borrow what you can afford to pay back.
Who Does Not Fit Eastwest Bank Loans?
There are a variety of reasons that can prevent a loan from being approved. Based on feedback from past customers, here are the most common ones:
1. You need an amount less than 25,000 pesos.
If the amount of your loan is too small, the bank will not be able to make a profit on the interest you pay. If you require a loan for a sum that is less than this, you will need to seek alternative financing options.
2. You do not currently have a landline phone number.
EastWest necessitates the possession of both a landline and a mobile phone. The presence of a landline is a confirmation that you actually live where you claim to.
3. You do not want to wait a few days for the loan decision.
It is possible that the loan process will take a week or more. It is possible that the bank will refuse to provide you with a loan if you are unwilling to wait and require funds as soon as possible after being approved.
4. You do not want to pay a commission for processing the application.
The commission is the interest that you pay on the account. In order to be approved, you must sign the form that indicates that you approve of the other fees.
5. Your annual income is less than 180,000 pesos.
You must also have a salary of at least Php 180,000 a year in order to be approved for a loan. This is because EastWest bank uses economic statistics to determine if you have the necessary capacity to pay off your loan.
Summary
Choosing and qualifying for the best loan can be a time-consuming and complex procedure. A lot of people aren't sure where to start. However, it is crucial that you acquire the best loan for your needs and circumstances. Good thing there's the EastWest OFW Loan you can also look into.
Personal loans from the organization, according to the information provided in the preceding sections, can be utilized to meet a wide range of personal requirements to help you get by.
Purchasing a home and purchasing a car are two of the most common expenses that every overseas Filipino worker hopes to be able to afford. Both purchases are available for financing through the lending options offered by EastWest. If you meet all the conditions and qualifying criteria, as well as being in a position to make on-time payments, applying for these loan products is a straightforward process.
Following your completion of this study, you may be interested in learning more about the many types of loans available from banks and other financial institutions; you can find out more about these loans by clicking here.