There are many reasons why you need to visit Argentina someday. For one, it's just a really big country, and as a consequence it has so much to offer because it is incredibly diverse. In fact, Argentina has the third highest population in South America, and so many tourists visit the country each year because of lovely geography, unique culture and history, vibrant night life, incredible food, and so much more.
These days, however, safety is a major concern for all travelers anywhere in the world. That's why it's really important to ask the question: how safe is Argentina as a travel destination? That is the main focus of this article.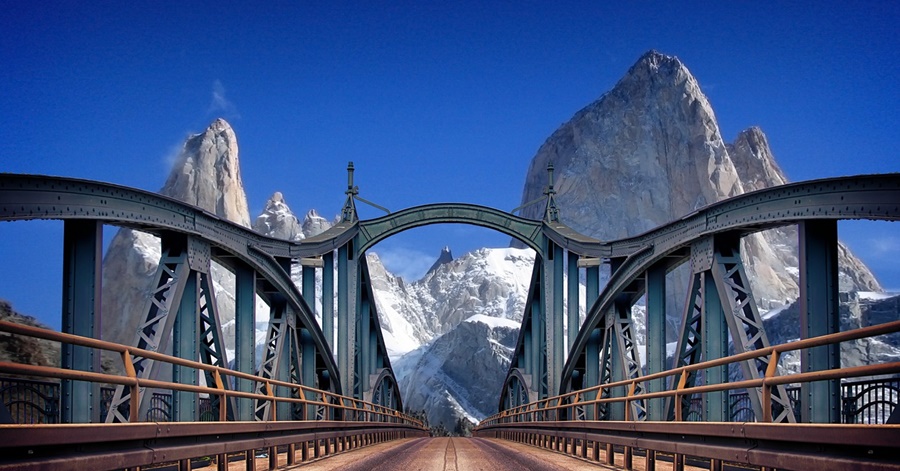 Why Argentina is a Safe Tourist Destination
Before we dive deeper into the safety of Argentina, let's first look at some of the main reasons why we need to go there in the first place.
Great Wine
Argentina grows its own grapes and converts it into some of the best tasting wine you can ever have. Nothing beats having fresh wine, and in fact, Argentina consistently ranks inside top 10 in terms of wine production in the whole world.
You need to visit the wineries in Argentina. They even give you free taste. Of course, you have to remember to drink moderately. Some popular wine brands in Argentina are the Mendoza Malbec, Cabernet Sauvignon, and the Torrontes.
Majestic Waterfalls
There's one particular waterfall that looks like the Niagara Falls but located in Argentia. It's called the Iguazu falls. Iguazu means "great waters," and the falls is recognized by the UNESCO as a World Heritage Site.
Visiting the Iguazu falls is not just about sight-seeing. There are tons of activities you can do there, like hiking, water sports at the base of the falls, and more. That's why it is one of the most frequently visited tourist destinations in Argentina.
Festivals
You can really tell that Argentina is a fun-loving country because it has tons of festivals. It seems that if there is any sort of thing to celebrate at all, that Argentina is willing to jump in on the opportunity to make a grand party for that.
When you are in the capital city of Buenos Aires, expect to witness the following festivals:
Buenos Aires International Festival of Independent Cinema – an international festival of independent films, this festival is usually held during the month of April.
Buenos Aires Fashion Week – this festival, which is also abbreviated as BAFWEEK, happens twice a year and is usually held at La Rural fairgrounds. BAFWEEK is dubbed as the most important fashion event in Argentina.
Semana de Jujuy – this is the biggest event in the city of Jujuy.
Several other parades including the gay pride parade, a gaucho festival, a farm fair, and an Oktoberfest.
National Parks
One of the best National Parks in Argentina is the Los Glaciares National Park which is also a UNESCO World Heritage Site. This park has two main lakes where are all the activities and sight-seeing are usually focused on. These lakes are called the Viedma, and the Argentino.
You can see glaciers in these lakes that are dramatically dumping ice into the lakes. You can find this park at Argentina's Austral Andes near the border to Chile.
Delicious Food
Argentina is well known for its unique and delicious cuisine. When you're in the country, you should try the following dishes:
Asado – this is also known as parrillada, or barbecue. This is the national dish of Argentina, and it comes in a variety of meat grilled or in open fire. There are asado versions of beef, pork, sausages or ribs, and even sweet breads.
Chimichurri – Chimichurri is a green salsa composed of finely chopped chili pepper flakes, garlic, oregano, parsley, onions, with vinegar or lemon. It is the arguably the most popular condiment in all of Argentina. It is often paired with grilled meat such as the asado mentioned above.
Provoleta – This is one of the most popular dishes in Argentina, and is actually grilled cheese but with a wonderful twist. This food showcases the Italian influence of the country. Sliced disks of cheese are deliciously topped with oregano or other herbs, before being grilled.
Alfajores – One of Argentina's favorite desserts is the Alfajores. The roots of this shortbread type biscuits that sandwich mousses, jams and others can be traced back to the Moors of the Arab world. They were brought to Spain, and the Spaniards brought these delicacies to Argentina.
Empanada – similar to the alfajores, the empanada is also a gift from the Arab World to Spain, which eventually found its way to the Spanish colonies, including not just Argentina but the Philippines as well. It is a popular dish among working class citizens. Empanadas come in savory or sweet varieties, with the savory ones containing chicken, cheese, goat, ground beef and more.
In case you haven't figured it out already, Argentina has a passion for their meat. Argentina has lots of cows and is really a main exporter of high quality beef. If you are a meat lover, you will definitely enjoy being in Argentina.
Tango
Tango is a passionate and sophisticated dance that is almost synonymous with Argentina. What that means is that when you hear about Argentina, the dance that always comes into the mind of most people, at least those who know their dances and geography, is tango. Tango actually originated in the capital city of Buenos Aires and became a global sensation.
Safety in Argentina
When you've gone this far into the article, you've established for yourself the reasons why you definitely need to make Argentina a part of your travel itinerary in the future.
On the other hand, the main question you need to ask yourself is this: Is it really safe to go there? Well, the short answer to the question is a resounding yes! However, this article will elaborate on the reasons why we think Argentina is safe, while also pointing to the safety threats you should try to avoid while being in the country.
Overall Safety
Overall, Argentina is a really safe place to visit, especially when you compare it to other Latin American nations. Tourists will find that Argentina is less of a hassle to go to compared to other, probably more popular destinations like Peru, Colombia or Brazil.
While it is not as popular as some Latin countries in terms of tourism, it still has lots of visitors from all over the world, and the tourism industry of Argentina is actually growing.
The number of tourists that visit Argentina still reach millions, and for majority of these visitors, their time in the country is free from trouble. That implies that you should definitely feel safe while you're going there.
Points of Concern
Of course, there is no perfect country when it comes to safety. Even in the presumably safest countries in the world, crime can occur. Argentina is no exception.
When you are in Argentina, you should primarily look out for scams, pickpockets especially in the main tourist spot destinations, taxi drivers that don't have a license to operate, and a few mugging incidents.
Buenos Aires is a curious capital city. Sometimes it can be a really peaceful place, but it has days when it can be quite unsafe. This is dictated mainly by the political and social situation of the city. Also, as a huge city, it suffers from all problems faced by big countries, including both petty and major crimes.
Safety Tips While Being in Argentina
This was mentioned above but it is well worth reiterating: Argentina is relatively safer than most of its neighboring Latin American countries. That being said, you still need to follow the precautions listed below, just to make sure that your stay is as safe as it possibly can.
Stay away from protests – The current political and socio-economic situation of a country that you are visiting in, whether its Argentina or anywhere else in the world, is something that you don't have to be involved with through protests. While these protests can be peaceful, there are times that they turn violent, and you definitely don't want to be caught in the crossfire.
Distraction techniques by thieves – Some thieves have mastered the art of distracting their victims first before still them of their valuables. One thing they tend to do is spill mustard all over you, fall over, ask you to look somewhere else, and more. Don't fall for these tricks.
Don't look rich while in public – This is entirely up to you, but if you want to reduce the risks of being mugged or being a victim of pickpocketing or theft, then just keep the blings or the expensive equipment back in your accommodation when you're visiting crowded public places. If you can't avoid bringing valuable stuff, just keep an eye on them and be vigilant at all times.
Don't fill your wallet with lots of money – This tip is in full alignment with the previous tip. You don't want to look rich, or let anyone see that your wallet is full of cash. If you want, you can have a money wallet where you put some of your money in. It's a wise move to not put all of your money in one place because when that's gone, then everything's gone.
Don't look lost – Before going somewhere, you need to have done your research. Look at the map, use online apps that tell you where you need to go and how to get there. Ask locals, ask your friends. Try not to look lost because the criminals might take advantage of your ignorance.
Blend in – This is aligned with the previous tip; you don't want to feel lost, you don't want to look like a total foreigner. Otherwise, you might fall victim to crime. As much a we want to believe that there's more good people than bad people, that may be true but there are bad people and prevention is much better than cure.
Keep your belongings close to you – If you're bringing a bag with you, don't mindlessly hang it on the chair, or leave it on the floor next to you. Keep it close if you don't want it getting snatched.
Health
As of the time of this writing, COVID-19 is still a major health risk in Argentina. If you have to visit the country, you need to follow the rules and regulations of the local authorities. Do everything you can to protect yourself against exposure to the virus, including maintaining social distancing and wearing face masks and shields.
Insect-borne diseases
The riskiest diseases in Argentina are those that are spread by insects. These include: Zika virus, chikungunya, dengue, and yellow fever.
You shouldn't take these diseases for granted, as they can be deadly when not treated properly.
When do these outbreaks usually occur? Well they usually happen during the wet seasons, which is from May to August or November to January.
For example, in the Northern area of Argentina, it is common to have a Dengue outbreak. It is an issue that happens all throughout the year, although dengue is more common during the summer.
You have to be vaccinated against yellow fever because that's the only way to fully prevent it. And it is necessary that you protect yourself from this disease because it is lethal.
If you are going to the provinces of Misiones and Corrientes, then the Center for Disease Control of the United States recommends that you do need a yellow fever vaccination.
For the Zika virus, this is most commonly found in the northern part of Argentina, including the Tucuman province.
Another virus, called the Hantavirus, is spread through rodents and are found in Salta, Jujuy, Entre Rios, Santa Fe, Buenos Aires, Misiones, Chubut, Rio Negro and Neuquen.
There you have it. This article shows that while Argentina has its fair share of risks, it is still a generally safe country, much safer than most in its neighborhood of other countries. It also has lots to offer to tourists and expats alike.