Have you ever thought about going to Austria, either as a tourist or as an expat? There are several reasons why you need to consider visiting this European country, and some of those reasons include amazing landscapes, picturesque villages, and amazing food.
The capital city, Vienna, in particular, turns out to be a really nice place to live. According to Mercer, a consulting firm, Vienna is the city with the best quality of life. That's because of several factors, including very low crime rates, accommodation rentals that are quite cheap, low air pollution, and a chance to be absorbed into a society with a rich culture.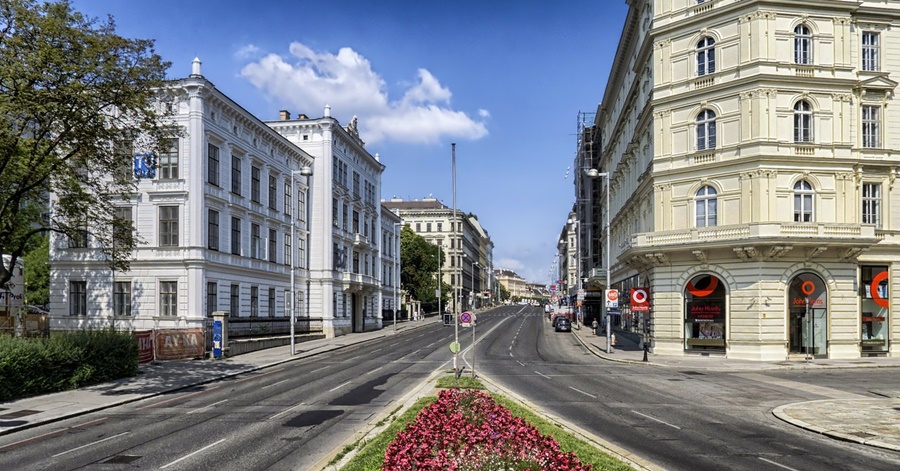 Why it's Safe to Live in Austria
Before we dive deeper into the reasons why Austria is a safe place to live, here's why you need to consider living there in the first place.
Awesome Mountain Landscapes
If you enjoy hiking outdoors, enjoying the view as much as the experience, then Austria is the place for you. The countryside is really amazing, and you will enjoy the scenery of the Tirolean Mountains, for example, as you hike around it.
One of the most popular routes in Austria is the Eagle Walk. It is a 400 km route, and every step of the way, you are greeted with a scenery that will leave you speechless and joyous within.
Capital of Culture
During the 19th century, Vienna has produced some of the most world-renowned artists and musicians the world has ever seen. Names that include Mozart, Wagner, Strauss and Schubert are just a few of the greats that have influenced the whole world through their craft.
Indeed, these greats have built a legacy, which many modern Austrians have lived up to. Also, you will see lots of museums and galleries in Austria, including the Museum of Modern Art in Salzburg, and other museums that have preserved the creations of both the modern artists and the legends.
Delicious Food
Are you a fan of sweets? Do you like pastry? Well, Austria will be like heaven for you. It seems that everywhere you go in Austria, every street, there is at least a bakery for you to enjoy cakes and sweets.
Austria even calls itself the cake capital of the world. That's how passionate they are about their sweets. Coffee is also a big thing in Austria, and you should visit one of their globally popular Vienna coffee houses.
Moving Around is Easy
One word that describes the local transportation infrastructure in Austria is "excellent." There are several reasons for this. For one, transport in Austria is quite safe. For another, they are relatively inexpensive compared to most rates anywhere else in the world.
Here's a list of available public transportation in Austria:
Metro – the Metro is only available in Vienna. During the weekends, on Saturday and Sunday, this public transport runs all night long. For the rest of the days, the operation stops at 12:30 am.
Taxi – When you're in Austria, the common way to get a taxi is to call in advance. You can also go to a place where taxis are parked, like a terminal, and get a taxi there. It is also common to hail a taxi. Just remember to give a ten percent tip as that is what's normal practice in the country.
Buses and Trams – Most cities have bus operations. Most services begin at 5 am and end at 11 pm, while some end during midnight. There are services that run all night as well.
Austria, in general, is a relatively small country. So it's very easy to go from one city to another, while admiring the country view in the process. Using the public transportation is stress-free, and you can visit all the major cities easily.
Sports Events
Austria is surrounded by the Alps, and whenever there are snow-capped mountains, you are bound to have winter sports, with the most popular being skiing. In fact, many call Austria a skier's paradise.
Each year, lots of tourists and locals go to the snow-capped hills and ski. It's much cheaper to engage in snow sports in Austria than in many other European countries as well, and not only that, you are greeted with picturesque scenes, like the one in Albach.
Lovely Villages
Houses in Austria are elegant and made of wooden alpine. Not only are the houses beautiful, the landscapes, including the lakes and lavish meadows are a sight to behold as well. These villages are just so beautiful.
Visit Other Countries Easily
Austria is located right smack in the middle of Europe. Its borders include Germany, Hungary, Czechoslovakia, Switzerland, Slovakia and Slovenia. You can easily visit these other places while from Austria. Also you can visit Italy and Croatia easily by bus.
That also means that tourists from other European nations can easily visit Austria as well.
Safety in Austria
Now that we've established the beauty of Austria and why it is such a nice place to visit, let's focus more on the question of whether it is a safe place to go to or not. Here's one short answer: absolutely yes! Austria is considered to be one of the safest nations in the whole world.
Terrorism
So far, Austria has not experienced any terrorist attacks in recent memory. However, terrorism is a global threat, and organized criminals can stage attacks anytime and anywhere. Therefore, we all still need to be vigilant.
Being vigilant is especially helpful when you consider the fact that terrorists have attacked some cities in Europe over the years. You need to be careful when you are in the following establishments or locations:
Airports
Train stations or any public transportation stations
Churches and other worship places
Events like stadiums where sports competitions are held
Concert halls or places that gather groups of people in general.
Tourist spots where foreigners often visit
What can you do so that you can stay away from these potential terrorist attacks? Here's some useful advice:
Always listen to the authorities.
Keep up to date with the latest news, which you can easily access online these days, or through television news programs.
Official warnings.
When the government announces terrorist threat warnings, you should take them seriously, and not dismiss them by virtue of your own judgement. Remember that they know better; they definitely have access to information you have no way of getting.
Report suspicious behavior.
When you see someone who is acting in a strange way, or when you see a bag that is left unattended somewhere, especially in a public outdoor place, then you have to report to the police right away.
Be careful when visiting potential target areas.
It is mentioned above that there are places that are most likely targets for terrorism.
There is no way to avoid going to some of these places, though, and when you have to go there, just remain cautious and vigilant.
When an attack happens, the best thing you can to is get away from the place as quickly as possible once it is safe.
Crime
Serious and violent crime in Austria is quite low. The only real crime threats so far, and this has been growing in number over the past few years, is petty crime.
Petty crime includes pickpocketing and bag snatching.
Where do we usually find these occurring in Austria? Well, the main places where petty crime occurs, including train stations. In particular, the larger train stations that are located in the capital city of Vienna. These train stations include Meidling, Westbahnhof and Hauptbahnhof.
What can you do to reduce the risks of being a victim to these sorts of crimes? Here are some practical tips:
Whenever you're visiting a tourist destination, or you're riding public transportation, you need to take care of yourself and your belongings.
It needs reiteration, but you need to keep your belongings close to you in crowded locations.
The passport is a really important document, and you should dedicate a separate container or location to keep it, and not put it along with your other identification cards, which are relatively less important for you as a tourist in Austria.
Another crime that can happen in Austria is ATM fraud. This happens in the capital, and there's a very specific location there, St. Stephen's Cathedral, in which several frauds have been reported to occur.
What can you do to prevent such crime from happening to you? Here are some practical tips:
When you are using an ATM machine, be careful when entering your pin. Don't let anyone else see your password.
When bringing your ATM card, you should always know where it is and that you should, as much as possible, keep it in your sight. Don't hand it to anyone at all.
You should always check your card for any transactions you have made. This will help you identify any suspicious activity in terms of card transactions that you're absolutely sure you didn't do.
Natural Disasters in Austria
What are the most common natural disasters that occur in Austria? Well, given its climate and topology, these are, avalanches, mud slides and flash flooding.
You have to be extra careful when going to the Alps. The problem is that the weather over there is hard to predict. It can be one thing and then another in an instant.
When you want to go skiing, so that you really can't avoid going to the Alps, just be sure that you are skiing in areas that are prepared and deemed safe by the government. It is dangerous to go out of these safety borders, and even if you manage to do so, this is at the expense of your safety.
What should you do before going to the Alps to enjoy the scenery or engage in winter sports? Here are some important tips:
You need to have the right equipment with you before going to the Alps.
You have to plan ahead of time. That prevents you from winging it when you arrive, which increases the risk of getting involved in an accident.
Before going to the Alps, make sure you're letting people know of your intention. That way, when something terrible happens, like a sudden change of weather leading to natural disaster, someone will know and will ask for help.
It is also practical to have your travel insurance checked. Be sure that the activities you engage in and the potential risks involved are insurable.
When you are travelling to these areas, it is best to know beforehand that weather reports say it is indeed okay to go. When the weather warnings are put up, you should follow the advice and not take them for granted.
You should stick to the marked trails and slopes. They are the safest routes.
Health Risks
As of this writing, COVID-19 remains prevalent in Austria and in almost all countries in the world. Therefore, you need to obey the health measures put up by the government.
When you are out in public places or using public transportation, you must wear face masks, and if possible, face shields. You must maintain social distancing from other people; at least 1 meter apart.
The best thing you can do is to maintain good hygiene, stay at home if you're feeling sick, and if you feel like you have COVID-19 symptoms, isolate yourself from others and call 1450, the health hotline in Austria.
Other health risks include tick-borne encephalitis which is common in forested areas, the country areas in Austria. The mosquitoes that carry this disease is usually active during the spring and the autumn.
There have also been cases of the West Nile virus, which so far, has no vaccine.
How do you prevent yourself from acquiring disease? Here are some important tips:
Keep your house or accommodation insect-free.
When you are going out, use insect repellent, and your clothing should be loose and long and light colored.
When you visit the forests, check your body from time to time to see if there are any ticks. If you see ticks, remove them as quickly as possible, and check if you have any infections, particularly near where you saw the tick.
There you have it. These are some of the reasons why Austria is a great place to go to and a relatively safe place at that.